GWIM Honors Outstanding Women in Medicine

Posted in GUMC Stories | Tagged faculty honors, Georgetown Women in Medicine, School of Medicine, School of Nursing & Health Studies, women in STEM
(January 31, 2021) — Celebrating excellence in research, mentoring and teaching, the Georgetown Women in Medicine (GWIM) annual awards ceremony honored women faculty members on January 28 via Zoom.
After the organization's fall reception was canceled due to the coronavirus pandemic, Kimberly M. Davis, PhD, GWIM president and associate professor of psychiatry, felt especially motivated to ensure that the awards ceremony took place.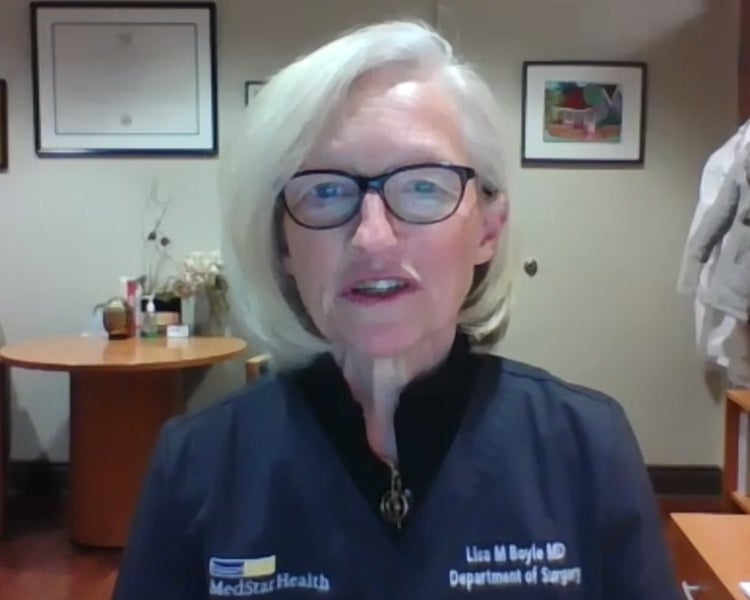 "I was committed to making sure that we would still have our annual awards ceremony," Davis said. "I felt that particularly in this unprecedented and challenging year, we needed to celebrate the many achievements of our incredible faculty."
The importance of connecting with each other was echoed by Lisa Boyle, MD, chief medical officer and vice president of medical affairs at MedStar Georgetown University Hospital. "Amid the chaos and uncertainty that surrounds us, genuine comfort is taken in our ability to come together as a community," she said. "At no time has it been more critical to come together and celebrate all that we have accomplished."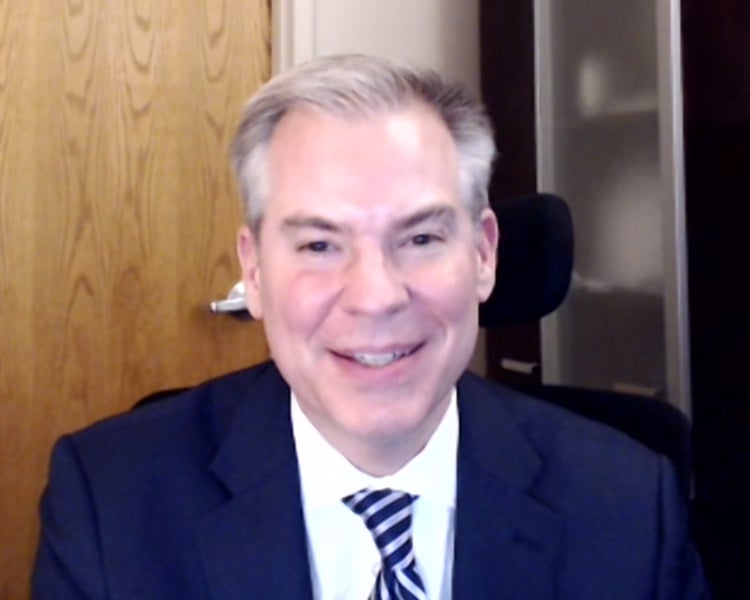 Michael Sachtleben, president of MedStar Georgetown University Hospital and vice president of MedStar Health, expressed gratitude for the opportunity to recognize outstanding women in medicine through GWIM. "It's truly an honor to collaborate and support this group and celebrate the women who are making such a difference at the medical center," he said.
'Now More Than Ever'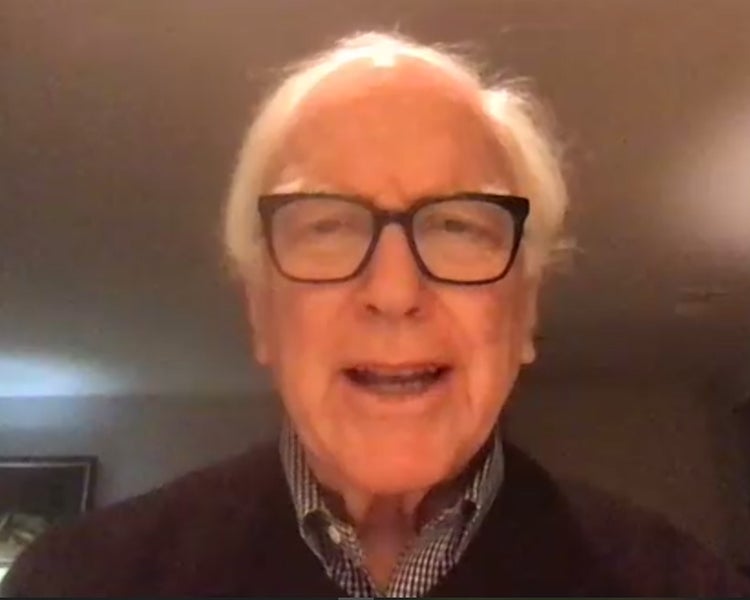 Recognizing that the pandemic has had a disproportionate impact on women, including working mothers, Edward B. Healton, MD, MPH, executive vice president for health sciences and executive dean of the School of Medicine, reaffirmed his support for GWIM at the event.
"As you know from my message earlier this week, achieving racial justice is a top priority for the medical center in 2021 and beyond," Healton said. "Equity should be deeply ingrained in the many ways we will achieve that — equity in compensation, in leadership and in the development of faculty who will become future leaders at Georgetown and beyond. This is not a new idea for GWIM, which has been advocating on behalf of gender equality for more than two decades."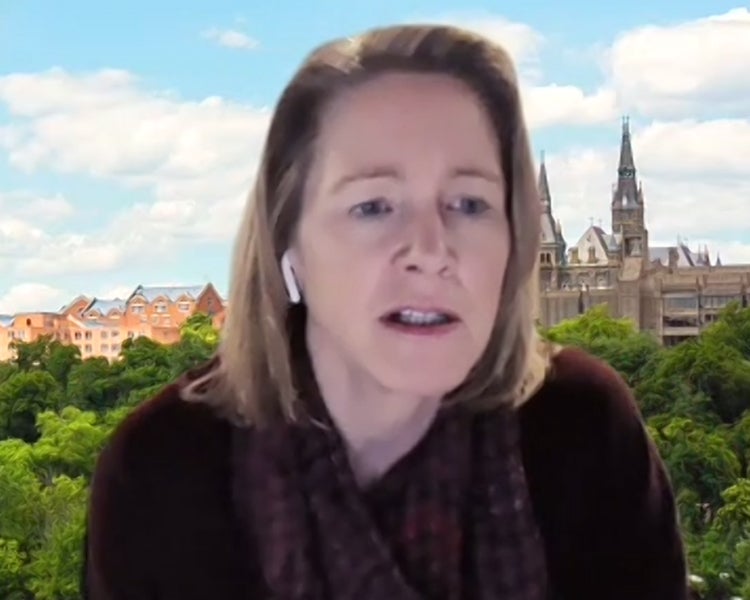 Because women have had to deal with additional challenges related to the pandemic, Carole Roan Gresenz, PhD, interim dean of the School of Nursing & Health Studies, said, "the work of Georgetown Women in Medicine matters now more than ever."
Recognizing the Role of Mentors
As the recipient of the Karen Gale Outstanding Achievement Award, Ludise Malkova, PhD, professor of pharmacology and physiology, had been recruited to come to Georgetown by the award's namesake when Malkova was doing a postdoctoral fellowship at the NIH in 1999.
"I had the opportunity to thrive in the presence of very strong women scientists," Malkova said. "They showed me that as a woman, I could achieve many goals and be successful in science. And then I met Karen."
"With her mentorship, I was able to develop my own line of research and stay independent," Malkova said about the late neuroscience professor.
Kristi D. Graves, PhD, associate professor of oncology and associate dean for faculty development, reflected on her experiences with mentoring as she received the Estelle Ramey Mentorship Award.
"To me, one of the critical roles of a mentor is to be a multiplier," Graves said. "A person who helps the mentee to not only recognize a specific path forward with their science, teaching or professional development, but one who supports growth in ways that then multiply."
Mentors help their mentees make meaningful connections, set manageable goals and mobilize their strengths, Graves added. "I see a mentor as providing support, and at times, guardrails, to encourage focus and assist with identifying a path forward," she said.
'One of the Best Professions Out There'
Kelli Giffin, MSN, RN, CHSE, was also honored at the GWIM ceremony with the School of Nursing & Health Studies Mentorship Award for Faculty in Health Studies for her work as manager of the O'Neill Family Clinical Simulation Center. Despite the challenges posed by the pandemic, Giffin has continued to develop dynamic simulation activities for students using web-based tools and at-home simulation supply kits.
"She brings simulation to life," said Edilma L. Yearwood, PhD, PMHCNS-BC, FAAN, associate professor of nursing and chair of the Department of Professional Nursing Practice at the School of Nursing & Health Studies. "She is nationally recognized as a simulation expert and we are very lucky to have her at Georgetown."
"I've always been passionate about nursing," Giffin said. "I think it's one of the best professions out there."
Kat Zambon
GUMC Communications
---
Related Story