GWIM Celebrates Achievements of Women in Medicine Individually and Collectively
Posted in GUMC Stories | Tagged faculty honors, Georgetown Women in Medicine, women in STEM
(December 11, 2021) — Gathering via Zoom, attendees at the Georgetown Women in Medicine (GWIM) Annual Awards Ceremony honored faculty members for their dedication to research, clinical care, teaching, leadership and mentorship, and all newly appointed, promoted and tenured women faculty members. (View a list of these honorees.)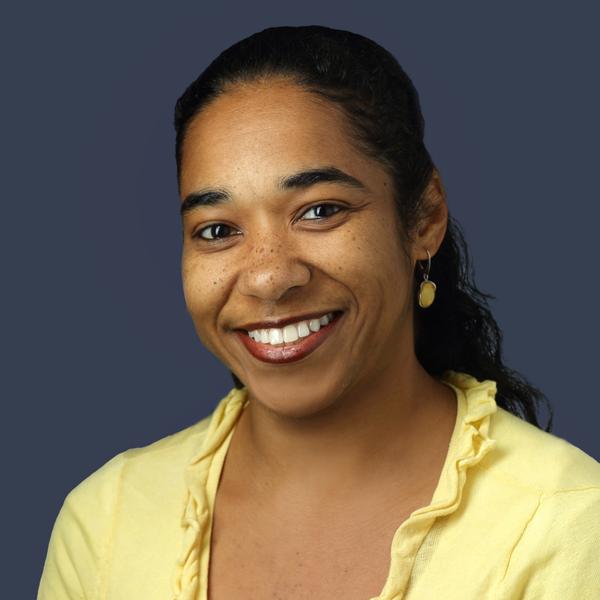 "We believe that together, we can further advance equality in academic medicine so that women faculty will no longer be considered an underrepresented group," said Kimberly M. Davis, PhD, GWIM president and research associate professor of oncology and psychiatry, at the December 9 event.
Edward B. Healton, MD, MPH, executive vice president for health sciences, shared an update on a goal set by GWIM to increase the representation of women in leadership roles at the medical center. "Just a few short years ago, GWIM set a goal that 25% of department chairs will be women," Healton said, adding that he expects to reach this goal in early 2022.
Healton voiced appreciation for the work women at GUMC are leading on core initiatives, including racial justice work on the council of chairs, the faculty diversity and inclusion committee, the Racial Justice Committee for Change, and the university-wide health and health sciences strategy initiative.
"That is great progress to be recognized, and very much connected to the work of GWIM," he said. "But of course, this work needs to continue. So thanks to all of you and to the women leaders who are taking on important work and driving important change across our campus and across the university."
Turning Obstacles into Opportunities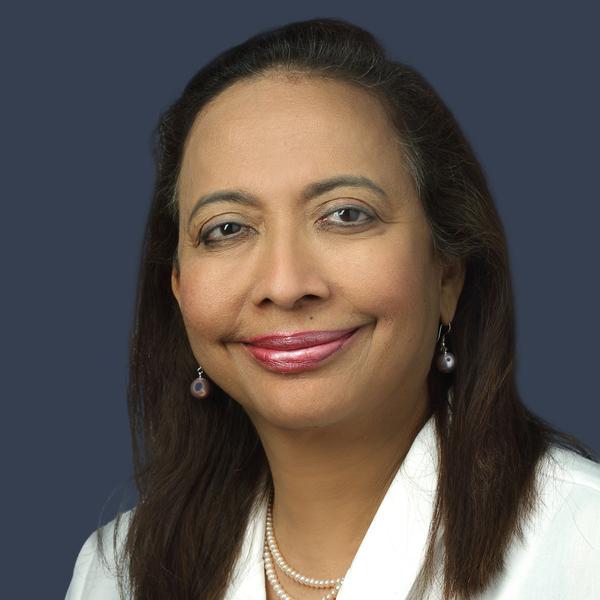 While accepting the Karen Gale Outstanding Achievement Award, Princy N. Kumar, MD, FIDSA, MACP, professor in the departments of medicine and microbiology, spoke about challenges she faced in her career, including difficulties with the match process and starting her fellowship in infectious diseases at Georgetown just 18 days after giving birth.
Kumar, who also serves as chief of the division of infectious diseases and tropical medicine as well as senior associate dean of students at the School of Medicine, expressed gratitude for the opportunities she received despite the obstacles she faced.
"All that I have accomplished could not have been accomplished if I was not in this amazing country, if I was not in Georgetown University and if not for MedStar," she said. "And today, I'm proud to be the division chief I am, the dean I am, and equally important, to be the researcher that I'm recognized to be."
Celebrating Mentorship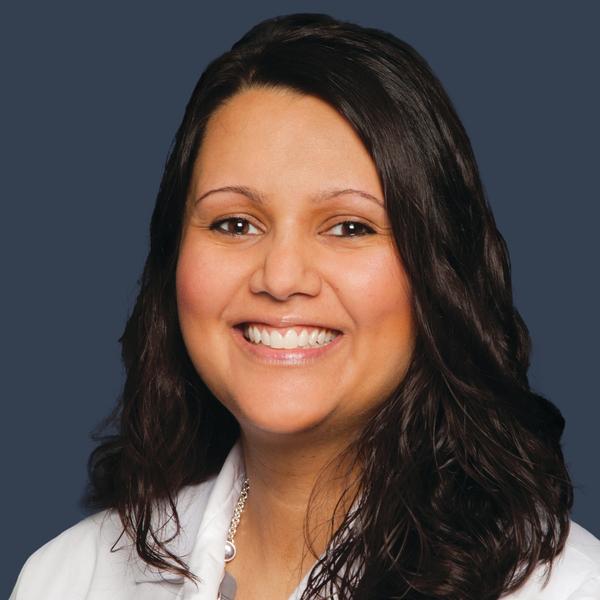 As associate professor in the department of neurology and director of the MedStar Georgetown Headache Center, Jessica Ailani, MD, FAHS, was mentored by Healton and Carlo Tornatore, MD, professor and chair of the department of neurology. At the GWIM event, she was honored with the Estelle Ramey Mentorship Award.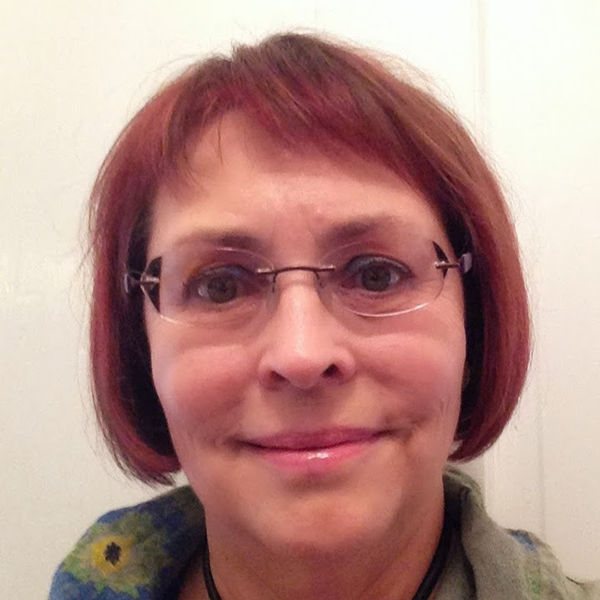 "I've always felt that I have been the luckiest person to have always found mentors through my path in my career," Ailani said. "I appreciate my department, the mentorship I've been given, and I really hope that the mentorship advice that I give out to people is meaningful to them."
"Mentorship is so important, and comes back to the mentor as well as the mentee," said Nancy A. Crowell, PhD, adjunct associate professor in the department of human science and recipient of the School of Nursing & Health Studies Mentorship Award for Women in Health Sciences. "I probably learn as much from my students and from my work with my colleagues as they learn from me."
Kat Zambon
GUMC Communications
---
Newly Promoted Faculty Honored at the GWIM Awards Ceremony
Professor
Karen Anderson, MD
Ana Barac, MD
Ivica Labuda, PhD
Maryann Mazer-Amirshahi, MD
Soo Shin, MD
Peggy Slota, NHS
Barbara Srichai-Parsia, MD
Associate Professor
Simina Boca, PhD
Donna Buckley, MD
Marina Castilla, PhD
Elizabeth Chawla, MD
Lakshmi Goparaju, PhD
Jennifer Gorrelick, MD
Shiloh Jones, MD
Henghong Li, PhD
Megan McCormick-King, MD
Hannah Arem, MD
Alexis Dieter, PhD
Rachel Overcash, MD
Pamela Trivedi, MD
Karen Ross, MD
Elizabeth Seldon, MD
Claire Standley, PhD
Karimah Ware, MD
Assistant Professor
Nicole Grass, NHS
Amy Lee, MD
Christina Marea, NHS
Xiaoxi Ouyang, MD
Shyneice Porter, MD
Luz Sanchez Romero, PhD
Lois Wessel, NHS
Tolulope Agunbiade, MD
Bonnie C. Carney, PhD
Swati Chanani, MD
Dominique Charlot-Swiley, PhD
Tara M. Coles, MD
Caitlin Coker, MD
Adele Damlamian, MD
Jessica P.E. Davis, MD
Caitlin M. Delaney, MD
Aparna Desai, MD
Rebekah Coleman Evans, PhD
Jordana G. Fein, MD
Nisha Gupta, MD
Sharon Kibwana, PhD
Jaime Knight, MD
Lakshmi Krishnan, MD
Cherise M. Lathan, MD
Laura Malmut, MD
Anna Matejko, MD
Asefa Mekonnen, MD
Megan Mcauliffe, NHS
Emma Nally, MD
Elise Orellana, MD
Neha Patel, MD
Yesha Patel, MD
Angela Patterson, MD
Jaclynn Powell, MD
Rupali Singh, MD
Emily Sloan, MD
Jennifer Son, MD
Tara Suntum, MD
Barbara Switzer, MD
Sofia Teferi, MD
Arthi Ventkat, MD
Willa Xiong, MD
Niloofar Yahyapourjalaly, MD
Yuan Yuan, MD
Randi Williams, MD
Instructor
Minal Ahson, MD
Monica Ajinkya, MD
Lisa M. Ashe, MD
Theresa A. Benchoff, MD
Krithika Bhuvaneshwar, PhD
Anju Duttargi, PhD
Caitlin B. Ford, MD
Karen G. Ganacias, MD
Emily R. Garvey, MD
Meghan L. Goyette, MD
Sheerin Habibullah, MD
Anna K. Jesseman, MD
Jayaprada Kasaraneni, MD
Kristen B. Kendrick, MD
Sandra Lee Kimmer, MD
Keri F. Kirk, MD
Heather C. Kovich, MD
Elisabeth G.M. Kramer
Shira R. Lerner, MD
Casey E. McCann, MD
Mavash Mujahid
Elyse F. Pierre, MD
Henna Qureshi, MD
Madhumathi Rao, MD
Alexandria A. Reilly, MD
Annie Rettig, MD
Laura L. Riggins, MD
Melissa M. Roberts, MD
Amaryllis Sanchez Wohlever, MD
Shana L. Simkin, MD
Theresa Stone, MD
Szuhuei W. Wilson, MD
Newly Hired
Monisha Bahri, MD
Kristen E. Barbieri, MD
Nanette Hahr Bishopric, PhD
Elizabeth A. Brunn, MD
Molly J. Budd, MD
Roopa Dhatt, MD
Soraya DiBlassio, MD
Jane Germano, MD
Julie W. Goldrich, MD
Ebony R. Hoskins, MD
Iqra Kapadia, MD
Sarah A. Kleinfield, MD
Mrinalini Krishan, MD
Kelli McDermott Streussnig, MD
Neggin B. Mokhtari, MD
Insiya H. Nasrulla, MD
Ying Niu, PhD
Kathryn O'Connor, MD
Rashmi Samdani, MD
Julia Sayles, PhD
Saumya Sharma, MD
Suzanne M. Simkovich, MD
Lulu Wang, MD
Katherine Woodburn, MD
Melissa A. Wright, MD
Nada Yagizi, MD
Jamie Zakkak, MD