GUMC Receives Renewal of Graduate Student Training Fellowship Grant
Posted in GUMC Stories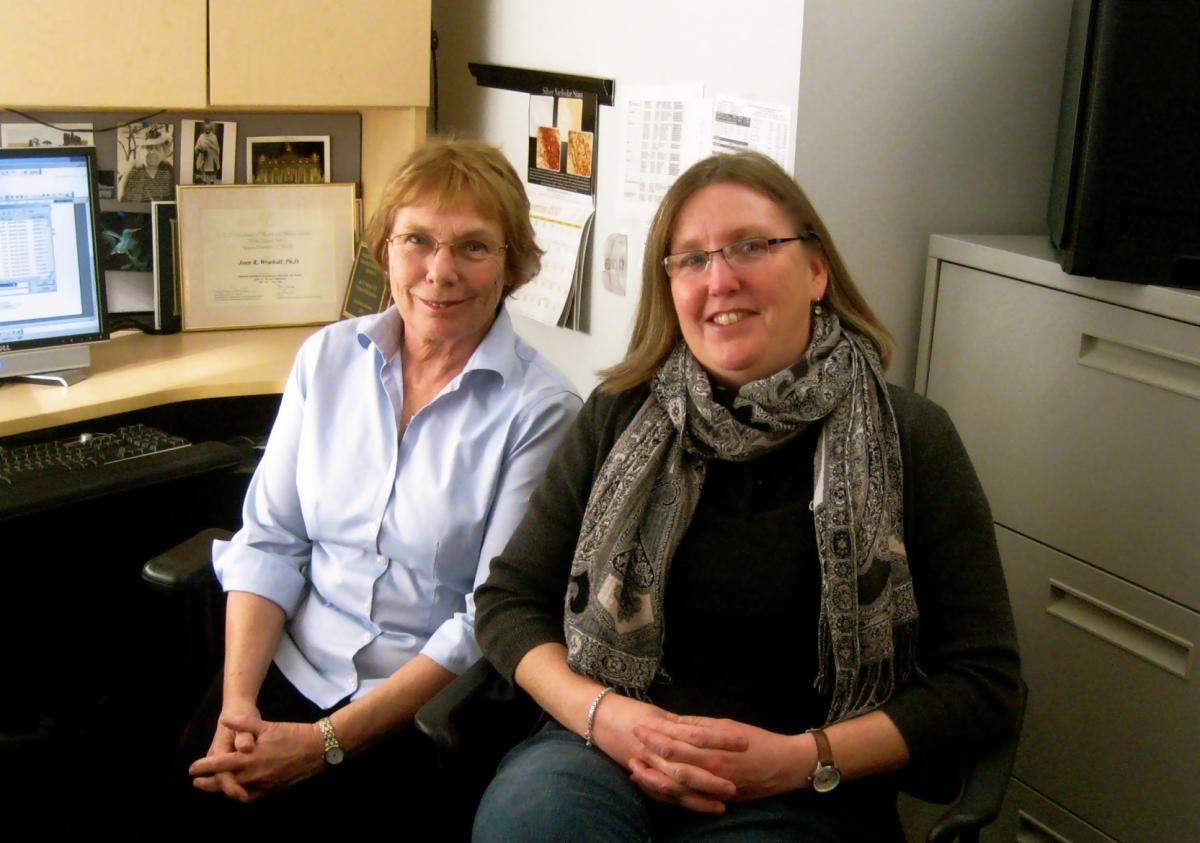 The National Institutes of Health has awarded a second competitive five-year renewal of Georgetown University Medical Center's graduate student training grant (T32) in neural injury and plasticity. The T32 grant is one of two in neuroscience at Georgetown and is unique as it focuses on support of PhD students during their thesis research.
The neural injury and plasticity training grant has two principal investigators (PI), Kathy Maguire-Zeiss, Ph.D., and Jean Wrathall, Ph.D., both from the department of neuroscience at GUMC. These PIs represent two major focus areas of this training program as Maguire-Zeiss' laboratory studies neurodegenerative diseases, including Parkinson's disease and HIV-associated neurocognitive disorders, and Wrathall, who initiated the program in 2001, focuses on trauma, particularly spinal cord injury and plasticity.
Maguire-Zeiss says the neural injury and plasticity training program grew out of and is still closely aligned with the Center of Neural Injury and Recovery (CNIR) which includes faculty from the Medical Center and other campuses across Georgetown University.
"These faculty members study, and most importantly collaborate, on various aspects of neural injury, regeneration and plasticity providing a rich training ground for our awardees," explains Maguire-Zeiss.
Current training program faculty members are based in the departments of biology, neuroscience, neurology, pediatrics, physics, psychology and pharmacology. This diverse faculty is unique in that it provides fellows a broad spectrum of training opportunities, which fosters collaboration and allows for exposure to diverse experimental and theoretical approaches.
The renewal of this grant demonstrates NIH's confidence in Georgetown's successful track record in training future neuroscientists.
"We have trained 13 pre-doctoral trainees and 7 post-doctoral trainees who together have published over 60 peer-reviewed manuscripts," says Wrathall. "Our long-range goal of the training program is to create a cadre of neuroscientists trained for research in this field. Our success is evident as all of our past trainees have gone on to successfully complete their doctorates."
"We are particularly excited to announce this year's neural injury and plasticity trainees," says Maguire-Zeiss. "This group of doctoral thesis students has already demonstrated outstanding academic and research achievements and possess a keen interest in neurotrauma and neurodegenerative disorders."
The 2012-2013 trainees are Teal Connor, Misha Smirnov, Patty Washington and Charisse Winston. Their projects range from studies on the molecular aspects of Alzheimer's disease and traumatic brain injury to the development of nanofabrication materials that promotes neuronal regeneration.
By Karen Mallet, GUMC Communications
(Published November 29, 2012)