Gift of Life Breakfast Empowers CBCC Supporters to Improve Health Equity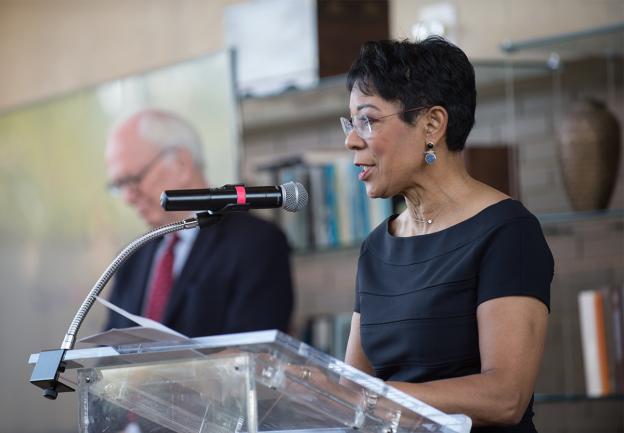 Posted in GUMC Stories | Tagged breast cancer, cancer, Gift of Life Breakfast, Ralph Lauren Center for Cancer Prevention
(November 2, 2018) — One after another, speakers at the 11th annual Gift of Life Breakfast echoed a similar theme, encouraging attendees to take responsibility for their health and work to reduce health disparities in their communities.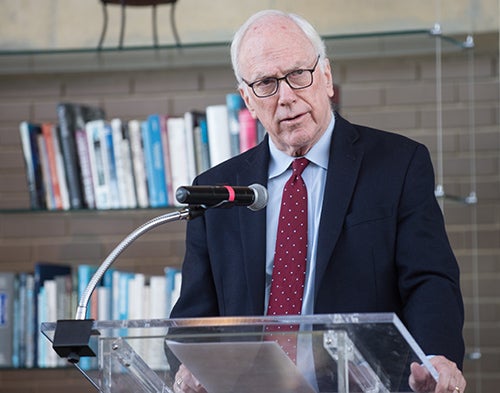 Breast cancer has a disproportionate impact on minority communities, making the Capital Breast Care Center (CBCC) an important part of Georgetown's efforts to improve health equity, said Edward B. Healton, MD, MPH, executive vice president for health sciences at Georgetown University Medical Center and executive dean of its School of Medicine.
"The elimination of disparities in health outcomes is one of the most important health equity and social justice issues of our time," Healton said at the October 24 event at the Mead Center for American Theater at Arena Stage. "And it is a significant priority area for us at Georgetown."
"If we are going to change or alter this trajectory of achieving health equity, especially in people of color, it is imperative that we take an active role in the health care system," said keynote speaker Doris Brown, MD, MPH, president and CEO of Brown and Associates and immediate past president of the National Medical Association.
"Whether we make little steps or big steps, we have to become the leaders of the future," Brown said. "We have to preach the gospel of wellness, health and disease prevention, especially as it pertains to cancer care."
More than Mammograms
Nearly 16,000 women have received breast or cervical cancer screenings through CBCC since 2004, said Lucile Adams-Campbell, PhD, associate director of minority health and health disparities research at Georgetown Lombardi Comprehensive Cancer Center.
Currently, community outreach efforts at CBCC are focused on helping women keep up with the latest breast cancer screening guidelines, whether that means having a mammogram on an annual or biannual basis.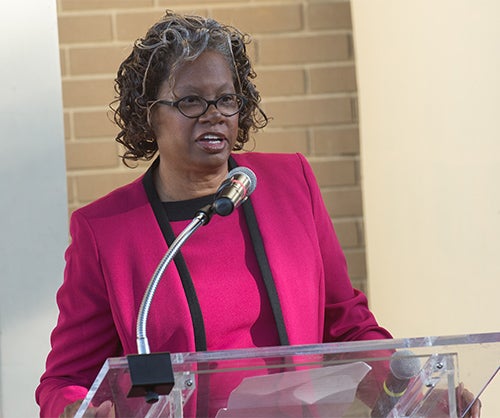 "Getting one or maybe two mammograms is not our goal," Adams-Campbell said. "We want women to receive a mammogram every year or every two years. Adhering to screening guidelines is so very important in terms of saving lives, whether you accept the annual or biannual guidelines."
While receiving regular mammograms is critical to women's health, there are other cancer screenings women should receive, and Adams-Campbell believes that CBCC can help women in underserved communities get the screenings they need.
"I strongly believe that CBCC must become the focal point for women's health, with mammography being the cornerstone," she said. "Every woman who is eligible for cervical, colorectal and lung cancer screening should be provided education and navigated to appropriate places [for screening]. We need to address women's health from the holistic perspective. So stay tuned as CBCC continues to grow."
"The idea is that we must take responsibility for the well-being of ourselves, of our families and our community," Brown said. "And CBCC has stepped up to the plate."
Recognizing a Breast Health 'Buddy'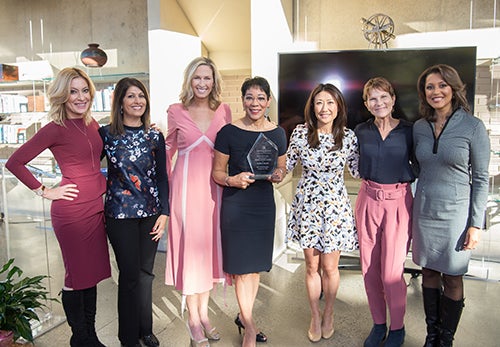 Andrea Roane, a recently retired journalist who spent 37 years anchoring and reporting for WUSA 9, was honored at the Gift of Life Breakfast for starting Buddy Check 9, which encourages women to call their friends on the ninth of the month and remind them about breast health.
"Andrea, for 25 years, you have served as a buddy for your viewers and today, we honor you as the inaugural recipient of the Andrea Roane Award," Adams-Campbell said. "The Andrea Roane Award will be presented each year to a remarkable individual who embodies and follows Andrea's leadership spirit. It will be bestowed as a centerpiece of the Gift of Life Breakfast to pay tribute to sustained contributions of time, energy and leadership to the CBCC community."
"This is not about me," Roane said, accepting the award. "This is about all of the doctors, the nurses, the patient navigators here who are really on the front lines of this, and I am humbled to be honored with an award in my name when you are saving lives. So if there's anything that we can do to help further your mission, just call."
Kat Zambon
GUMC Communications