Team Georgetown Joins PurpleStride 5K to Raise Awareness of Pancreatic Cancer
Posted in GUMC Stories
MAY 22, 2014 – The Ruesch Center for the Cure of Gastrointestinal Cancers (new window), part of Georgetown Lombardi Comprehensive Cancer Center (new window), is teaming up with MedStar Georgetown University Hospital (new window) for the annual PurpleStride 5K (new window) on Saturday, June 14 at Freedom Plaza in Washington. Team Georgetown aims to raise funds for the Pancreatic Cancer Action Network (new window) (PanCAN) to bolster pancreatic cancer research, support and advocacy efforts.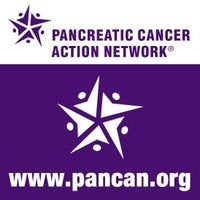 (new window)PanCAN is one of the Ruesch Center's largest advocacy and program partners, lending its voice through patient education programs and strategic initiatives.  
"PanCAN is a valued advocacy partner to the Ruesch Center as we work to fight a smarter war against cancer together and identify new treatments for pancreatic cancer patients," says John Marshall, MD (new window), director of the Ruesch Center and chief of the division of hematology/oncology for Medstar Georgetown University Hospital.
Pancreatic cancer is the fourth-leading cause of death in the U.S. and has the lowest survival rate of any cancer. Since 2003, PanCAN has funded 94 research grants with nearly $18 million in hopes of curing this deadly disease. The network is national and offers many services and resources for patients, survivors and caregivers.

(new window)