Following Family's Dreams, ARCHES Alumna to Start at School of Medicine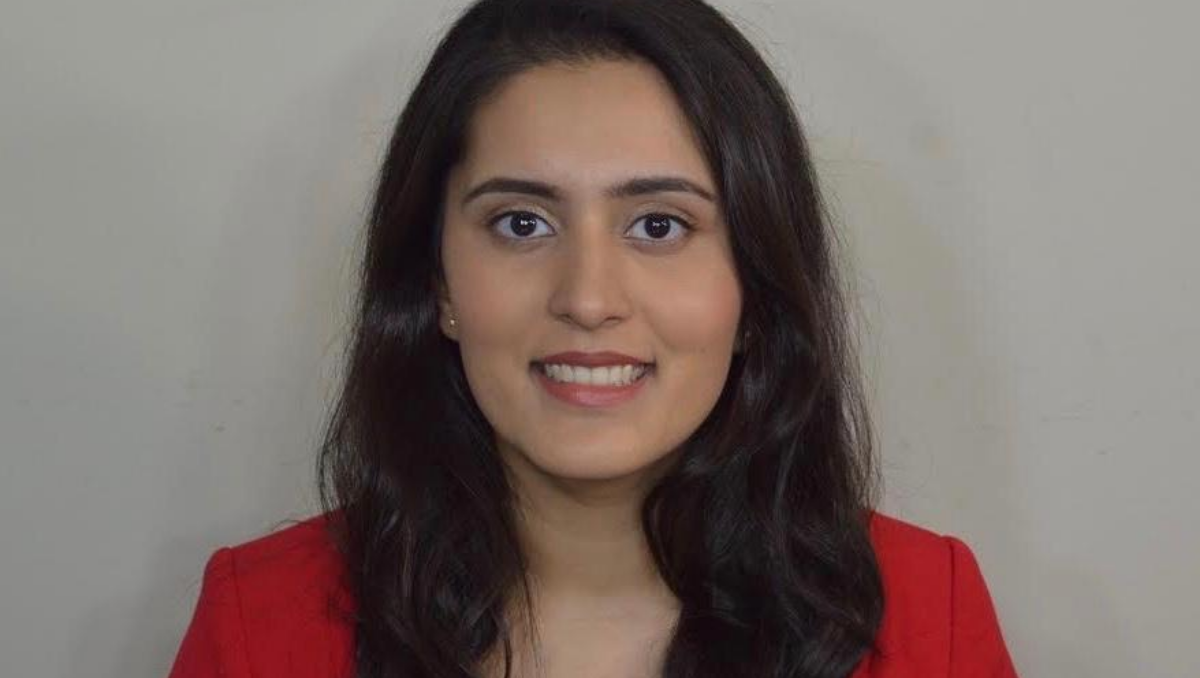 Posted in GUMC Stories | Tagged ARCHES Program, cura personalis, diversity, medical education, School of Medicine
(August 6, 2020) — Over 20 years ago, after immigrating to the United States from Pakistan, Rimsha Rana (M'24) and her family dreamed about her going to Georgetown University School of Medicine (GUSOM). On her father's commute to and from work, he would pass Georgetown and pray, "Dear God, please give my children a chance to study at this great institution."
After overcoming several obstacles — such as learning English from cartoons, financial hardships, and being a first-generation immigrant student — those dreams came true as Rana, a 2018 participant in the Academy for Research, Clinical, and Health Equity Scholarship (ARCHES) program, embarked on her journey as a GUSOM student.
Getting into Georgetown was not just an achievement for Rana, but for her entire family.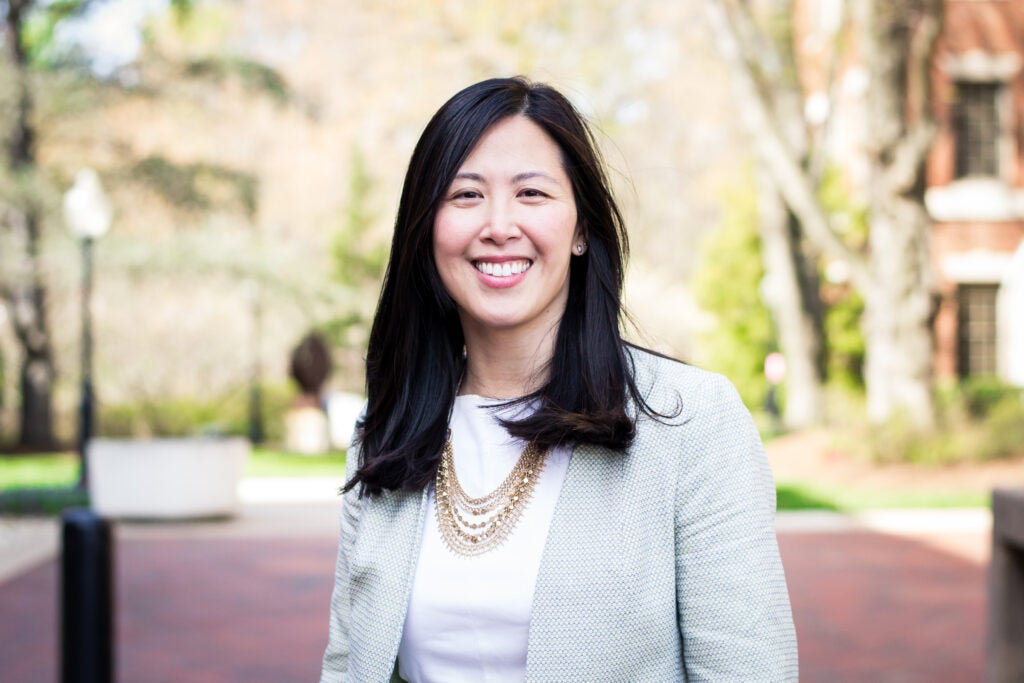 "I just think it's going to be a game-changer for their family and for the future generations of her family," said Susan Cheng, EdLD, MPP, GUSOM senior associate dean for diversity and inclusion. "And that is why we are so excited for her and trying to make sure more underrepresented students have an opportunity to pursue their dreams of going into medicine. It can transform generations."
"She is a light," Cheng added. "She's always looking at how she can be of good use to people and how she can contribute her skills and talents to service. And that is really the full embodiment of our mission as a school."
Inspired by Her Family
Rana's parents worked low-paying and hard labor jobs, and she witnessed how taxing that experience was on them financially and physically. They lived directly across from a hospital but did not have insurance, so they often treated wounds and illnesses with home remedies. In one case, they were blessed to find a physician who was willing to reduce the cost of care to help alleviate some of the financial burden.
Rana quickly decided that being a physician and advocate for those in underrepresented communities was how she wanted to create a better life for her and her family. She did not see a clear path to travel, so she forged her own.
Knowing that college is expensive, Rana from a young age put all her coins in a peanut butter jar to save, and her parents started a college fund. But by the time Rana was 18, her family had only collectively saved about $100. Fortunately, she also applied for more than 200 scholarships; those that she received supported her undergraduate education in chemistry at George Mason University.
Rana had to take a similar approach to find programs and scholarships that would help her go to medical school.
Joining the ARCHES Family
As a rising junior at George Mason, Rana joined the second cohort of the ARCHES program, a six-week pipeline program for rising juniors and seniors interested in pursuing medical studies and committed to advancing opportunities and serving underserved communities. The ARCHES program was a perfect match because it aligned directly with Rana's values and goals.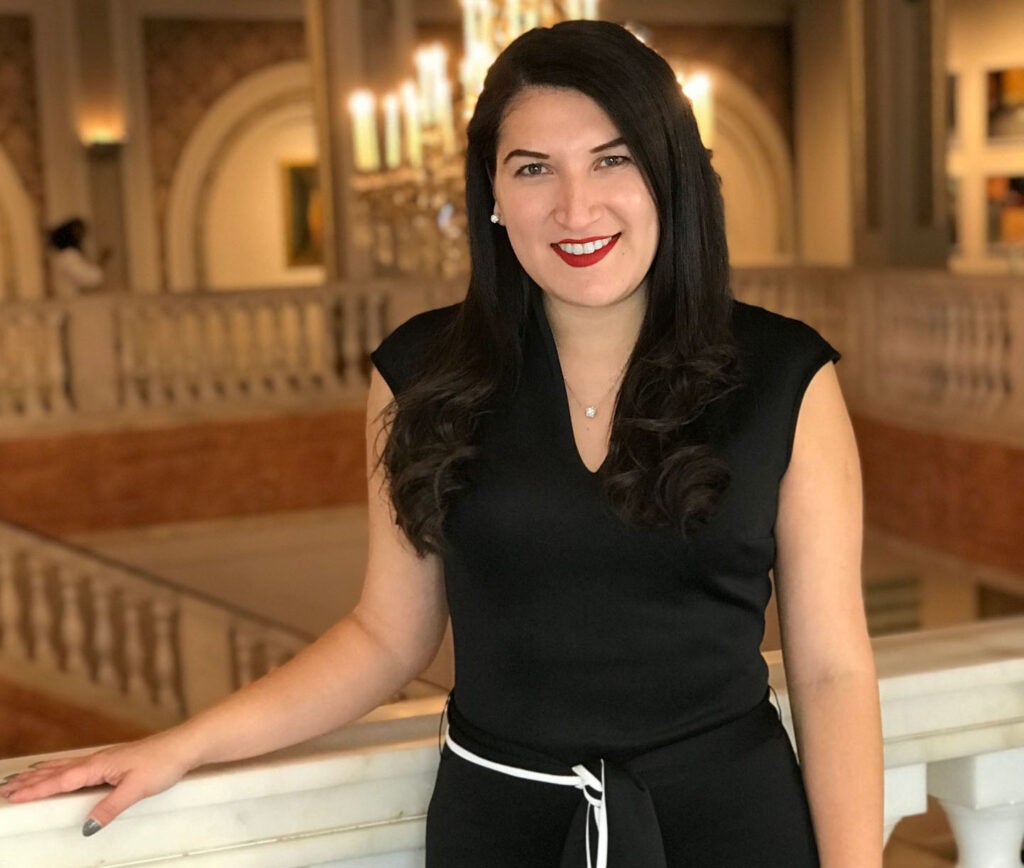 "Rimsha is determined and demonstrates humility and has a sense of selflessness in everything that she does," said Isela Melendez-Carpio, M.Ed., GUSOM director of diversity and inclusion. "I'm just in awe at her perseverance. She had to endure a lot personally and professionally, and she's so committed to ARCHES, Georgetown and giving back to her community."
Through the ARCHES program, Rana benefited from mentoring and hands-on research experience. She also learned how to study effectively and started preparing for the Medical College Admission Test (MCAT). These components gave Rana the confidence to apply to medical school and know she would thrive in that environment. But that was not the highlight of her ARCHES experience.
"I think the biggest thing I gained from ARCHES was a group of faculty who really treat you like family and want you to succeed and give so much guidance," said Rana. "They stayed in touch with us even after we finished the program. It's very individualized attention, and I'm just really grateful that that was a part of this."
Training to Become an Empathetic Physician
Rana's experiences as an ARCHES fellow affirmed her interest in pursuing medical education at Georgetown.
"At ARCHES, we had a lot of training that dealt with diversity dialogues, how to handle situations and create welcoming environments for all patients, how to be a very sympathetic physician," she said. "That's something that really drew me to Georgetown, because I don't want just the knowledge. I want to know how to care for, literally, the whole person. That's the type of physician I want to be, very empathetic. You should feel better after you see me in every aspect."
Becoming the first ARCHES fellow to matriculate at GUSOM, Rana feels equipped to take on the rigors of medical school because of ARCHES and the extended family she gained in the faculty and staff.
Rana not only got into GUSOM, she was also the recipient of the school's Sarah Stewart Scholarship, which grants her full tuition and fees for a maximum of four years. The scholarship honors Sarah Stewart, MD, PhD, a Mexican-American researcher who pioneered the field of viral oncology research and was the first woman to earn an MD from GUSOM in 1949. Stewart Scholars demonstrate financial need and also show their commitment to diversity and inclusion and the GUSOM mission.
'You Try to Find Solutions'
The COVID-19 pandemic did not dampen Rana's excitement about starting medical school. However, the scariness of the pandemic makes her grateful that Georgetown decided to continue with virtual learning.
"There's a lot of stresses going on around this time, but at least we can still continue our education and make the most out of it online," Rana said. "I think that really shows the perseverance of a nation as a whole and also the medical field itself. Problems occur, but in this field, you try to find solutions."
Rana wants individuals who have experienced challenges similar to hers and her family's to know that this can happen for them too, and that "pipeline programs like ARCHES work."
"To all students out there, keep working hard and envisioning your goals. They eventually will become a reality."
Tyisha Henderson
GUMC Communications