First Patient in a Clinical Trial Using Her Own Blood to Personalize Treatment for Non-Hodgkin Lymphoma Experiencing Remission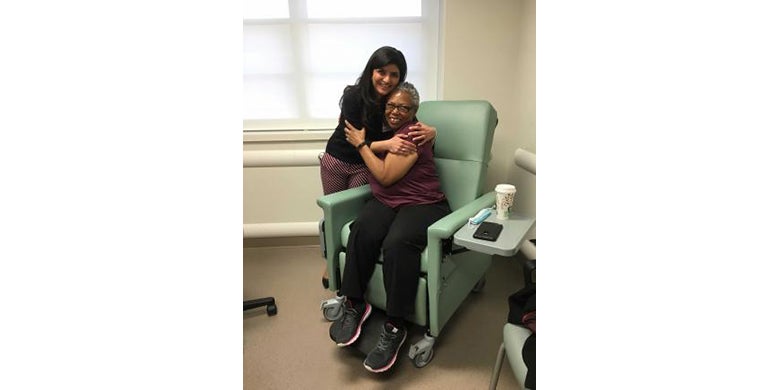 Posted in GUMC Stories | Tagged cancer, cancer research, CAR-T cell clinical trial, clinical trials, Georgetown Lombardi, MedStar Georgetown University Hospital
(January 11, 2019) — The first cancer patient to be treated as part of the CAR-T cell clinical trial at MedStar Georgetown University Hospital through Georgetown Lombardi Comprehensive Cancer Center is now in "complete remission."
Daisy Diggs, 57, of Laurel, Md., volunteered for the experimental treatment after a lengthy battle with stage-three non-Hodgkin lymphoma, a type of blood cancer. Following her diagnosis in 2015, the mother of two and grandmother of four developed several tumors that could not be eliminated with chemotherapy alone.
"I had tumors in my lymph nodes, hip, pelvis, neck and right kidney. They couldn't get a handle on it," Diggs says. "I've been getting chemo for two and a half years. Each time I would have some [tumor] shrinkage and then they would grow. I thought, 'Well, the chemo isn't working for me, let me try this.' I'm glad I did. I see these T-cells as Pac-Men circulating in my body and eating up the cancer."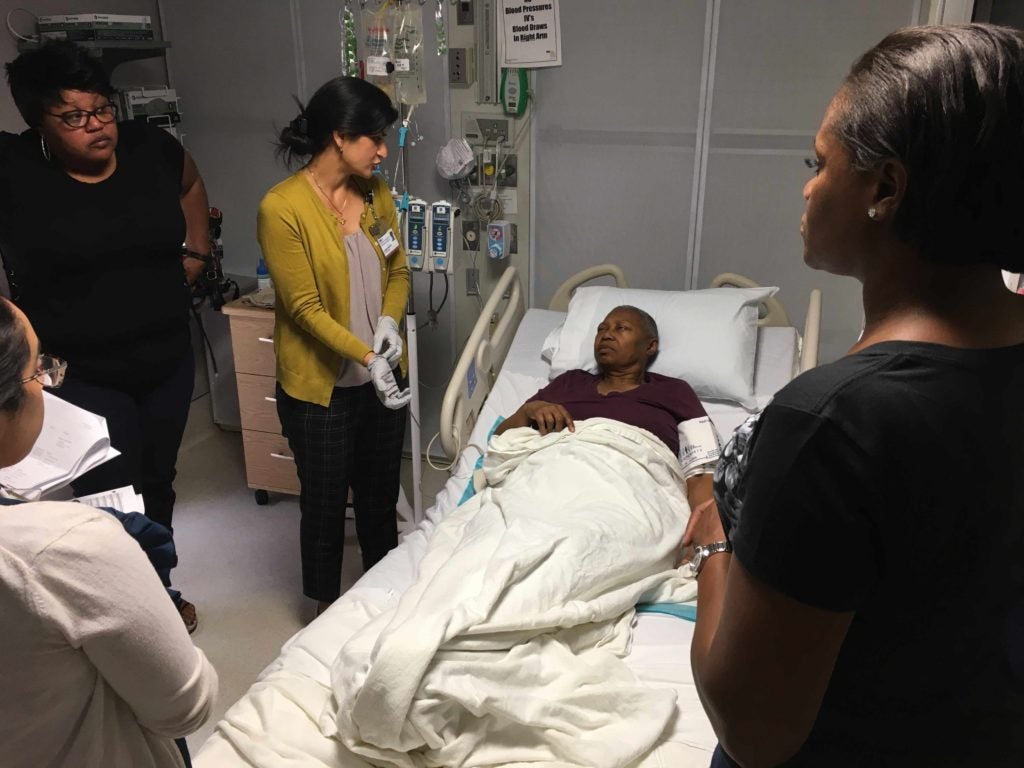 Diggs joined the phase 2 CAR-T cell (axicabtagene ciloleucel or KTE-C19) clinical trial to test its safety and effectiveness, which had only become available two years after her diagnosis. Starting in the summer of 2018, she began receiving the experimental therapy, which uses her own immune system to destroy the cancer.
CAR-T cells are made in a medical lab using a component of the patient's white blood cells. There, the patient's natural, disease-fighting T-cells are "supercharged" with synthetic receptors that target proteins commonly found in cancer. About two weeks later, the patient receives lymphodepleting chemotherapy and the CAR-T cells are then infused into the patient. Thereafter, the CAR-T cells are expected to attack the tumors. The goal is that the CAR on the T cells will bind to and kill cells that express CD19, a protein that is found on B-cell lymphomas.
"The CAR-T cells are genetically modified to recognize specific antigens present on the tumor and, once infused, target the tumor like a missile," says Pashna Munshi, MD, associate clinical director of the Stem Cell Transplant and Cellular Immunotherapy Program, a joint program between MedStar Georgetown and the John Theurer Cancer Center at Hackensack/Meridian Health. "Once the CAR-T cell engages the tumor, it gets activated and proliferates multifold thereby eradicating the lymphoma rapidly."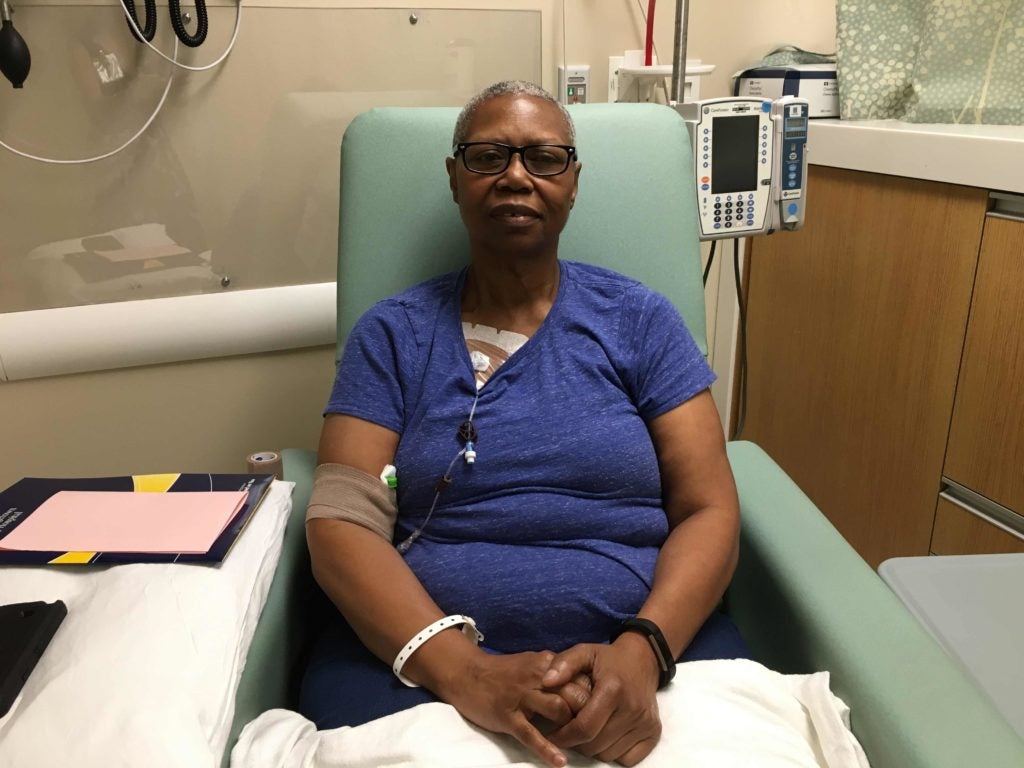 CAR-T cell therapy carries many risks. Patients can experience drops in blood pressure, high fevers, neurological problems and even death as the body reacts to major changes in the immune system. For Diggs, the risks of the experimental treatment were outweighed by the potential benefit.
"While we're very pleased with the results of Ms. Diggs' treatment through this clinical trial, it's important to remember that this is only a single experience of the 80 participants who will be enrolled nationwide. We don't know if others will have the same or similar response or for how long the treatment will be effective," says Dr. Munshi, assistant professor at Georgetown University School of Medicine. "Still, hers is exactly the early result we had hoped for. She is in complete remission at three months after her CAR-T infusion and if she continues to remain in remission at the six month point, it could signal a promising chance for a long-term remission for Ms. Diggs."
"I had to meet all the criteria for this — go to the dentist, get all these tests done, biopsies," she recalls. "At first I was nervous because I didn't know how it would turn out. They explained the risks and told me all the bad things that could happen. But I figured that nothing else was working and that whatever happens, happens but if it's good, it's going to be wonderful."
Diggs has reported few side effects limited to only muscle pain. After her first PET scan in October, doctors could no longer find any evidence of cancer. In only three months, her tumors had disappeared.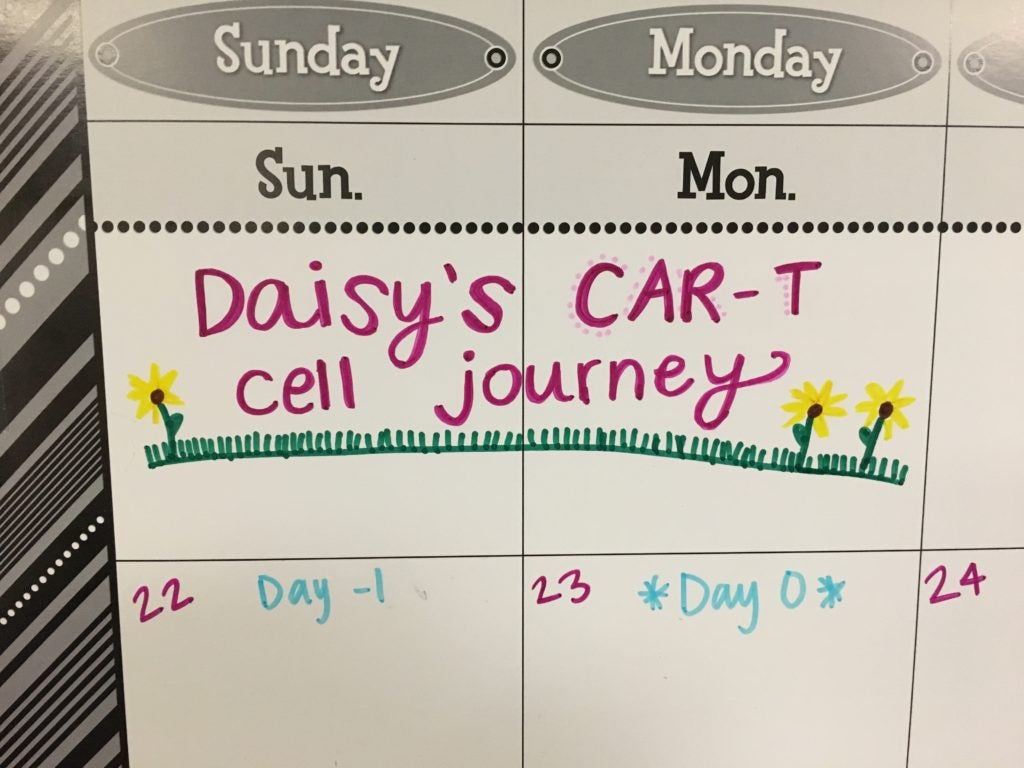 "We're giving it the ol' one-two punch," Diggs says. "I always say we're shutting that party down. Before it was like a party going on in there. They shut part of it down, but they moved someplace else. Now it's hopefully going to be shut down for good."
Axicabtagene ciloleucel is approved by the U.S. Food and Drug Administration as Yescarta for relapsed/refractory diffuse large B-Cell lymphoma, a blood cancer; but is not approved for follicular lymphoma or indolent non Hodgkin lymphoma. Very common side effects include cytokine release syndrome with symptoms including fever, nausea, headache, rash, rapid heartbeat, low blood pressure, and trouble breathing. Most patients have a mild reaction, but sometimes, the reaction may be severe or life threatening. Anemia (lack of cells that carry oxygen) and neutropenia (a decrease in white blood cells) are also very common.
This clinical trial is sponsored and designed by Kite Pharmaceutical, a Gilead Company. Dr. Munshi occasionally serves as a paid scientific consultant for Kite Pharmaceutical.
For more information about this trial, please contact Julie Verna at 202-444-0960.