Fighting Racial Stigma Through Shared Experiences at 'Melanin in Medicine'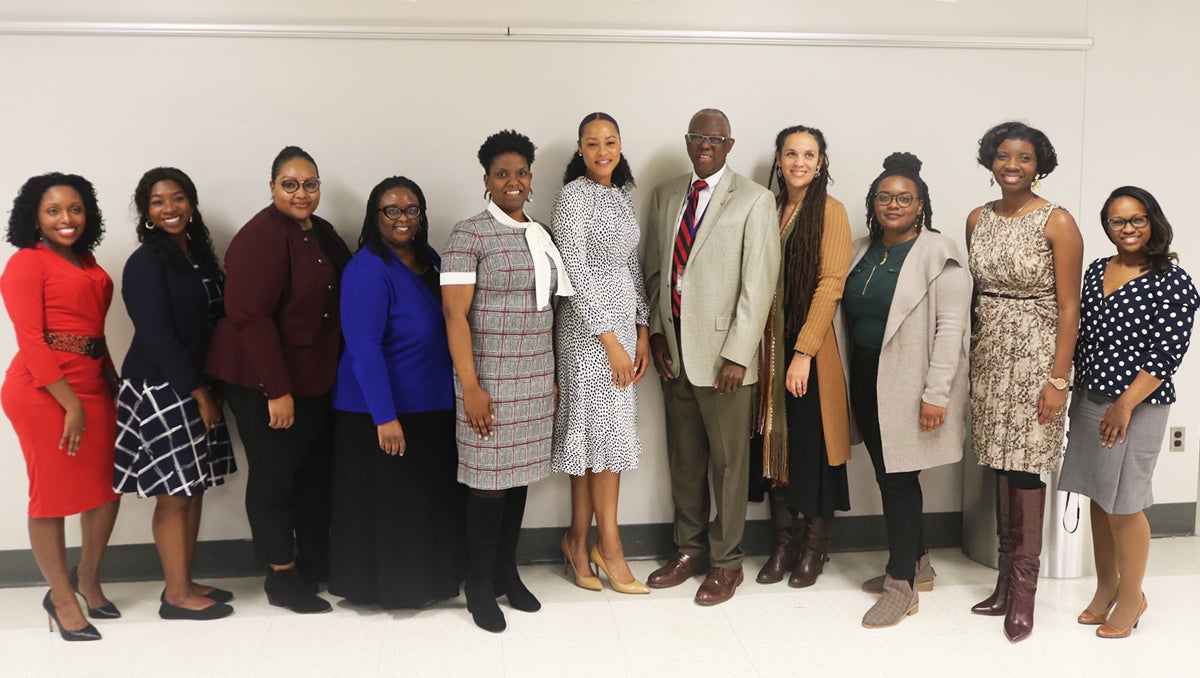 Posted in GUMC Stories | Tagged advocacy, diversity, health disparities, health equity, Melanin in Medicine, School of Medicine
(February 28, 2020) — In honor of Black History Month, Georgetown University School of Medicine's Student National Medical Association (SNMA) hosted its second-annual Melanin in Medicine event, creating a safe space for medical professionals, students and other participants to have candid, thought-provoking conversations with the goal of fostering healthier interactions among minorities in the health care system.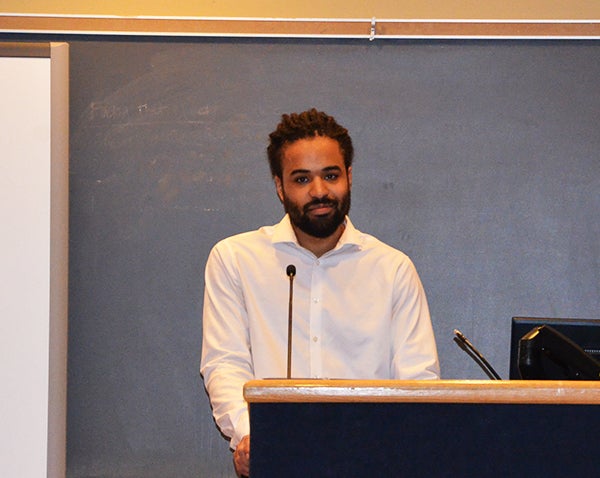 Melanin in Medicine provides "a sense of community — [for] students of color, physicians of color. It is also about learning how to eventually take on that leadership role, and having the mentorship," said Benjamin Swaby (M'23), first-year medical student and social chair for SNMA, who helped organize Melanin in Medicine. "I am driven by passion. One of the things I am passionate about is advocating for oppressed people — black people in particular."
The theme for the February 24th event was "Racism: a Health Dilemma," providing attendees a chance to ask questions and hear from physicians of color about their personal and professional experiences within the health care system and how their skin color contributes to these experiences.
Identifying Health Care Barriers
Stigmas are placed on people of color regarding their health care needs, some of which date back over 100 years, explained Keisha Bell, MD, assistant professor of pediatrics and chief of the MedStar Georgetown University Hospital Division of Pediatric Critical Care. For example, she said, "There is a perception in medicine that blacks don't feel pain as much as white people, and [so they] are not as likely to get pain control for painful events."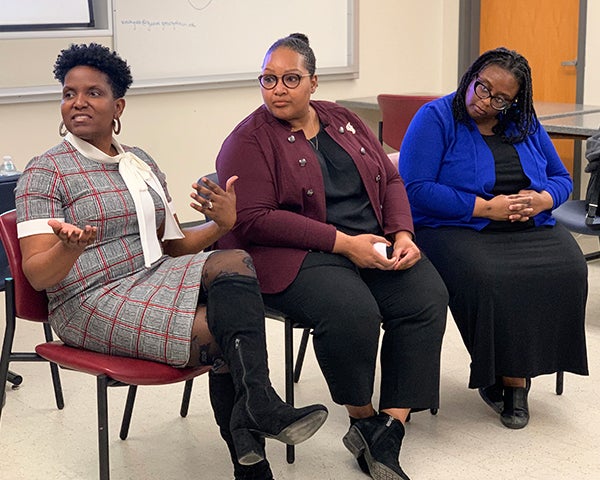 Other physicians also were able to recall moments in which their experience directly aligned with this misconception about blacks and pain tolerance.
"Unfortunately, I thought that as a physician that I may be immune to this, but I had to go through this as a patient and a mother," said Terralon Knight, MD, medical director at UnitedHealth, as she shared her experience of not receiving pain medicine after giving birth, and her experience having a child with sickle cell anemia. "I felt like the system had failed me."
"The interactions that minorities have with the health care system, in the interest of people that don't look like them, happen to be poor — lead to significantly poor outcomes," said Marcee Wilder, MD, MPH, an emergency medicine physician at George Washington University Hospital, as she reflected on her ill uncle who stopped going to the doctor, not knowing the severity of his hypertension because his primary care physician failed to communicate effectively.
Discussing Actionable Solutions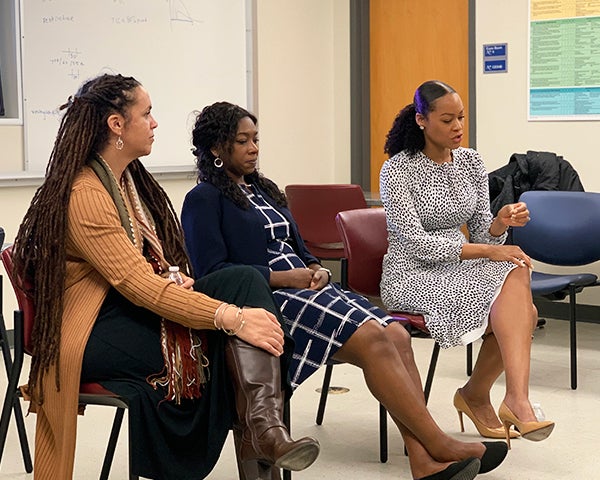 After pinpointing some of the issues minorities face and how they can deter many from seeking health care assistance, the discussions shifted to solutions to some of the barriers.
"If you see something that you think might be influenced by bias, one of your struggles is going to be how to figure out how to advocate for that patient," said Bell.
Curious to know how he could become an effective advocate for his patients, Howard University medical student Adlai Grayson asked, "in what ways can we be advocates without being disrespectful, because I want to give the power to our people?"
Many of the physicians responded that their experiences had shown them that patients need, and have, the desire to be listened to, especially from physicians who look like them. To be effective, respectful advocates, physicians should actively listen, communicate, and provide understanding to patients.
Valuable Takeaways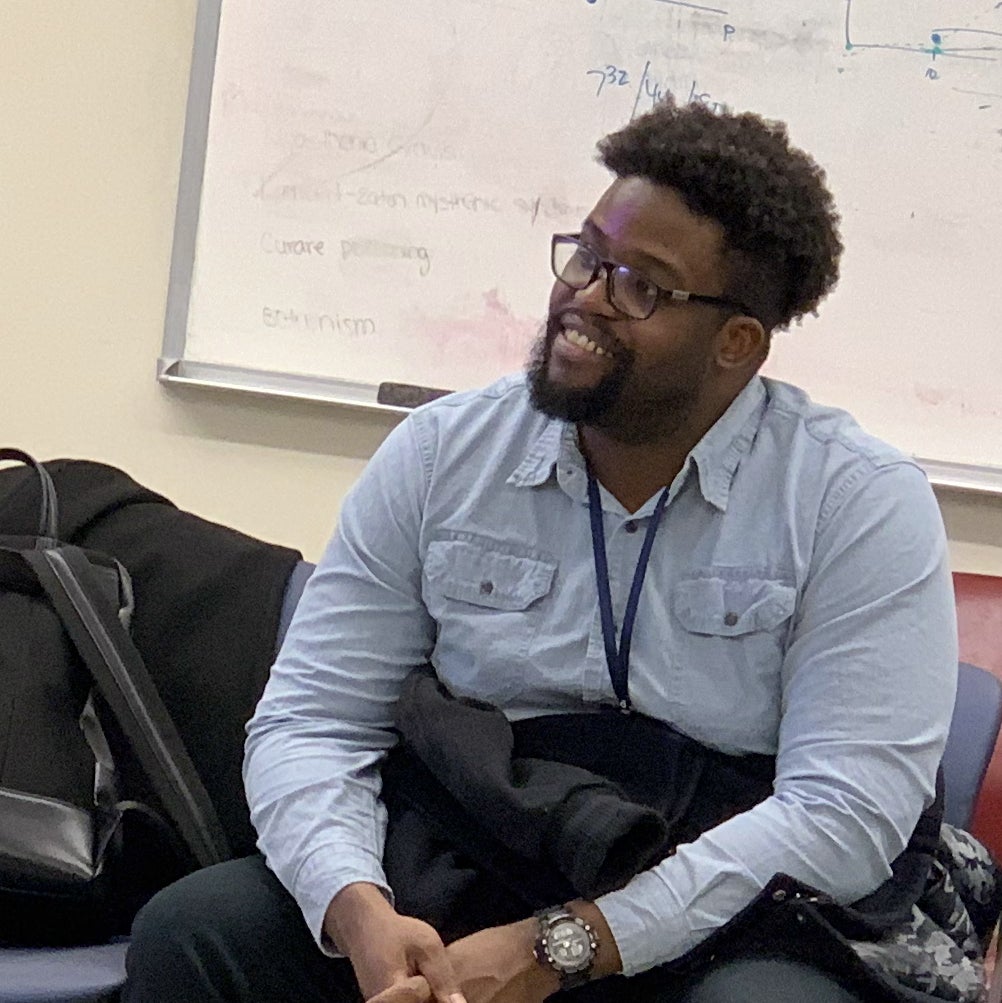 As a repeat Melanin in Medicine attendee, Grayson said that he had greatly benefited from incorporating what he had learned at last year's event into his work with patients. "Like how just talking to the patient can maybe change their future behavior," he explained. He heeded what he had been told and began talking to patients during his clinical rotation. "It is actually helping. Some patients tell me things that they don't tell their attending, and I just relay it."
"The things we learned today not only apply to us as physicians, medical students, but — I think even more importantly — as just human beings," said Swaby. "As black people in health care, our lives and identities extend so much further than the medical school or the hospital, so knowing how other physicians operate, how they live, manage the emotions, the different stresses and pressure of life are one of the biggest takeaways."
Tyisha Henderson
GUMC Communications