Nursing Students, Faculty Participate in Annual Flu Clinic
Posted in GUMC Stories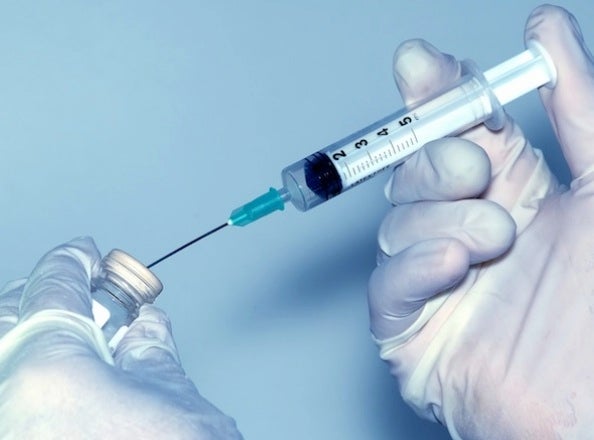 Students and faculty in the Department of Nursing at the School of Nursing & Health Studies are again helping out with Georgetown's seasonal flu clinic – co-sponsored annually by the Student Health Center and the Office of Faculty and Staff Benefits.
According to Jean Nelson Farley (NHS'72), assistant professor of nursing, departmental faculty members are supervising the junior and senior nursing majors and upper-level second degree BSN students who are administering the shots.
"Influenza is a debilitating illness that can significantly impact your daily activities," she says. "Being vaccinated can help prevent lost productivity."
The Common Good
The 2013 flu clinic – handled on a first-come, first-served basis – began yesterday and will continue until November 21 at a variety of university sites.  (To view the full schedule, click here (new window).)
In previous years, students have administered approximately 4,000 shots, Farley says, noting that during the first session on Tuesday around 300 shots were given.
"Participation as a department supports our school's emphasis on the value of the common good by helping keep our community healthy," she says.
Vaccinations are free for students, faculty, and staff.  A valid Georgetown ID (GOCard) must be presented at the time of vaccination.
Special Clinic
While Farley helps organize the faculty volunteers, the Georgetown chapter of the National Student Nurses' Association is coordinating the student volunteers.
The group is also planning a special flu clinic – geared toward students – on October 16, from 4-7 p.m., in Sellinger Lounge.  Organizers are planning to have live music and food.
By Bill Cessato, NHS Communications
(Published October 02, 2013)