Facebook Whistleblower Encourages Students to Demand Transparency from Social Media Companies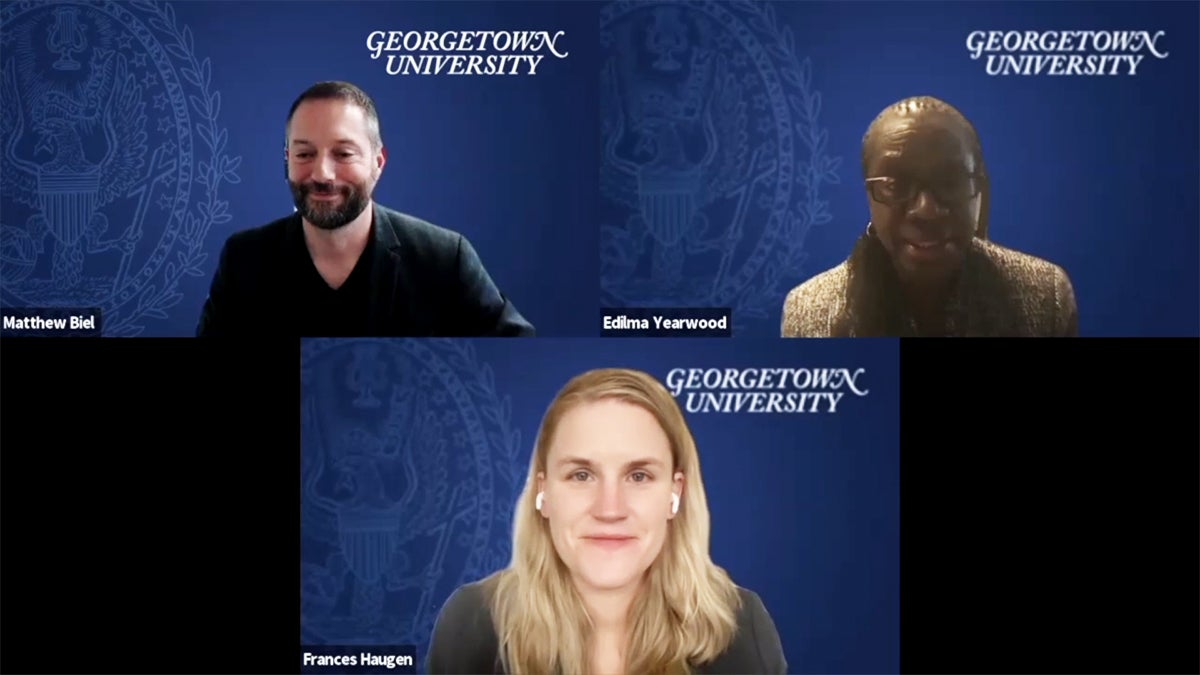 Posted in GUMC Stories | Tagged Facebook, Georgetown University Center for Child and Human Development, mental health, School of Medicine, School of Nursing & Health Studies, social media impact, teen mental health
(February 11, 2022) — Frances Haugen, the former Facebook project manager turned whistleblower, shared an informative and empowering message at "How Social Media Impacts Teen Health," a virtual event hosted by the Georgetown University Center for Child and Human Development (GUCCHD).
To reduce the harmful effects of social media, young people should demand transparency from companies like Facebook and develop strategies to support and mentor their peers, Haugen said.
"It may take us years to get the social media that we deserve as a society," she said. "But I think the secondary thing is that there is an opportunity for young people to claim their agency by supporting each other or mentoring each other."
Matthew Biel, MD, MSc, professor of child and adolescent psychiatry at the School of Medicine, and Edilma Yearwood, PhD, chair of the Department of Professional Nursing Practice at the School of Nursing & Health Studies moderated the February 7 discussion, which included questions submitted by students, faculty and staff.
Blowing the Whistle
With previous stints at Google, Pinterest and Yelp, Haugen was recruited to be a project manager for the civic integrity team at Facebook. Over time, she says she learned about and became concerned by Facebook's business practices regarding safety, including a pattern of prioritizing profits over the mental health of its users.
After contacting a law firm that represents whistleblowers, Haugen shared her story with members of Congress and journalists before testifying at an October hearing of the Senate Commerce Committee.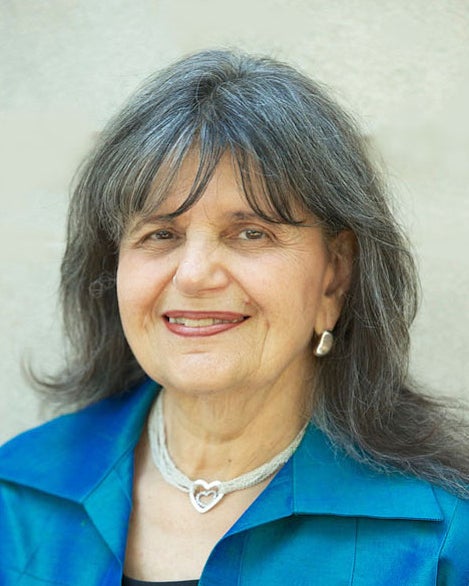 "What we have seen from Facebook's own research is that Facebook knows that the products it makes are very engaging," Haugen said. "They are designed to be engaging. And unfortunately, in the case of children and young adults, that can lead to very high rates of what we call problematic use."
"We are so pleased to stand by your side and address the very brave conversations that she has started," said Phyllis R. Magrab, PhD, endowed professor of pediatrics and GUCCHD director. "We are struggling to understand just how social media is playing a role [in mental health] and what guidance we can give to our young people, their parents, and the medical professionals who support them."
Magrab also directed event participants to a rapid review technical assistance brief featuring peer-reviewed literature on how social media affects adolescent mental health created by the National Center for Education in Maternal and Child Health.
Promoting Extreme Content
Over time, Facebook has relied more on algorithms that incorporate engagement-based feedback, prioritizing content that elicits strong reactions from other users, even if it's harmful, Haugen said.
"What Facebook has found is that if you take a brand-new Instagram account and you follow moderate topics like healthy recipes, healthy eating, just by clicking on the content that Facebook provides you, the algorithm will amplify that interest until you are led to eating disorder content, self harm content," Haugen said.
Algorithms that favor engagement-based content ultimately promote content that is more extreme and polarizing, and less likely to draw attention to the work of content creators from diverse backgrounds, she explained.
"If you do not think about these issues, your algorithms will reinforce the biases of your society," Haugen said. "So if content from African Americans gets clicked on or engaged with a little bit less than content from people who are not racial minorities, you end up in a situation where the algorithm will steer attention away from them. So there are real problems there around equity."
'You Have the Power'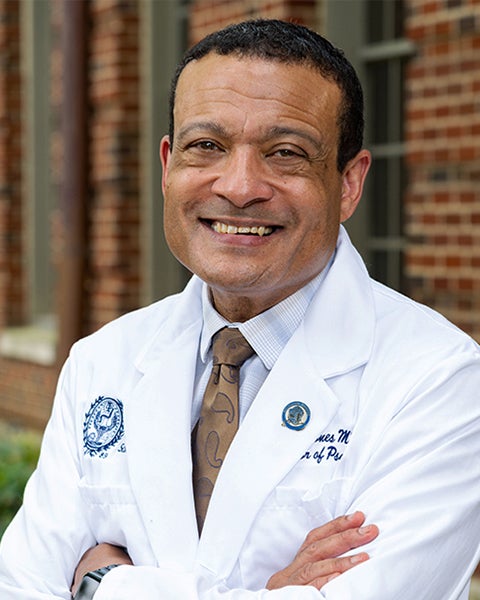 Haugen's future plans include helping young people build resiliency networks and creating open source tools that allow users to report misinformation posted on Facebook and track the company's response. She also proposed developing simulated social networks to allow data scientists, students and researchers to experiment with algorithms, study trade-offs and explore issues that are fundamental to a strong democracy.
"We must use our power as a group to responsibly achieve honesty, transparency and accountability on how social media is managed moving forward," said Lee Jones, MD, dean for medical education at the School of Medicine. "Jump in and be involved. Get your kids, get your brothers and sisters involved."
Haugen also told students to consider pursuing careers at Facebook. "I encourage you to accept an interview at Facebook," she said. "If you get to sit and ask them questions like, what is Facebook's internal transparency policy — if enough people asked the questions, I guarantee you it will get forwarded up the chain.
"Just remember you have the power," she said. "And remind your friends that they have the power."
Kat Zambon
GUMC Communications
The event was sponsored by the School of Medicine, the School of Nursing & Health Studies, the McCourt School of Public Policy, the Health Policy Institute Center for Children and Families and the National Center for Education in Maternal and Child Health.