Georgetown Expert Tapped to Advise Federal Board on Chemical Agents and Public Health
Posted in GUMC Stories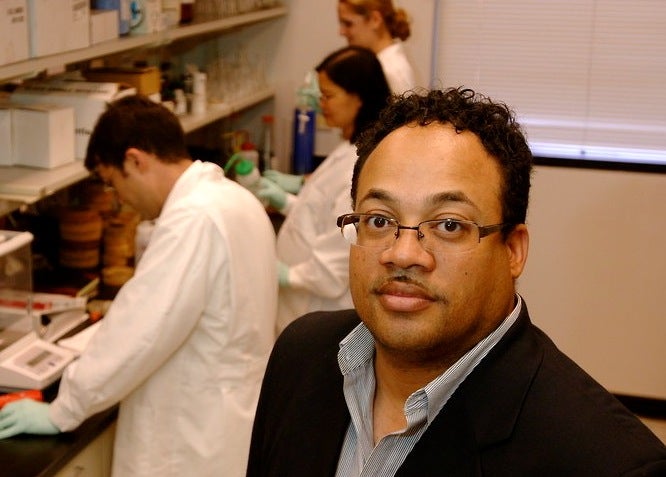 Milton L. Brown, MD, PhD, an associate professor of oncology at Georgetown Lombardi Comprehensive Cancer Center, has been appointed by U.S. Secretary of Health and Human Services Kathleen Sebelius to the National Toxicology Program Board of Scientific Counselors. The four-year term began in September. 
The Board advises the National Toxicology Program (NTP) leadership on the content of the scientific program, and on the merits of the intramural and collaborative programs. Housed in the Department of Health and Human Services, the NTP is an interagency program that evaluates chemical agents for toxicity and adverse effects on human health. 
With tens of thousands of chemicals registered for use in the United States and new ones emerging every day for uses as diverse as foods, personal care products, prescription drugs and household cleaners, the NTP serves as a testing and monitoring body to ensure that the best science is applied when evaluating these agents. 
Understanding these substances' toxicology is germane to this mammoth effort, according to Brown, an international leader in academic drug discovery and development, who directs the Center for Drug Discovery at Georgetown University Medical Center.  
"While the vast majority of chemical agents used in commercial or household products are not hazardous, it is vitally important that we as a country remain vigilant for the sake of human health," Brown says.  "For me, it is an honor to serve on our nation's leading board on toxicology and to help contribute to identifying agents in our everyday environment that potentially threaten our health." 
By Lauren Wolkoff, GUMC Communications
(Published October 11, 2013)