Clinical Research Staff Rise to the Challenges Posed by Pandemic
Posted in GUMC Stories | Tagged clinical research coordinators, clinical trials, COVID-19, Huntington's disease
(July 31, 2020) — Running clinical research can be complicated under normal circumstances but it's especially arduous during a pandemic. Despite the difficulties, the clinical research teams at Georgetown have worked tirelessly, remotely and on campus, to continue supporting researchers and study participants.
"Our team as a whole really stepped up to do this, and it's a really nice story of PIs, coordinators, clinicians, non-clinicians all working together, not just with new research but to keep existing research going, and watching out for these patients that have no other treatment options that are involved in the clinical trial," said Shaunagh Browning, DNP, RN, FNP-BC, director of Georgetown's Office of Research Quality Assurance.
Moreover, contributing to clinical research operations during the pandemic has given some team members a renewed appreciation for the importance of their work. "I feel lucky to still be able to work and have a positive impact on research operations during this unpredictable time," said Chiquita McCoy-Crisp, clinical research coordinator for the Survey, Recruitment and Biospecimen Collection Shared Resource (SRBSR) at Georgetown Lombardi Comprehensive Cancer Center.
Supporting COVID-19 Research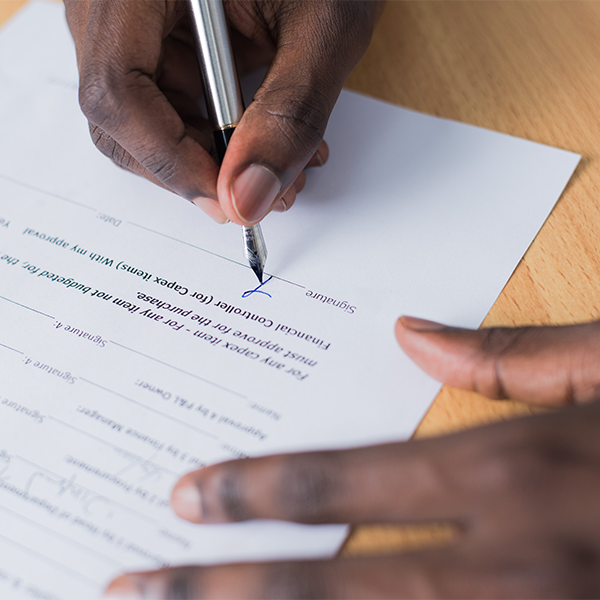 In May, researchers at Georgetown led by Michael Atkins, MD, deputy director of Georgetown Lombardi, launched a study to test for COVID-19 antibodies in cancer patients and hospital workers, two groups of people who are especially vulnerable to the virus. As such, the research coordinators recruited, administered informed consent and collected specimens from 400 patients and 1,000 hospital workers within a few weeks.
Colleen McGuire, RN, MSN, SRBSR director of operations, was impressed by the eagerness of the research coordinator team who quickly recruited participants. "The research coordinators were excited and motivated to return to campus to contribute to this COVID-19 high-impact research and make a difference," McGuire said.
"I really enjoyed working on the COVID-19 antibody study," said Caroline Jackman, SRBSR clinical research coordinator. "It was by far the biggest study I've ever worked on here at Georgetown, and it was really interesting to interact with hospital staff from every department, since we normally only work with oncology."
Though the clinical research coordinators started working remotely when the pandemic-related closures began, they returned to campus full-time to recruit participants for the COVID-19 antibody study. Currently, coordinators work on campus for a few days a week. "Coming in to work is actually a bit of a relief, because it provides a semblance of normalcy, even with the various PPE requirements and research restrictions," McCoy-Crisp said.
"Most participants were excited to take part in that study, especially the hospital staff," said Umair Jarral, SRBSR clinical research coordinator. "The patients, however, were a little concerned initially, but then most of them said yes to the trial because everyone wants to help."
Enrolling research participants was challenging because there were fewer available time slots for in-person visits, Jackman said, plus participants had a lot of questions about what it means to have COVID-19 antibodies. "But there was also a sense of camaraderie, that we're all in this together, trying to do our part to learn more and help people," she said.
Using Telehealth in Clinical Research
In her role as clinical trials program manager at the Georgetown University Huntington's Disease Care, Education and Research Center (HD-CERC), Robin Kuprewicz spends a lot of time talking to clinical trial participants who are older and more vulnerable to COVID-19. Being able to offer participants the opportunity to participate in studies via telehealth has been helpful. "I think the biggest thing we've been able to do for people is help them stay at home and use telehealth, which has been great," Kuprewicz said.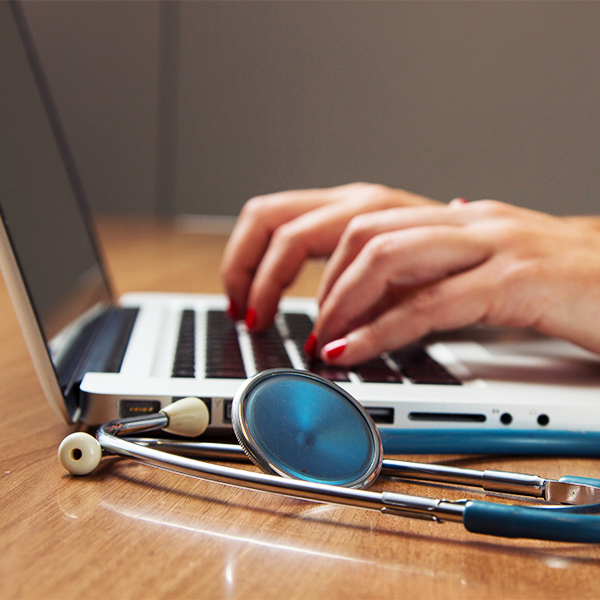 Clinical research participants who work with Jarral have benefitted from telehealth as well. "Most participants have switched to virtual visits, and surprisingly, people are loving them because they don't have to deal with the hassle of driving to Georgetown and everything that comes with it," he said. "And also most appointments are on time. It's the best way to eliminate health care waste and make it a lean industry."
Allowing research participants to check in with telemedicine has limitations, but Kuprewicz said that she hopes that more people will consider telehealth as an option for clinical research when possible. "I think it would be a great way to collect a lot more data," she said. "It has its ups and downs, but I think it's a really great tool."
Rewarding Experiences
Despite their concerns about research participation, the study participants think it's a rewarding experience and understand its value, Kuprewicz said, especially for future generations who may be affected by Huntington's disease, an inherited condition. "They're putting a lot on the line in the hopes that it will help their kids or grandkids," Kuprewicz said. "The patients are so grateful to be a part of the study and not be sitting at home worrying about COVID."
"I'm super appreciative to every person that I work with because they're really doing all of the work," she added. "We can't do anything without our participants. The fact that they're willing to keep going is inspiring. The resiliency of our participants is always there, but it's really come out during these COVID times."
"I feel proud of the work my team has done," Jarral said. "I know that we may not be able to find a cure to this chaos but, knowing that we played our part in understanding the pandemic brings me joy and great satisfaction."
Kat Zambon
GUMC Communications