Center for Excellence in Developmental Disabilities Honors Journalist Theresa Vargas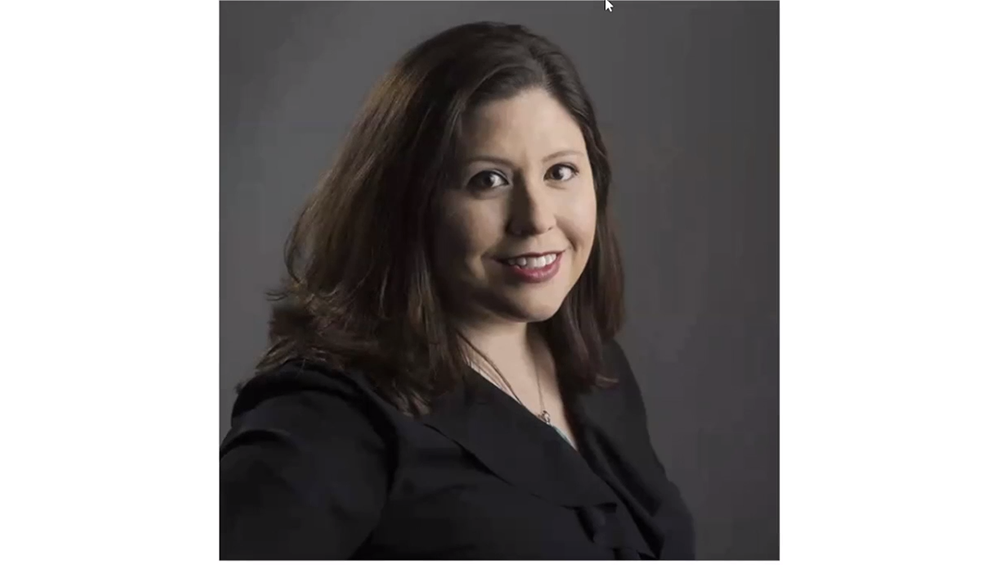 Posted in GUMC Stories | Tagged Georgetown University Center for Child and Human Development, Georgetown University Center for Excellence in Developmental Disabilities, university awards
(January 10, 2021) — Theresa Vargas, a metro columnist with The Washington Post, recently received the Geraldine P. Waldorf Making a Difference Award from the Georgetown University Center for Excellence in Developmental Disabilities (GUCEDD), part of the Georgetown University Center for Child and Human Development (GUCCHD).
"Each of her articles amplified the voices and issues that confront persons with developmental and other disabilities and their families," GUCEDD Director Tawara Goode said about Vargas' work. "Her outstanding journalism serves as a catalyst that elevates the interests and needs of people with developmental disabilities in a platform that maximizes public awareness and understanding."
Since 2015, the award has recognized an individual who has made important contributions to improve the lives of people with intellectual and developmental disabilities in the District of Columbia. The late Geraldine P. Waldorf was "an extraordinary supporter of individuals with disabilities and differences," said Phyllis Magrab, PhD, professor of pediatrics and GUCCHD director. "Through her philanthropy and through her deep integrity, she made a difference," Magrab added, thanking the Waldorf family for continuing to support the GUCCHD.
Celebrated by Disability Rights Advocates
Advocates for people with disabilities celebrated Vargas' work at a virtual award ceremony on December 15. "Theresa Vargas is being recognized for her transformative use of the printed word to reveal people with disabilities as we and those who know us see us, as whole and complete, both as individuals and equals among all," said Bob Williams, policy director of Communication First, an organization that supports individuals with speech-related communication disabilities and conditions.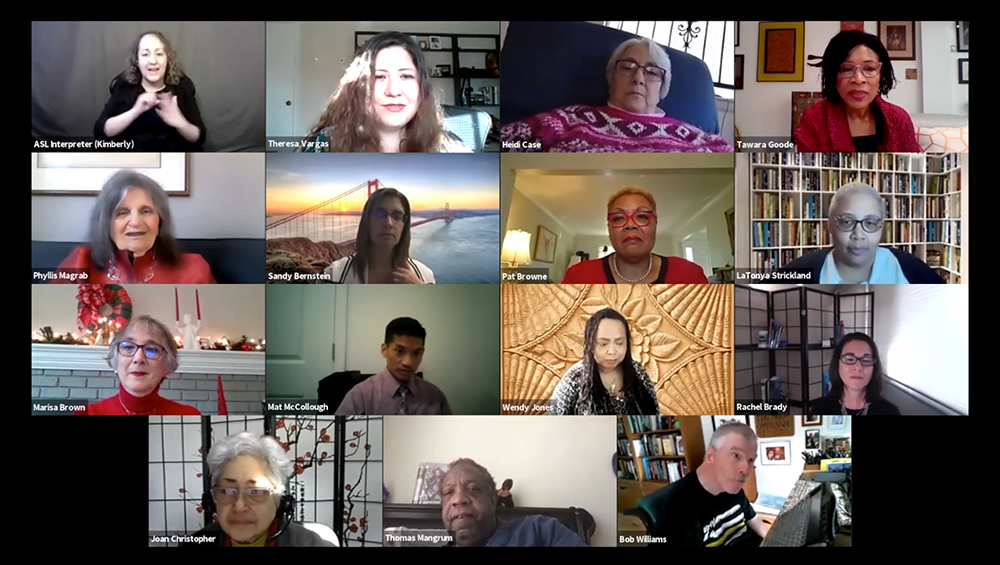 Vargas' reporting has been especially critical during the coronavirus pandemic, highlighting some of the unique challenges faced by people with disabilities and those who provide them with supports and services.
"In the early days of the COVID-19 pandemic, people with intellectual disabilities in the District of Columbia were not being seen by the entities that should have been paying attention to their needs," said parent and advocate Marisa Brown, MSN, RN, who is also the former director of the DC Developmental Disabilities Health Initiative at Georgetown University. "Theresa Vargas was the first journalist in our area, and perhaps the entire country, to write a thorough and highly personalized story of how the COVID-19 pandemic was impacting people with intellectual disabilities in the District of Columbia."
When the pandemic started, direct support professionals (DSPs) for adults with intellectual and developmental disabilities in D.C. struggled to obtain adequate personal protective equipment. Vargas' reporting was game-changing, according to Pat Browne, president and chief executive officer of the National Children's Center.
"My colleagues and I made a way out of no way and were resourceful and creative, making masks out of T-shirts and scrambling to keep our staff and individuals safe," Browne said. "But there was a marked difference in response to our request following the publication of Theresa's article back in the spring. The conversation changed and we were now a part of it."
'People Have Voices'
Vargas spoke about overcoming obstacles to tell the stories of people with disabilities, such as interviewing a person who is deaf and blind over email and text messages, and writing a story about an infant who died from a rare disease using the parents' Facebook posts because they wanted the story to be told but couldn't bring themselves to talk.
"I'm telling you all of this so that you see that on the other side of these columns are real people who opened up their lives to me and patiently walked me through these issues to make sure that I understood them," she said.
"I see my platform as a way to get these stories and voices out there and I don't believe in people being voiceless," Vargas added. "People have voices. It's just a matter of if people are listening to them and are hearing them. And if they're not, then let's figure out a way to do that."
Kat Zambon
GUMC Communications