Addressing an Urgent Need: COVID-19 Research at Georgetown
Posted in GUMC Stories | Tagged 2019 Novel Coronavirus, biomedical research, COVID-19, research innovation
(April 15, 2020) — While the COVID-19 pandemic has presented the medical and scientific community with unrelenting and unparalleled challenges, the unique nature of the virus provides for wide-ranging and potentially impactful areas of scientific exploration and understanding.
To that end, Georgetown University Medical Center provided seed money to 15 teams of investigators to better track the disease and study ways to slow or stop the pandemic, as well as generate ideas for potential therapies or vaccines that could be used against the virus.
"Ultimately, we hope these investigations yield knowledge that will play an important role in the global COVID-19 research endeavor and might also advance areas of scientific expertise beyond virology, such as cancer, heart disease and neurology," says Louis M. Weiner, MD, director of Georgetown Lombardi Comprehensive Cancer Center.
While funding for such research endeavors is always very competitive and especially constrained at this time of economic uncertainty, these research projects mostly required nominal additional funding beyond what the researchers already receive, making very prudent use of limited resources.
"The 15 meritorious projects are grouped into three clusters of scientific expertise, with researchers in each cluster working together while leveraging each laboratory's distinct strengths," says Moshe Levi, MD, interim dean for research at the medical center. Observing stringent social distancing and other measures, there will be an ongoing opportunity for on-campus laboratory work that will be vital to this effort.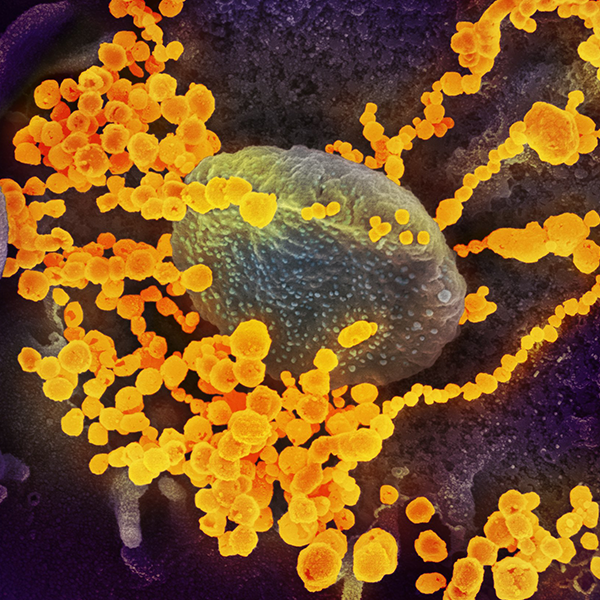 The research areas cover a remarkable breadth and depth of critically important problems related to the Severe Acute Respiratory Syndrome-CoronaVirus-2 (SARS-CoV-2), which is the cause of COVID-19.
In addition, clinical trials testing new therapies for COVID-19 are being planned at Georgetown with the university's clinical partner, MedStar Health.
Elliott Crooke, PhD, professor and chair of biochemistry and senior associate dean of faculty and academic affairs, says Georgetown is nimble enough to shift some focus to COVID-19 research.
"While this pandemic is a true tragedy, it would be even more tragic if we did not employ our full range of expertise to study how to lessen the impact of this outbreak and mitigate or prevent future such outbreaks," concludes Crooke.
COVID-19 Research Projects
Drug Discovery and Development
Research includes tests using high-powered computing to screen a full array of existing drugs to determine which might be effective against COVID-19; innovative lab methods to sustain cells in culture so that SARS-CoV-2 entry in cells can be studied extensively; and investigations into which receptors on the surface of the virus or which pieces of viral RNA might be most amenable to use.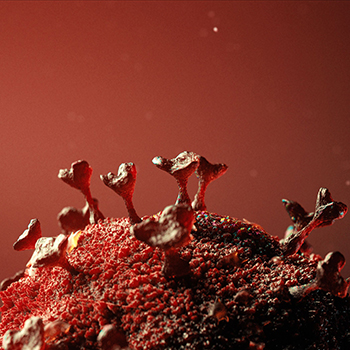 View research project descriptions.
Mechanisms and Pathogenesis
Research includes investigations on the pathways through which viral infections cause massive inflammation and alter the fragile immune systems of immuno-compromised patients and looking at brains from autopsied patients to determine if the virus has replicated in, and damaged brain tissue.
View research project descriptions.
Novel Diagnostics, Integrated Databases and Biomarkers
Research includes developing a simple, highly portable test for both the virus and antibodies against the virus that can be read using a smartphone; analyzing biospecimens to determine profiles that can help identify which patients might develop more severe forms of viral infection; using antibody tests to identify care providers who were previously infected and likely to have some form of immunity; determine if patients getting hydroxychloroquine have a reduced likelihood of developing symptomatic COVID-19 infection; establishing databases of patient information linked to a biorepository; and developing a real-time surveillance tracking system.