Eleventh Annual GUMC Convocation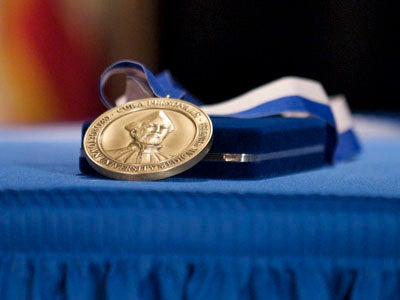 Please Note: This Event Has Passed
See our 2019 Convocation pages with information about this year's event and honorees.
Tuesday, November 13, 2018
On Tuesday, November 13, the Eleventh Annual GUMC Convocation will bring together faculty, students and staff for a unified celebration of academic prowess, recognizing unique and outstanding achievements in research, education and service.
Honoring a leader in Addiction-focused work
Nora Volkow, MD, is the recipient of the 2018 Cura Personalis Award.
Celebrating Achievement
Convocation also celebrates the many achievements of faculty and students across GUMC.