Mocchetti Appointed to DC-CFAR Executive Committee
Posted in Announcements | Tagged faculty honors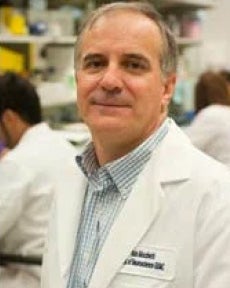 (July 28, 2023) — Italo Mocchetti, PhD, professor of neuroscience, has been appointed to the executive committee of the District of Columbia Center for AIDS Research, or DC-CFAR, as an institutional representative.
Other GUMC executive committee members (returning) include Seble Kassaye, MD, MS, associate professor of medicine, and Marta Catalfamo, PhD, associate professor of microbiology & immunology. Kassaye is director of the Clinical and Population Sciences Core and founder and co-lead of the Women and HIV Special Interest Group. Catalfamo is a member of the Basic Science Core and co-lead of the Aging and Comorbidities Scientific Interest Group.
DC CFAR is a multi-institutional network that supports research aimed at improving health outcomes among persons with HIV and ending the HIV epidemic in Washington, D.C. and beyond through partnership with local government and the community.