2016 Convocation Colloquium
"Building Global Health Capacity at Georgetown: Responsibilities and Priorities"
Thursday, November 17
10:00 – 11:30 a.m.
Research Building Auditorium
Global health has been affirmed as one of our top priority areas through our GUMC engagement process. Given a renewed university focus on global health, this year's morning colloquium will focus on that topic and will include colleagues from other Georgetown campuses to examine contributions to global health not often considered. We are honored to explore this important issue with such an esteemed leader in the field.
The colloquium will include the following speakers: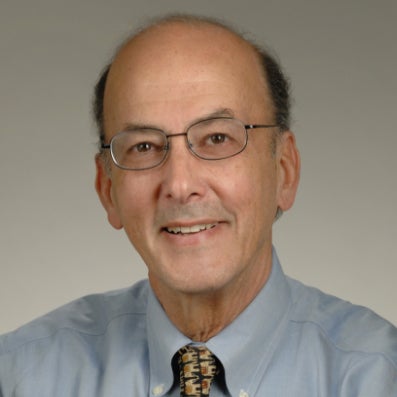 Featured Panelist:
Roger I. Glass, MD, PhD
2016 Cura Personalis Award recipient
Glass was named director of the Fogarty International Center and associate director for international research for the National Institutes of Health in 2006. A member of the National Academy of Medicine, Glass is an award-winning researcher dedicated to the prevention of gastroenteritis who has co-authored more than 600 research papers and chapters. He has maintained field studies in India, Bangladesh, Brazil, Mexico, Israel, Russia, Vietnam, China and elsewhere, and he is fluent and often lectures in five languages. Read more.

Julie E. Fischer, PhD, is co-director of the Center for Global Health Science and Security and associate research professor in the department of microbiology and immunology. Before coming to Georgetown, she co-directed a multidisciplinary team at George Washington University's Milken Institute School of Public Health, leading projects designed to help governments and international agencies understand the resources needed to detect, assess, report and respond to emerging public health events effectively. Fischer earned her PhD in microbiology and immunology from Vanderbilt University and completed post-doctoral training in viral pathogenesis at the University of Washington and Seattle Biomedical Research Institute. Read more. 

Jesse L. Goodman, MD, MPH, is professor of medicine and director of the Center on Medical Product Access, Safety and Stewardship (COMPASS). He is also an attending physician in infectious diseases at Georgetown University, Washington DC Veterans Administration and Walter Reed National Military Medical Centers. Goodman previously served as chief scientist at the FDA where he led the 2009 H1N1 pandemic response and medical countermeasure review. He earned his MD from Albert Einstein College of Medicine and his MPH from the University of Minnesota. Read more.

Lawrence O. Gostin, JD, is an internationally distinguished scholar on global public health. He serves as faculty director at the O'Neill Institute for National and Global Health Law, and holds Georgetown's highest academic rank, "University Professor," conferred by the University president. Gostin is director of the World Health Organization Collaborating Center on Public Health Law & Human Rights and he has served on major WHO committees including the Director-General's advisory committee for reforming the WHO. He served on two global commissions investigating WHO's response to the West Africa Ebola outbreak. In 2016, President Obama appointed Gostin to the National Cancer Advisory Board. Gostin holds international academic professorial appointments at Oxford University, University of Sydney, and the University of the Witwatersrand, Johannesburg, South Africa, and has received numerous awards and honorary degrees. He is JAMA's Global Correspondent. Read more.

James Habyarimana, PhD, is associate professor in public policy at Georgetown University's McCourt School of Public Policy. As a development economist, Habyarimana's interests are education, health policy and political economy with a primary regional focus on Africa. He was previously a non-resident fellow at the Center for Global Development. In addition to Habyarimana's book, "Coethnicity: Diversity and the Dilemmas of Collective Action," his work has been published in PNAS, AIDS, The Lancet, American Economic Journal: Applied Economics, Journal of Public Economics, Journal of Human Resources, American Political Science Review, Journal of International Development and Foreign Affairs. He earned his PhD in economics from Harvard University. Read more.

Emily Mendenhall, PhD, MPH, is a medical anthropologist and assistant professor of global health in the Science, Technology and International Affairs (STIA) program at Georgetown University's Edmund A. Walsh School of Foreign Service. She has served in multiple positions internationally while conducting research in India, South Africa and Kenya. She also served as a visiting research fellow at the Centre for Global Mental Health at London School of Hygiene and Tropical Medicine and conducted research for five years in the Collaborative Research Unit at John H. Stroger Jr. Hospital of Cook County in Chicago. She earned her PhD in anthropology from Northwestern University and an MPH in global health from Rollins School of Public Health at Emory University. Read more.

The colloquium will be moderated by John T. Monahan, JD, senior advisor for global health and engagement to Georgetown University President John DeGioia, senior fellow at the McCourt School of Public Policy and senior scholar at the O'Neill Institute for National and Global Health Law. Monahan also co-chairs the Lancet-Georgetown Commission on Global Health and Law and is a member of the Council on Foreign Relations.