Tina Tan
Posted in Staff Spotlight
April 1, 2022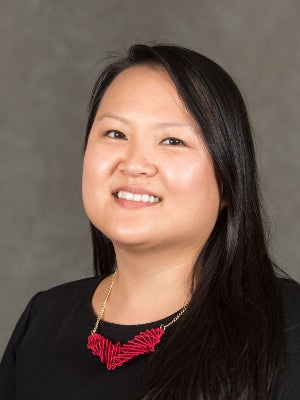 Name

Tina Tan

Title

Research Program Manager, Department of Family Medicine

How long have you worked at GUMC?

13 years

What led you to your position here at GUMC?

I started with Hoya Staffing and worked in a few different departments, including a placement in the Department of Family Medicine. I came back to the department when a permanent position opened in 2008.

In your role, how do you interact with the GUMC community?

I work directly with a principal investigator and a team of project coordinators, research assistants, and undergraduate, graduate and medical students to conduct community- and patient-oriented clinical studies. I also frequently work with other departments that support sponsored research across GUMC, including pre-award, post-award, financial and regulatory activities.

What do you enjoy most about your job?

It's a very dynamic environment. I use my analytical background to problem-solve and connect many moving parts — departments, institutions and processes — that go into managing a research program. I am also fortunate to work with a close-knit and supportive team, and I regularly interact with many great collaborators within and outside GUMC.

What is a skill you have that might surprise people?

Though I grew up and lived in cities my entire life, I spent a decent amount of time backcountry hiking and camping. My perspective on life changed dramatically after I spent a month in the wilderness.

What did you learn about yourself as a professional during the pandemic?

I learned the value of celebrating small wins, especially during these times of uncertainty. Even a small gesture of acknowledgment can help a larger goal seem less daunting.

What do you like to do in your free time?

Before the pandemic, I loved seeing live music and traveling abroad. These days you can find me taking walks with my dog and learning how to play the guitar.

What is your greatest achievement (personal or professional)?

Completing my Master of Science while working full-time, especially after being out of school for over a decade.

What is the best lesson you have learned from working at GUMC?

Oftentimes the best way to learn is through experience.