Staff Spotlight: LaShonda Thomas Butler
Posted in Staff Spotlight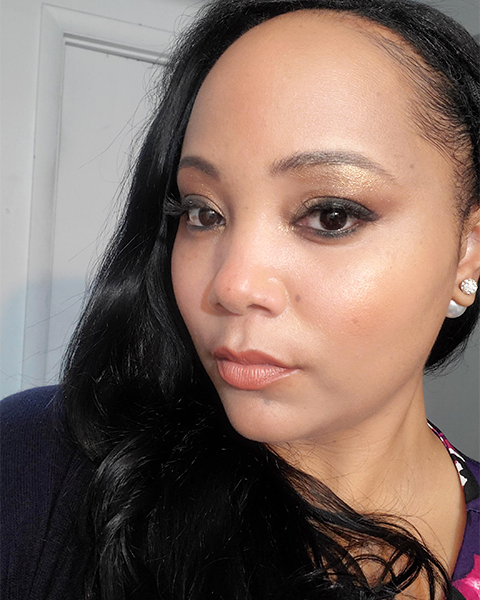 August 13, 2021
Name

LaShonda Thomas Butler

Title

Deputy Director of Operations, Clinical Research

How long have you worked at GUMC?

10 years

What led you to your position here at GUMC?

Actually, I kind of fell into my position at GUMC. In fact, I interviewed for the position, and I didn't know what it was until my boss at the time basically offered me the job on the spot. Although I had several years of experience working in higher education, my professional experience had hardly prepared me for clinical research. There were so many things to learn. So, I jumped right in, eager to learn as much as I could.
In your role, how do you interact with the GUMC community?

My role primarily supports the biomedical graduate research. It is the largest sector within the medical center. My team and I handle all of the purchasing, contracting and procurement needs within our sector.

What do you enjoy most about your job?

I am very much a solution-driven individual. I really like resolving problems. Some problems are harder than others, but the end result gives me personal satisfaction knowing that I was able to help someone.

What is a skill you have that might surprise people?

I guess one skill that I have that might surprise people is that I'm a great performer. I love performing in musicals. I bet you didn't know that one! In fact, I usually perform in a musical almost every year.

What did you learn about yourself as a professional during the pandemic?

Although this has been an unprecedented experience for us all, it's really important to keep up with the meaningful connections we've had pre-pandemic. It's easy to get into a new groove of not seeing colleagues, but a quick Zoom meeting or Google Chat to say hello can mean the world when missing social engagements.

What do you like to do in your free time?

In my free time, I really enjoy going on adventure drives, at least that's what I like to call them. Exploring areas that I never knew existed is a favorite thing and a must-try for anyone willing to explore.

What is your greatest achievement (personal or professional)?

My greatest achievement was my 45-minute uninterrupted presentation of my Master of Science thesis in Organizational Leadership. I got through it and earned my MSOL. Yes indeed, I'm still proud of myself.

What is the best lesson you have learned from working at GUMC?

My colleague Jasmine Rogers said it best, "making meaningful connections" has been a treasure in my growth here at GUMC. It is imperative that we use our connections to build morale, improve quality of work and to just find balance within ourselves.