Natalie Rabner
Posted in Staff Spotlight
September 8, 2023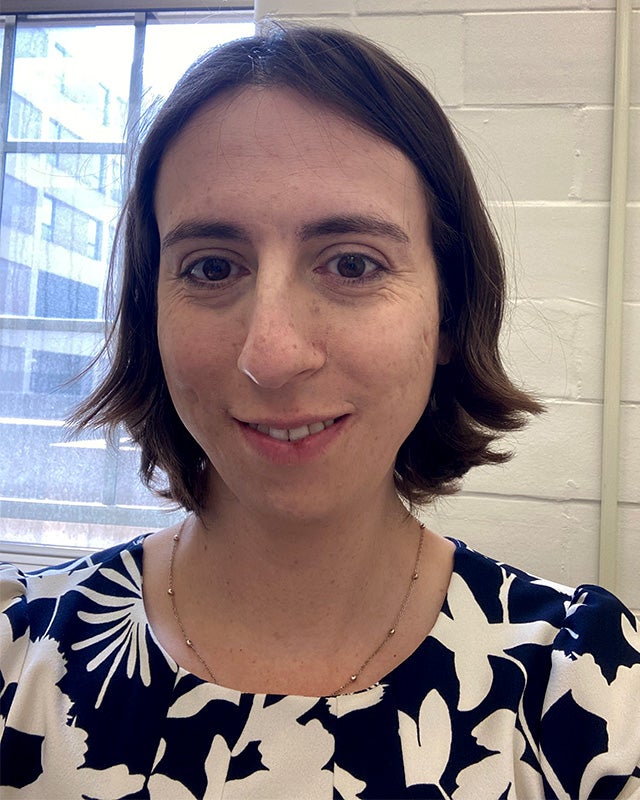 Name

Natalie Rabner

Preferred Pronouns

She, her, hers

Title

Assistant Director of Digital Communications, Biomedical Graduate Education

How long have you worked at Georgetown?

Two years

What led you to your position here at GUMC?

My current position is at the convergence of my personal and professional journeys. I grew up in Montgomery County and studied journalism at UMD, then moved to South Florida, where I worked as a newspaper editor for a couple years before switching to a communications role at Florida International University in Miami. When I decided to come back to the D.C. area, GUMC was one of the first employers I looked at because I knew of Georgetown's reputation for academic rigor and societal impact.

In your role, how do you interact with the GUMC community?

My greatest responsibility is overseeing Biomedical Graduate Education (BGE)-related websites, so I mostly collaborate with program faculty and staff to keep sites up to date. I also get to liaise between BGE and GU Web Services to address technical difficulties. But my favorite way to connect with GUMC faculty, staff and students is to take photos at orientations, poster presentations, commencement galas and other events.

What do you enjoy most about your job?

Supporting the science being done at GUMC, albeit tangentially, makes me proud; I like being a part of this institution that is training health workers and making discoveries that will save lives. I also love the people at GUMC! They're highly competent, respectful, and motivated in their work.

What is a skill you have that might surprise people?

I've been playing the violin on and off for 20 years — mostly rock, pop and folk these days!

What did you learn about yourself as a professional during the pandemic?

Being separated from my co-workers made me realize that my work was more collaborative than I'd thought, and that I enjoy working around others and bouncing ideas off one another.

What do you like to do in your free time?

I'm involved in mutual aid activities around the city, helping unhoused people, queer folks and others in need. I also enjoy playing tennis and camping with friends.

What is your greatest achievement (personal or professional)?

Completing an online master's degree and then job hunting and moving in the span of half a year, all during the pandemic. I don't want to go through that again, but I'm glad to know I can do it!

What is the best lesson you have learned from working at GUMC?

I really appreciate the culture of caring here. I can see it in the university's COVID response, in the way employees work together, and in students' experiences and connections to the GUMC community. It's made me more aware of how teams work and how I can contribute to ours as a supportive administrator.