Kerri-Ann Gordon
Posted in Staff Spotlight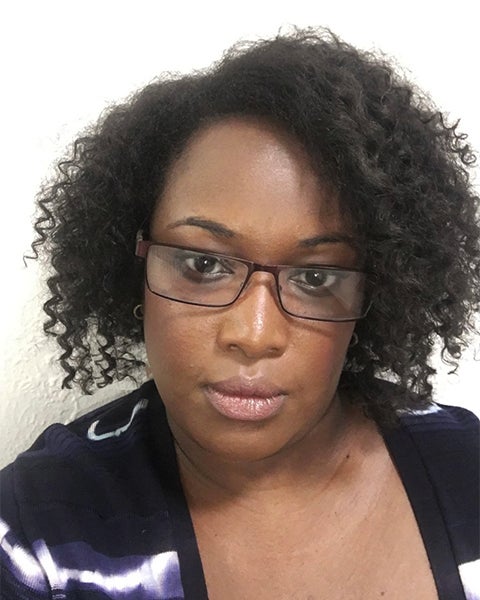 September 9, 2021
Name

Kerri-Ann Gordon

Title

Senior Resources & Acquisitions Specialist

How long have you worked at GUMC?

19 years

What led you to your position here at GUMC?

I knew very little about academic libraries when I applied. It's been interesting watching the evolution of DML over the years I've been working there.

In your role, how do you interact with the GUMC community?

A large part of my role is maintaining and updating our library collection, and because the library's collection is mostly electronic, we were able to continue to fully support our SOM students, faculty and staff during the pandemic.

What do you enjoy most about your job?

Collaboration. Everyone at Dahlgren shares the same dedication to supporting students, staff and faculty and to do that we work with different people and departments to make these efforts successful.

What is a skill you have that might surprise people?

Objectivity. It's not the easiest thing to not judge based on emotion. I'm still working on it.

What did you learn about yourself as a professional during the pandemic?

To think creatively, and find a new approach to issues, and to have patience with myself if things don't go the way I want them to.

What do you like to do in your free time?

Baking, reading and doing nail art.

What is your greatest achievement (personal or professional)?

I received The Mid-Atlantic Chapter of the Medical Library Association Award for Outstanding Health Sciences Library Paraprofessional, which is a first in Dahlgren's history and a fun experience for me.

What is the best lesson you have learned from working at GUMC?

Never stop learning. I think the more knowledge you have the more comfortable you'll feel in your role.