James Granlund Jr.
Posted in Staff Spotlight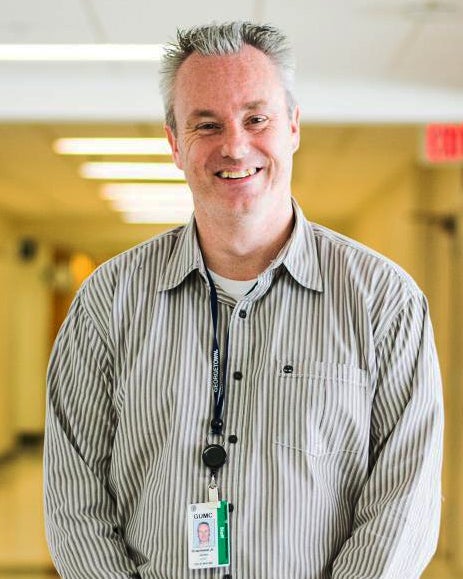 October 7, 2021
Name

James Granlund Jr.

Title

Director of Facilities Management/Operations

How long have you worked at GUMC?

7 years

What led you to your position here at GUMC?

I wanted to be a part of a team, and this was a great opportunity to do that.

In your role, how do you interact with the GUMC community?

I believe we are the first responders. We assist the GUMC community with space needs, lab equipment issues and upkeep, and are available to assist whenever we can to allow everyone did get their jobs done.

What do you enjoy most about your job?

I love working with the people, as I am a people person.

What is a skill you have that might surprise people?

I was a combat medic with the Navy.

What did you learn about yourself as a professional during the pandemic?

That you can do more with less. During that time my team and I were still always here to assist and help where we could, and we made a difference.

What do you like to do in your free time?

I really enjoy watching baseball and going to different restaurants.

What is your greatest achievement (personal or professional)?

My greatest achievements would be saving lives as a medic and being a good father.

What is the best lesson you have learned from working at GUMC?

Teamwork. In my team I trust!