The Ebola Crisis: Subject Experts for Media Interviews
Posted in News Release
WASHINGTON – Georgetown University Medical Center (GUMC) professors offer expertise for journalists seeking interviews in a variety of subjects related to the 2014 Ebola crisis in West Africa. Topics include infectious disease control and treatment, vaccine development, clinical trials, ethics of human subjects in clinical studies, global public health, cultural compentency in the delivery of education and treatment/prevention, the role of governmental and non-governmental organizations, and advantages and limits of health laws. To arrange an interview with any GUMC faculty member, please contact Karen Teber at km463@georgetown.edu.
Daniel R. Lucey MD, MPH, is adjunct professor in the department of microbiology and immunology at Georgetown University Medical Center, and a senior scholar at the O'Neill Institute for National and Global Health Law at Georgetown University Law Center.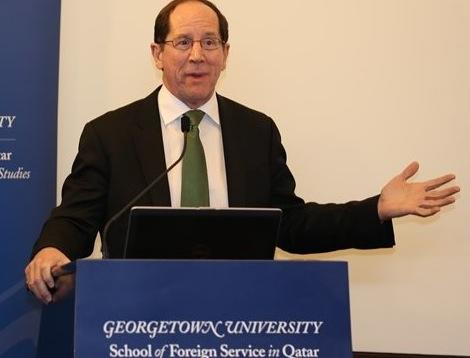 During the 2014 Ebola outbreak in West Africa, Lucey worked in Sierra Leone (August) and Liberia (October and November) treating patients and training health care providers on the proper use of (personal protective equipment). 
A physician trained in infectious diseases and public health, Lucey has taught for 11 years at Georgetown on global emerging infectious diseases. He completed his infectious disease training and MPH at Harvard University prior to working in the U.S. Public Health Service at the National Institutes of Health.
Lucey's work involving global emerging viral diseases began in the early 1980s with AIDS. Since then, his work has involved the MERS outbreak in the Middle East and North Africa, SARS in Hong Kong and Toronto, and the H5N1 avian flu in Egypt and Indonesia.
Jesse Goodman, MD, MPH, is director of the Center on Medical Product Access, Safety and Stewardship (COMPASS) and professor of medicine at Georgetown University Medical Center. A member of the Institute of Medicine, Goodman is trained in infectious diseases and public health. He is the former U.S. Food and Drug Administration Chief Scientist. Prior to his service with the FDA, Goodman was chief of infectious diseases at the University of Minnesota. 
Goodman now serves on the World Health Organization's Strategic Advisory Group of Experts (SAGE) Working Group on Ebola Vaccines and Vaccination.  He has worked extensively on emerging infectious diseases at the FDA, with the U.S. Department of Health and Human Services and has served as an advisor to the World Health Organization and other organizations on medical countermeasures and vaccines. He is an active infectious diseases clinician at the VA Medical Center in Washington, D.C., Walter Reed National Military Medical Center and MedStar Georgetown University Hospital.
Kevin Donovan, MD, MA, is director of the Pellegrino Center for Clinical Bioethics at Georgetown University Medical Center and professor of pediatrics.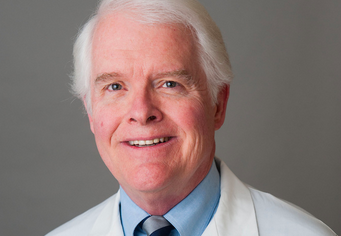 Donovan has published articles on both pediatrics and bioethics, and has spoken extensively on both subjects at the local, national and international level.  He provides critical reflection on the ethical questions and challenges that arise in biomedical research and the delivery of health care.
During the West Africa Ebola outbreak in 2014, Donovan has addressed the ethical concerns of human subject testing for drug and vaccine studies and the management of limited resources.
Tawara D. Goode, MA, is director of the National Center for Cultural Competence in the Center for Child and Human Development at Georgetown University Medical Center.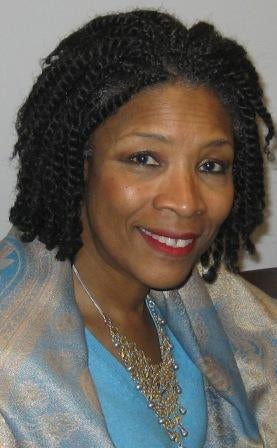 She is a nationally and internationally recognized thought leader on cultural and linguistic competency in health and health care and can address general issues related to the cultural implications of the Ebola crisis.
The cultural beliefs and practices among the diverse populations in the affected countries of Liberia, Sierra Leone and Guinea influence how people understand the virus, its causes, what will stop its transmission, reliance on traditional or indigenous healers, and acceptance of Western medicine. 
Other considerations in addressing the Ebola epidemic include the role of culture in how prevention and risk reduction messages are created and disseminated, and who are the credible voices that are trusted to deliver such messages within villages, towns, and cities. Also key is exploring ways to adapt extant interventions to the socio-cultural contexts of the affected countries including the use of  "cultural brokering" –  a health care intervention that uses cultural and health science knowledge and skills to bridge cultural divides and promote optimum health and well-being.
John Kraemer, JD, MPH, is an assistant professor in Georgetown University's Department of Health Systems Administration at Georgetown University's School of Nursing & Health Studies, a scholar at the university's O'Neill Institute for National and Global Health Law and a professor in Georgetown's African Studies Program.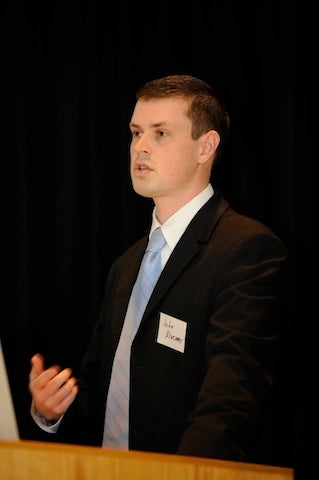 Trained in both public health and the law, his work focuses on the improvement of public health policy through evidence-based and normative approaches, including women's and children's health in sub-Saharan Africa, road safety for vulnerable road users, and American public health law. He also conducts scholarship on public health law and ethics, with a particular focus on the ethical and legal limits of governmental action to address health concerns.
At Georgetown, Kraemer teaches a comparative course on social and political dimensions of the HIV/AIDS response in the US and sub-Saharan Africa and a course on the intersection of democracy, rights, and health. 
During the 2014 Ebola outreach, Kraemer has written about the delayed world response to the crisis and the impact on global health security.
Jesse Bump, PhD, MPH, is an assistant professor in the department of international health at Georgetown University's School of Nursing & Health Studies.
Bump is a scholar in the history of medicine and has combined historical research with operational experience in modern international public health.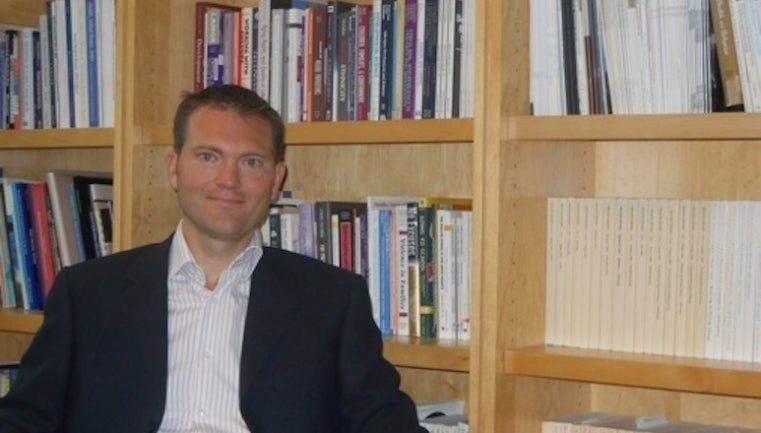 He has consulted for the World Health Organization and other important entities in global health.  During the 2014 Ebola outbreak in West Africa, bump has lectured on the historical and political dimensions of Ebola crisis.