Georgetown's Elissa L. Newport Selected to Receive 2015 Franklin Institute Award
Posted in News Release
WASHINGTON (Nov. 3, 2014) — The Franklin Institute in Philadelphia announced today that Georgetown University Medical Center's Elissa L. Newport, PhD, is one of nine people to receive a 2015 Franklin Institute Award. Newport's award is for her contributions to understanding the nature of human language. The recipients join an extraordinary list of great men and women who have significantly improved our world with their pioneering discoveries and innovations," the Institute said today in announcing the awardees. Previous laureates include Thomas Edison, Marie Curie, Nikola Tesla, Stephen Hawking, Jacques Cousteau, Jane Goodall and Bill Gates.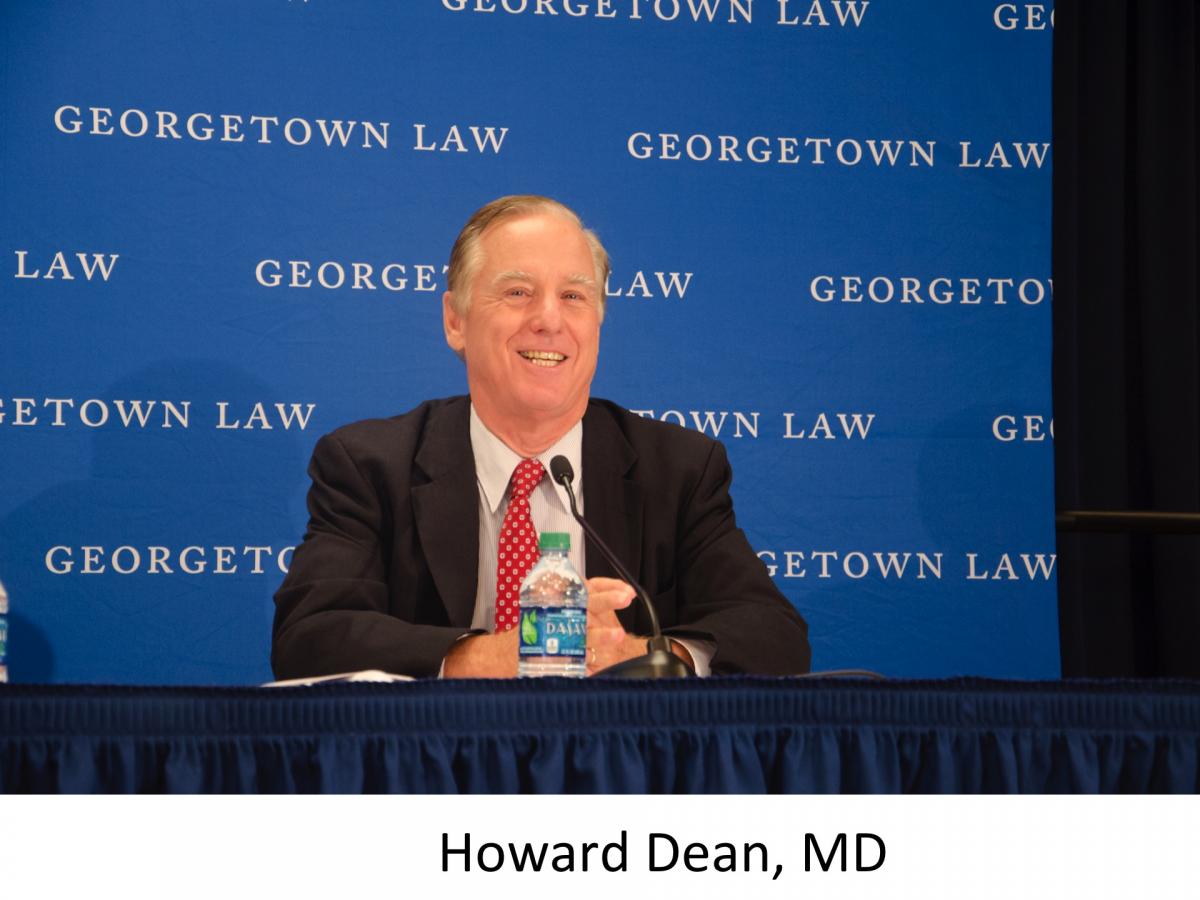 Newport, a professor of neurology and director of the Georgetown University/MedStar National Rehabilitation Network Center for Brain Plasticity and Recovery, has devoted her career to studying human language acquisition. She is cited as creator of a leading approach to understanding computational mechanisms of language acquisition and has provided some of the seminal evidence about differences between children and adults in their ability to learn languages.
Newport will receive the Benjamin Franklin Medal In Computer And Cognitive Science "for her contributions to understanding the nature of human language, including the acquisition of spoken and visual language in both typically developing children and those developing in atypical environments; to characterizing critical periods for language learning; and to improving methods for language recovery after damage to the brain," the citation reads.
"The Franklin Institute awards have a long and distinguished history," says Newport. "I am thrilled to receive the Benjamin Franklin Medal and honored to be chosen as its recipient."
As director of the Center for Brain Plasticity and Recovery, Newport has expanded her research to include the study of stroke and differences in recovery between children and adults — with children's capacity for recovery a potential model for enhancing neuroplasticity in adults.          
"These are some of the greatest minds and most influential pioneers of our time who come to Philadelphia to receive this honor and inspire us all," says Larry Dubinski, The Franklin Institute President and CEO. "They are the Franklins of today, and through their remarkable contributions, there is no question that they will inspire the Franklins of tomorrow."
Newport is a member of the National Academy of Sciences. Her work has been funded continuously by the National Institutes of Health — which honored her with the Claude Pepper Award of Excellence — and the National Science Foundation, among other organizations and foundations. She is a fellow in the American Academy of Arts & Sciences, American Philosophical Society, and the American Association for the Advancement of Science.
Newport will receive her medal at a ceremony on April 23, 2015, in Philadelphia. Bob Schieffer, moderator of CBS's Face the Nation, will serve as ceremony host.
Founded in honor of America's first scientist, Benjamin Franklin, The Franklin Institute is one of America's oldest and premier centers of science education and development in the country.
About Georgetown University Medical Center
Georgetown University Medical Center is an internationally recognized academic medical center with a three-part mission of research, teaching and patient care (through MedStar Health). GUMC's mission is carried out with a strong emphasis on public service and a dedication to the Catholic, Jesuit principle of cura personalis — or "care of the whole person." The Medical Center includes the School of Medicine and the School of Nursing & Health Studies, both nationally ranked; Georgetown Lombardi Comprehensive Cancer Center, designated as a comprehensive cancer center by the National Cancer Institute; and the Biomedical Graduate Research Organization (BGRO), which accounts for the majority of externally funded research at GUMC including a Clinical Translation and Science Award from the National Institutes of Health. 
###