Georgetown Medical Experts Available During 2018 Winter Olympics
Posted in News Release | Tagged Olympics
WASHINGTON (February 6, 2018) -– Georgetown University Medical Center physicians and researchers are available to answer questions about medical topics related to athletes competing in the 2018 Winter Olympic.
Areas of expertise include: norovirus, performance anxiety, competitive stress, orthopedic injuries, cardiac performance, sports-related eating disorders and water intoxication during endurance sports.
To arrange an interview, please contact Karen Teber at km463@georgetown.edu.
Georgetown has a broadcast studio on campus. Booking information can be found here (new window).

Family medicine physician Ranit Mishori, MD, MHS, professor of family medicine at Georgetown University School of Medicine, is available to comment on the impact of norovirus, its symptoms, and how to prevent its spread. Mishori practices full-spectrum family medicine, including obstetrics, in both inpatient and outpatient settings. Her areas of interest and expertise include prevention, evidence-based medicine, health and human rights, refugee health, health disparities, global health education, public health, and health communications.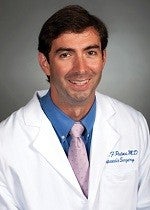 Orthopedic surgeon Wiliam Postma, MD, specializes in sports medicine with an emphasis on knee ligamentous reconstruction, shoulder arthroscopy and hip arthroscopy. Postma is an assistant professor of orthopedics at Georgetown University School of Medicine and serves as associate orthopedic surgeon for Georgetown University athletics.
Cardiologist Allen J. Taylor, MD, can address fitness and cardiac performance, including adaptations to various forms of exercise. In addition, he can explain forms of heart disease that may or may not pose risk to athletic performance. His reminder is you don't have to be an Olympian to gain the benefits of exercise, but the Olympics are a great opportunity to extol the virtues of exercise and fitness. Taylor is a professor of medicine at Georgetown University School of Medicine and chief of cardiology at MedStar Georgetown University Hospital.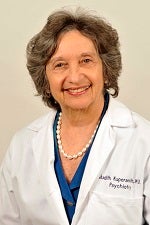 Psychiatrist Judith R.F. Kupersmith, MD, has devoted her 40-year career to helping performers and athletes triumph over the stresses, trials and tribulations that can accompany performances and competitions. Kupersmith says barriers that may seem trivial to non-performers can interfere tremendously with a performance or competition. Performance-related obstacles include paralyzing anxiety, eating disorders or career-ending injuries. Kupersmith is professor of clinical psychiatry at Georgetown University School of Medicine.
Endocrinologist Joseph Verbalis, MD, is an expert on exercise-associated hyponatremia (EAH), or water intoxication, which can cause death during endurance events. Verbalis is part of an expert group charged with understanding the biological basis of EAH to reduce athletes' risk of overhydration. He can address general issues of hydration and fluid and electrolyte balance in athletes. Verbalis is chief of endocrinology and metabolism in the department of medicine at Georgetown University School of Medicine, and directs the Georgetown-Howard Universities Center for Clinical and Translational Science.
About Georgetown University Medical Center Georgetown University Medical Center (GUMC) is an internationally recognized academic medical center with a three-part mission of research, teaching and patient care (through MedStar Health). GUMC's mission is carried out with a strong emphasis on public service and a dedication to the Catholic, Jesuit principle of cura personalis — or "care of the whole person." The Medical Center includes the School of Medicine and the School of Nursing & Health Studies, both nationally ranked; Georgetown Lombardi Comprehensive Cancer Center, designated as a comprehensive cancer center by the National Cancer Institute; and the Biomedical Graduate Research Organization, which accounts for the majority of externally funded research at GUMC including a Clinical and Translational Science Award from the National Institutes of Health. Connect with GUMC on Facebook (new window) (Facebook.com/GUMCUpdate), Twitter (new window) (@gumedcenter) and Instagram (new window) (@gumedcenter).