Georgetown University Formally Launches Global Health Institute; Dr. Deus Bazira Appointed Inaugural Director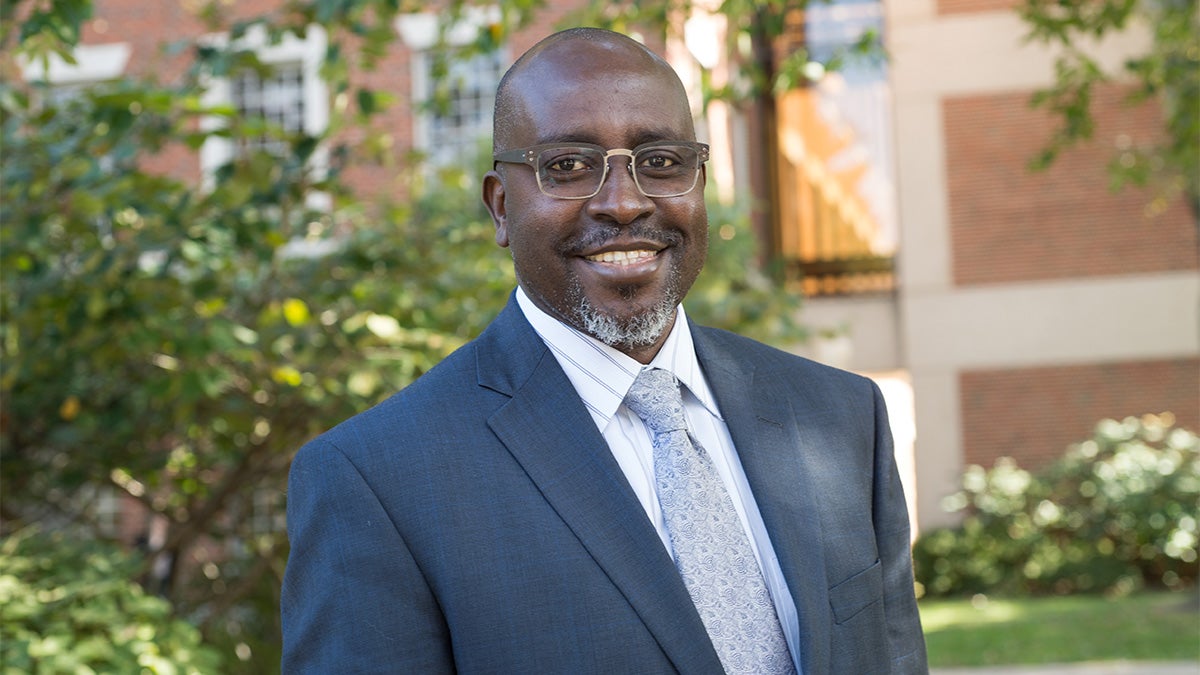 Posted in News Release | Tagged Center for Global Health Practice and Impact, global health, Global Health Institute

WASHINGTON (March 27, 2023) — Georgetown University today formally announced the Georgetown Global Health Institute (GHI) and the new appointment of its inaugural director, Deus Bazira, DrPH, MPH, MBA, BPharm.
"As a university-wide institute, the GHI will deepen the context for our faculty to work together across campuses and disciplines — bringing together many fields, from health, medicine and science to policy, law, ethics and international affairs," said Georgetown President John J. DeGioia. "It will foster collaboration, encourage and expand opportunities for research, and host dialogues that will convene leaders, scholars, practitioners, and community members around urgent global health topics, and it will connect with related efforts focused on issues from health equity to climate and sustainability. We are grateful to have the leadership, expertise and experience of one of our world's leading global health scholars."
For more than 25 years, Bazira has worked to integrate scholarship with technical assistance and capacity-building for communities in emerging economies by bringing in-depth, field-level practical experience in building partnerships.
DeGioia said Bazira "has demonstrated a deep commitment to collaboration, an ambitious vision for how Georgetown can contribute to global health, and a deep understanding of the values that guide our mission."
"The GHI aims to be the platform that brings together the entire Georgetown global health ecosystem under one umbrella so we can have a full appreciation for what faculty, researchers, students and staff are doing in global health," Bazira said.
Bazira joined Georgetown in 2019 to establish Georgetown's Center for Global Health Practice and Impact (CGHPI) and will continue to lead the center. CGHPI works in seven countries, with nearly 500 colleagues supporting global health work related to infectious and non-infectious diseases, implementation and data science, and broader health systems strengthening with funding from U.S. federal agencies, private philanthropic foundations and industry.
Born in Uganda, Bazira grew up at the height of the HIV/AIDS epidemic in an environment where access to health care was a privilege — an experience, he says, that shaped his ultimate goal: strengthening the resiliency of health systems that are self-sustaining and ensuring equitable access for all to optimize individual and population health outcomes. His professional journey led him from Uganda to South Africa and then to Maryland before he settled in Washington, DC. Bazira is an associate professor of medicine in the Georgetown University School of Medicine
"Building and strengthening the global health community at Georgetown, and creating a platform that allows us to collaborate as an institution, will help elevate and amplify our work," Bazira says. "We will also be better positioned to undertake interdisciplinary work, to take advantage of opportunities that a faculty member, center, department or even a school wouldn't be able to do on its own."