Georgetown Study Investigates Memory Improvement Through Nicotine Dosing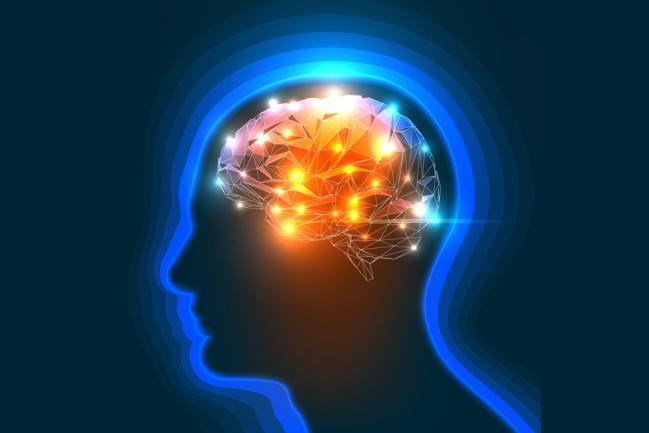 Posted in News Release | Tagged biomedical research, brain, neuroscience
MEDIA CONTACT
Karen Teber
km463@georgetown.edu
WASHINGTON (August 8, 2018) — Can nicotine slow or stop memory loss in people experiencing mild memory problems, or mild cognitive impairment (MCI)? A new study being conducted at Georgetown University Medical Center aims to find out.
Recent studies have suggested that one of the causes of memory disorders may be a reduction in a particular chemical substance in the brain. This chemical substance, known as acetylcholine, is thought to act on certain brain cells in a specific way, helping us to remember and use memories as well as affecting our mood.
In people with MCI (and Alzheimer's disease), the level of acetylcholine may be changed, and this may impair brain functioning. Preliminary studies have suggested that shorter-term administration of nicotine appears to improve memory in patients with mild memory loss and early Alzheimer's disease (AD). It has been known for years that nicotine imitates many of the actions of acetylcholine.
To expand on this finding, a clinical trial led by Georgetown's principal investigator, R. Scott Turner, MD, PhD, will explore whether nicotine may act to improve memory loss symptoms over the longer term and whether it may help to delay the progression of memory loss symptoms.
"We are increasingly able to detect those at risk for future Alzheimer's disease in order to perhaps slow or stop their progression to dementia," says Turner. "About 10 to 15 percent of those diagnosed with mild cognitive impairment (MCI) will advance to dementia each year, most commonly due to Alzheimer's disease — with a total risk of greater than 50 percent after five years. This new study is seeking volunteers with MCI to test whether treatment with a daily nicotine skin patch can slow or stop further cognitive decline."
This phase 2 randomized clinical trial is being conducted at approximately 30 to 40 clinical trial sites across the United States and will enroll 300 participants. Participants will wear a skin patch, containing either nicotine or placebo, for approximately 16 hours per day for two years.
Half of the participants will receive transdermal nicotine (nicotine by skin patch) called a "nicotine patch" with a dose of 7 mg per day increasing to 21 mg per day. The other half (the control group) will receive an identical patch that does not contain an active dose of nicotine, called a "placebo patch." The placebo patch contains a small amount of nicotine that cannot pass into the skin or be absorbed by the body.
Given that this is a randomized trial, neither the investigator nor the participant will know which group they are in.
During the first visit, participants will undergo standard physical and cognitive testing with the addition of an electrocardiogram (ECG). They will also be given a memory and thinking skills test that will be written as well as administered on an electronic device.
Some side effects could include sleepiness, diarrhea, stomachache, muscle pain or joint pain (reported by 3 to 9 percent of patients using the nicotine patch) and reddening or irritation of the skin where the patch is applied (reported by 17 percent of patients using the patch).
"Since we don't know all the possible risks and benefits as yet of nicotine patch treatment in individuals with MCI, we advise against taking the drug for this purpose outside of the study," says Turner.
Study participants must be between the ages of 55 and 90 and have a study partner who can accompany them to all appointments.
Full study criteria are available at ClinicalTrials.gov.
To learn more about this or other clinical trials, please contact Carolyn Ward, program coordinator of the Memory Disorders Program, at 202-784-6671 or cw2@georgetown.edu.
The study is sponsored by the National Institute on Aging and is being conducted by the Alzheimer's Therapeutic Research Institute (ATRI) with Vanderbilt University through a grant from the National Institute on Aging (NIA). Turner conducts additional clinical research supported by funding to Georgetown University from Lilly, Biogen, Merck, Acadia, and Toyama as well as the National Institutes of Health and Department of Defense.
About Georgetown University Medical Center (new window)
Georgetown University Medical Center (GUMC) is an internationally recognized academic medical center with a three-part mission of research, teaching and patient care (through MedStar Health). GUMC's mission is carried out with a strong emphasis on public service and a dedication to the Catholic, Jesuit principle of cura personalis — or "care of the whole person." The Medical Center includes the School of Medicine and the School of Nursing & Health Studies, both nationally ranked; Georgetown Lombardi Comprehensive Cancer Center, designated as a comprehensive cancer center by the National Cancer Institute; and the Biomedical Graduate Research Organization, which accounts for the majority of externally funded research at GUMC including a Clinical and Translational Science Award from the National Institutes of Health. Connect with GUMC on Facebook (new window) (Facebook.com/GUMCUpdate (new window)) and Twitter (new window) (@gumedcenter (new window)). Connect with Georgetown University School of Medicine on Facebook (new window) (Facebook.com/somgeorgetown (new window)), Twitter (new window) (@gumedicine (new window)) and Instagram (new window) (@GeorgetownMedicine (new window)).