Public Health Physicians: Four Measures Needed to Ensure Public Trust, Safety in COVID-19 Vaccine Development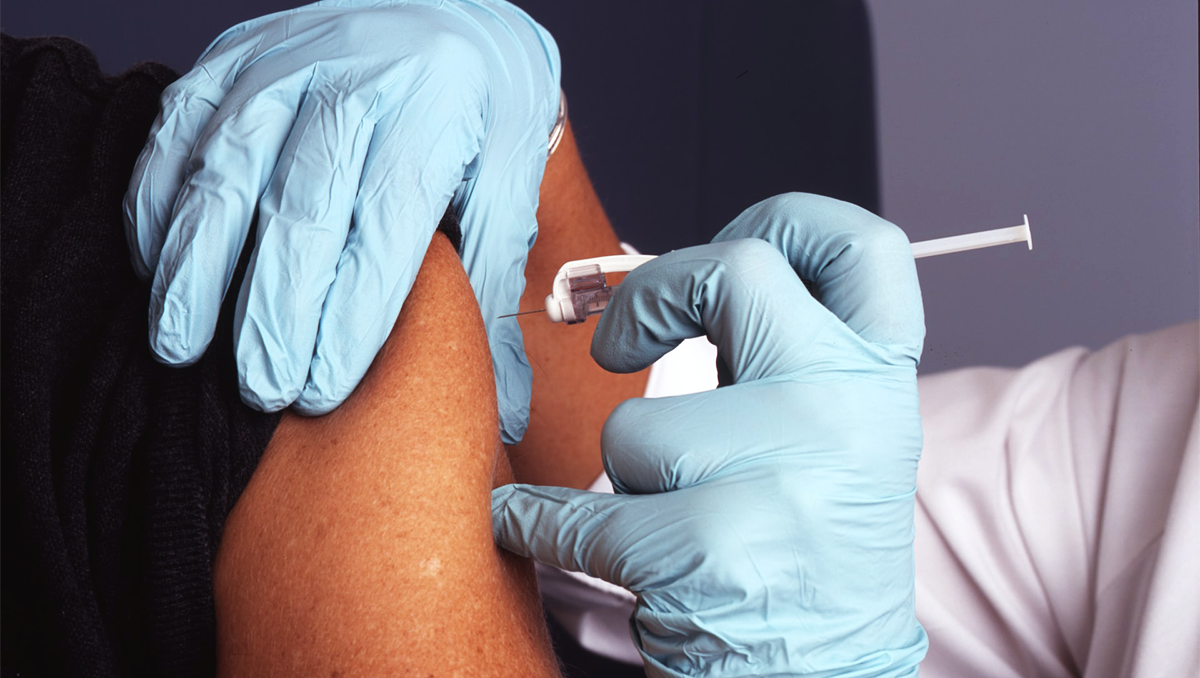 Posted in News Release | Tagged 2019 Novel Coronavirus, COVID-19, global health, public health, vaccine development
WASHINGTON (July 6, 2020) — Public health experts are outlining four key safeguards necessary during the development of a COVID-19 vaccine that will ensure the public can trust that an approved vaccine is safe and effective.
Writing in JAMA, the trio say that while vaccine development is moving at unprecedented speed, a growing movement of skeptics is already raising doubts, thereby highlighting the need for robust measures to ensure the vaccines under development are safe and effective prior to widespread use, and transparent communication about the decision-making process.
The authors of the "Viewpoint" published today are Nicole Lurie, MD, MSPH, strategic advisor to the CEO of the Coalition for Epidemic Preparedness Innovations and former Assistant Secretary for Preparedness and Response at the U.S. Department of Health and Human Services (HHS); Joshua M. Sharfstein, MD, Vice Dean for Public Health Practice and Community Engagement at Johns Hopkins Bloomberg School of Public Health and former Principal Deputy Commissioner of the Food and Drug Administration (FDA) ; and Jesse L. Goodman MD, MPH, professor of medicine and infectious diseases at Georgetown University Medical Center and director of its Center for Medical Product Access, Safety and Stewardship and former Chief Scientist of the Food and Drug Administration (FDA).
The best response to address concerns "is a transparent and rigorous approach" for the 200 vaccines that are being developed. "For this effort to be successful, it is critical the independence of the [FDA] be respected, standards maintained, and politicians kept from pronouncements that create the appearance of interference such as engendered by the emergency use authorization of antimalarial drugs to treat COVID-19."
Lurie, Sharfstein and Goodman detail four safeguards required as COVID-19 vaccines are developed:
Strong evidence of effectiveness, including in key at risk populations;
Strong evidence of safety based on large clinical studies, also including key populations;
Informed consent for any vaccine use prior to FDA approval, including under any emergency use authorization (EUA); and
Comprehensive and active safety monitoring systems capable of detecting and analyzing potential safety signals from millions of doses as the vaccines are rolled out.
Strong Evidence of Effectiveness
"Currently, the best way to prove effectiveness is through large clinical trials that compare outcomes of vaccinated with unvaccinated individuals," the authors write. "FDA should now begin explaining these studies to the public, along with the standards that will be applied to determine effectiveness."
The authors also point out that it is critical to also study a vaccine's effectiveness in older adults and individuals with chronic illness, populations at high risk for serious illness and death.
Strong Evidence of Safety
The authors point out that even though we're in the midst of a deadly pandemic, time should be taken to confirm the vaccine is extremely safe.
"FDA should explain how the agency will require and carefully analyze these trials for safety signals before permitting broader use of a COVID-19 vaccine," write Lurie, Sharfstein and Goodman. They add that after initial safety studies are concluded, vaccines should also be studied in pregnant women and children.
Informed Consent for Any Vaccine Use Prior to FDA Approval
During the deadly pandemic, as vaccines make their way through rigorous studies, FDA has options for making an unapproved COVID-19 vaccine candidate available to people prior to approval, including through an Emergency Use Authorization, or EUA.
"If a vaccine used under EUA were to encounter safety problems, be ineffective, or be perceived as experimentation without consent…trust in all vaccines may be compromised" the authors write, adding that requiring informed consent could help ensure those who receive a vaccine understand it is not yet approved and what is and isn't know about its safety and effectiveness.
In addition to informed consent, the authors suggest use of any unapproved vaccine should be focused on those at high risk of infection or severe outcomes, for example health care and other essential workers, nursing home residents and others in congregate settings, older adults and those with chronic medical conditions.
Safety Monitoring Systems
Some rare but serious adverse events may not be detected even during large clinical trials. To ensure that possible safety signals are rapidly detected and analyzed, Lurie, Sharfstein and Goodman recommend that "extensive near real time monitoring will be critical during the roll out of COVID-19 vaccines." In addition, because vaccines will be administered widely in a short time, events that raise concerns will occur, even coincidentally. Being able to quickly determine whether such events are related to a vaccine or not will be crucial. "Communication in advance about this possibility and how FDA will respond can enhance public understanding of the value of monitoring and oversight."
---
To arrange an interview with one of the authors, please contact Karen Teber at km463@georgetown.edu.