School of Medicine Commencement Speaker to Reflect on Gratitude and Giving Back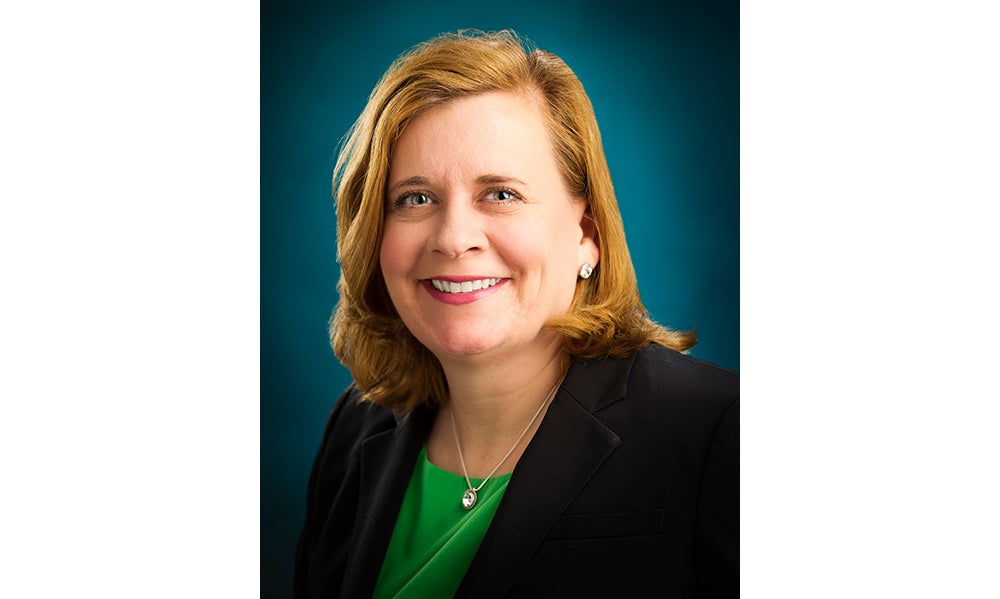 Posted in GUMC Stories | Tagged School of Medicine, SOM Commencement 2019
(May 3, 2019) — Over the last three decades since serving as a resident and chief resident in internal medicine at Georgetown, Susan Hingle, MD, has held a variety of roles at Southern Illinois University (SIU) School of Medicine and at the American College of Physicians (ACP). In addition to her journey after Georgetown, Hingle will speak about the importance of reflection, gratitude and giving back at the Georgetown University School of Medicine Class of 2019 commencement ceremony.

"I grew up in a small town in Illinois and was never expecting to go to Georgetown, let alone be asked to come back and give a commencement address," said Hingle, a professor of medicine and associate dean for human and organizational potential at SIU School of Medicine. "To me, this truly is an unexpected privilege and honor, and I'm incredibly humbled by it. And a little bit freaked out."

When Hingle came to Georgetown for her residency interview in 1992, she mentioned that she had another meeting in town, recalled Stephen Ray Mitchell, MD, MBA, dean for medical education at the School of Medicine. "Modestly, she did not share that she was meeting with U.S. Health and Human Services Secretary Louis Sullivan to receive the Sullivan award for starting a women's free clinic at St. Basil's Church in Chicago," he said.

Mitchell praised Hingle for her service with ACP as governor for the state of Illinois and the youngest chair of the board of governors, and for becoming one of the youngest ACP fellows recognized with a mastership of the college, given to a select group of members.

"She has never stopped leading, as a resident, chief resident and subsequently as a faculty member at Southern Illinois University," Mitchell said. "Her work for the advancement of women has been visionary and sustained."

'A Huge Career Changer'

After earning her undergraduate degree from Miami University and her medical degree from Rush Medical College, Hingle came to Georgetown for her residency in internal medicine in 1993. During that time, a conversation with Mitchell inspired her to modify her career plans.

"I did some volunteer work at a free clinic and was talking with him about my frustrations with the care that we were able to provide and the differential resources that they had compared to patients who had good health insurance, and that I felt like I couldn't do anything to change it," she said. "He said, 'Yes, you can. What makes you think that you can't have an impact? You can get involved in advocacy efforts just like anybody else.' "

Policymakers often want to hear from medical students, residents and early career physicians, Mitchell said, encouraging Hingle to get involved in the ACP. "That was a huge career changer for me," she said. "That's not really where I saw my career going at all."

Addressing Gender Equity

As chair of the ACP board of regents, Hingle led the development and publication of policy on gender equity in physician compensation and career advancement. "At first, when we started to work on this, the answer was, we've already talked about this, we don't need policy on this," she said. "And then when we looked into doing an evidence-based review, we found that really, it hadn't changed."

To make the publication more personal, it included recent real-life case studies from ACP members who were struggling with imposter syndrome, offered lower salaries than male counterparts and overlooked for promotions. "There was a lot of pushback to including the case studies because policy is evidence-based," Hingle said. "It's not anecdote-based. But it was very easy to find those case studies from members of the health and public policy committee, from the board."

Challenges related to compensation and career advancement make women in medicine more likely to experience burnout. "Women have to work harder to demonstrate that they're successful because there's still a lot of implicit bias that exists in our society and our profession," Hingle said. "And that obviously creates a lot of stress, to have to continually prove yourself above and beyond what some of your colleagues have to."

Promoting Wellness

While women physicians experience burnout at higher rates than men, it's a serious problem for both sexes, exacerbating the physician shortage in the U.S. As chair of the ACP board of regents, Hingle founded a wellness task force and launched a physician well-being and professional satisfaction initiative.

The initiative tackles issues related to physician wellness from four different angles: policy and advocacy, workflow and organizational culture, building communities of caring, and finding meaning in their work. In addition, Hingle has undertaken similar goals as associate dean of the newly established Center for Human and Organizational Potential (cHOP) at SIU School of Medicine.

"The mission of cHOP is to invest in our people at SIU and community through personal and professional growth in order to improve lives and health within SIU School of Medicine," she said.

Advice for Graduates

Looking back on her experiences, Hingle said that she plans to tell graduates how they can make a difference in the lives of their patients and communities.

"I would encourage people early on in their careers to realize that they're going into a profession where there's a great deal of respect and that they really should use that for positive change," she said. "And the individual doctor-patient interaction and relationship is incredibly important, but not to forget about things on the systems level where they can have even greater impact."

"We're very, very blessed to be physicians and to do the type of work that we do," she added. "So early on, [doctors should] figure out how to integrate reflection into their lives on a regular basis. Because if they're able to do that, then they'll be able to really see that the work that they're doing is meaningful and it becomes a privilege rather than a burden."

The commencement ceremony for the 167th Georgetown University School of Medicine graduating class is May 19 at DAR Constitution Hall. See the School of Medicine website for more information.

Kat Zambon
GUMC Communications