Sixth Annual Convocation to Spotlight Interprofessional Health Education
Posted in GUMC Stories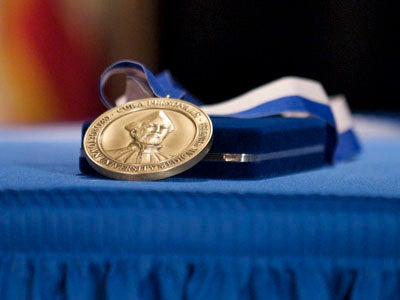 Georgetown University Medical Center (GUMC) will present its highest honor, the 2013 Cura Personalis Award, to Ronald M. Harden, OBE, MD, FRCP, FRCS, FRCPC, a global leader in medical education. The Cura Personalis Medal will be presented during the medical center's Sixth Annual GUMC Convocation on Tuesday, Nov. 12. 


Each year, the Cura Personalis Medal is bestowed upon a health professional who has made outstanding contributions to human health guided by compassion and service. The Catholic, Jesuit concept of cura personalis, which translates as care of the whole person, suggests individualized attention to the needs of others, distinct respect for unique circumstances and concerns, and an appropriate appreciation for singular gifts and insights.
"Dr. Harden embodies the qualities of curapersonalis through his service, and through his dedication to pioneering innovative strategies of educational excellence for future generations of physicians and care givers," says Howard J. Federoff, MD, PhD, executive vice president for health sciences at GUMC and executive dean of Georgetown's School of Medicine. "Dr. Harden's exemplary leadership in the education of physicians is inspiring."
Harden is committed to developing new approaches to curriculum planning and assessment, and to teaching and learning. His innovations in medical education include the Objective Structured Clinical Examination, known as the OSCE, which has been universally adopted as a standard approach to assessing clinical competence.
Celebrating GUMC Identity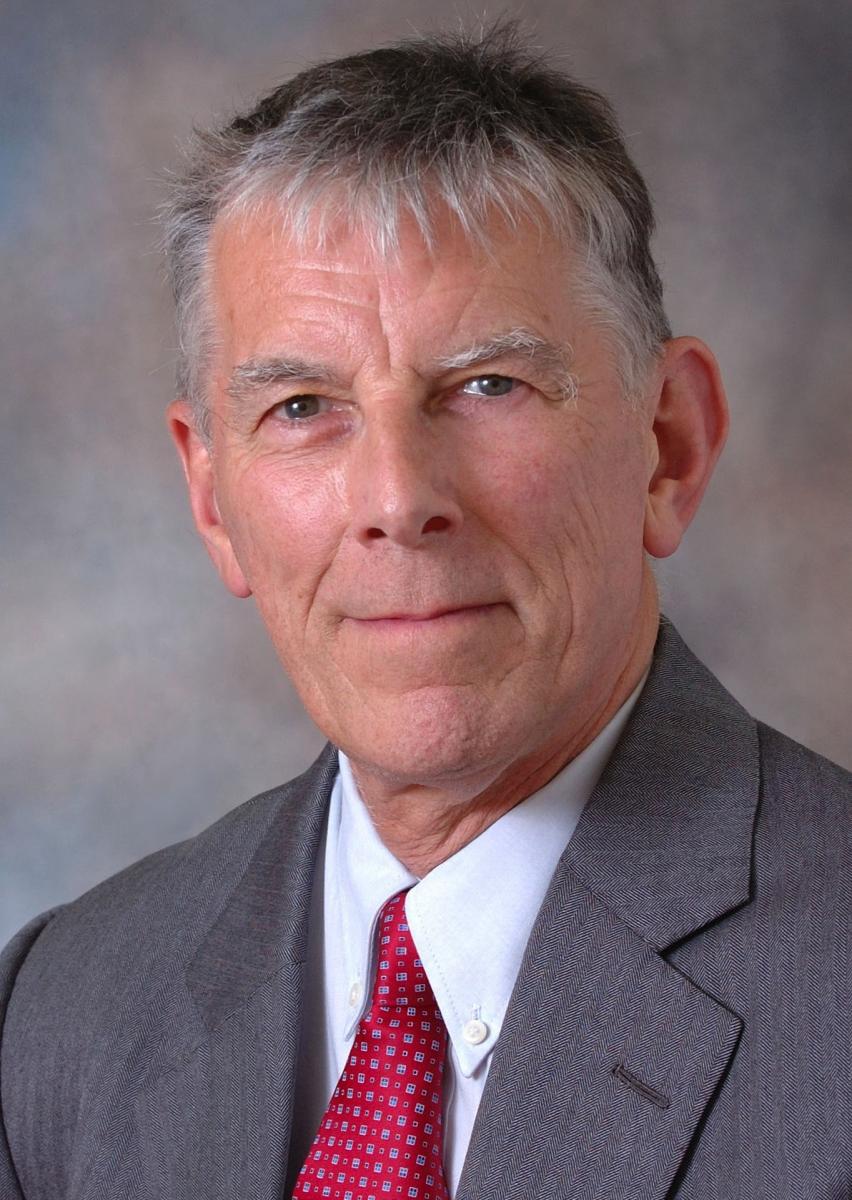 Convocation brings together GUMC faculty, students and staff for a unified celebration of academic prowess, recognizing unique and outstanding achievements in research, education and service of faculty and students across GUMC.
The morning will feature a Colloquium on "Interprofessional Health Education", from 10-11:30 am in the Research Building Auditorium. This promises to be an interactive discussion exploring the need for interprofessional education and the related challenges confronting future health care professionals of all disciplines.
Moderated by Federoff, the panel discussion will feature Harden as well asother experts in the field: John Prescott, MD, Chief Academic Officer, Association of American Medical Colleges; Geraldine "Polly" Bednash, PhD, RN, FAAN, Executive Director, American Association of Colleges of Nursing; and David P. Sklar, MD, Editor in Chief, Academic Medicine.
At the afternoon convocation ceremony, Federoff and Georgetown University President John J. DeGioia, PhD, will bestow the Cura Personalis Medal to Harden, who will deliver the keynote lecture.
At this annual celebration of GUMC's research and education prowess, outstanding GUMC faculty and student achievement will be recognized at the award ceremony.
All GUMC faculty are invited to participate in the convocation procession. Faculty members interested in processing should RSVP by, Monday, Nov. 4.
Immediately following the Convocation ceremony, a reception will be held on the Podium Level of the Research Building Auditorium in honor of Harden, as well as and student and faculty awardees.
For a full schedule of convocation-day events, click here.
Special CENTILE-sponsored Sessions 
This year, convocation events will be complemented by a series of additional events co-sponsored by the Center for Innovation and Leadership in Education (CENTILE) at GUMC. Open to all in the Georgetown and MedStar communities, these CENTILE events will be held Nov. 11 and Nov. 13.
For a full schedule of CENTILE events, click here.
By Karen Mallet and Lauren Wolkoff
GUMC Communications
(Published November 01, 2013)