GUMC Professor Selected as a Fellow in Executive Leadership Program
Posted in GUMC Stories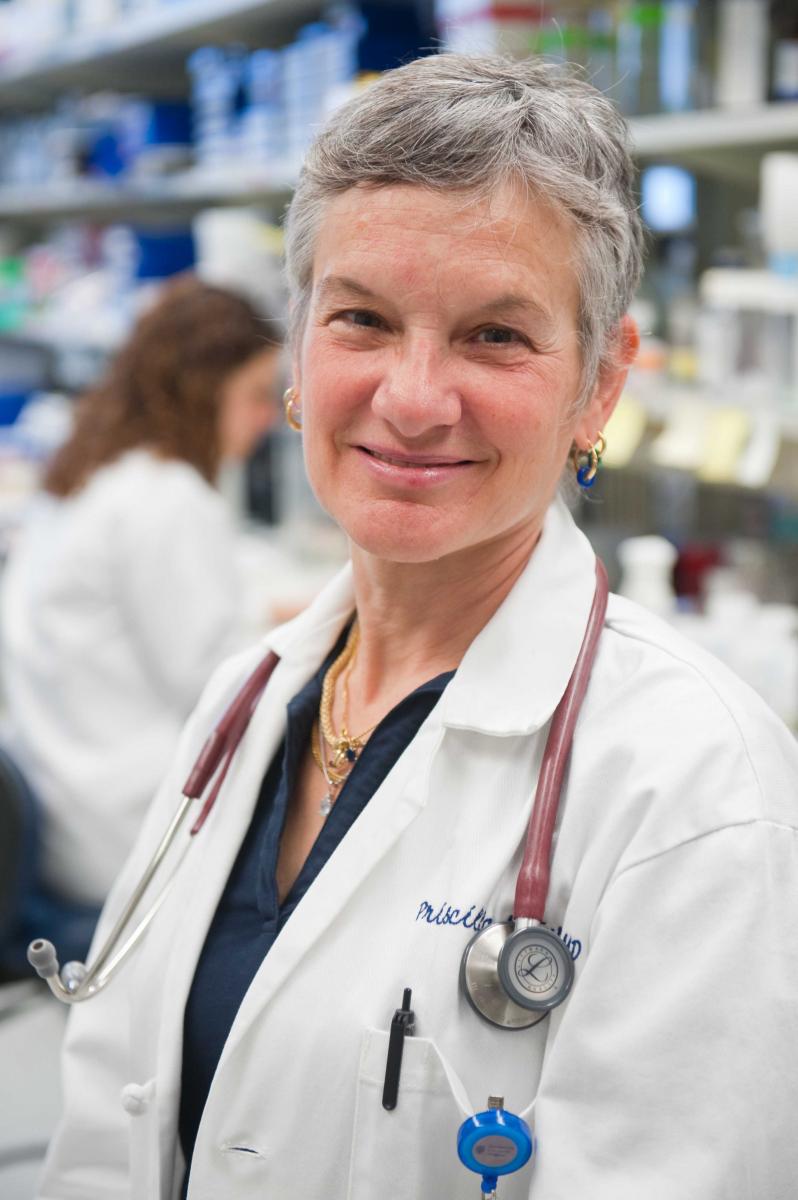 JUNE 4, 2014 — A Georgetown University Medical Center (new window) (GUMC) faculty member will embark on a yearlong fellowship designed to hone her executive leadership skills.
Priscilla A. Furth, MD (new window), professor of oncology and medicine and associate dean for faculty development, will join the 2014-2015 class as a fellow in the Hedwig Van Ameringen Executive Leadership in Academic Medicine (ELAM®) Program (new window) at Drexel University College of Medicine. The class comprises women who are in senior leadership roles in academic health science institutions.
"I am honored to be nominated and selected because I join a long line of women faculty here at Georgetown University who have participated, and who then returned to make critical contributions to the mission of GUMC," Furth says.
Ten GUMC women faculty members have participated in the program before Furth. The most recent ELAM® alumna from GUMC, Shyrl Sistrunk, MD (new window), senior associate dean for curriculum and assessment at Georgetown's School of Medicine (new window), completed the program in 2012 (new window).
The program focuses on teaching leadership skills relevant to academic medicine. In collaboration with GUMC's senior leadership, Furth will develop and implement an institutional action project designed to address a strategic institutional priority.
Howard J. Federoff, MD, PhD (new window), executive vice president for health sciences and executive dean of the School of Medicine, nominated Furth for the fellowship.
"The ELAM program provides a wonderful opportunity for our female faculty members to sharpen their leadership skills and to hone their ability to navigate the complexities of academic health science institutions," says Federoff. "Priscilla has already demonstrated terrific leadership in various roles, most recently as our associate dean for faculty development, so it is my hope that she will emerge from this experience with an even deeper capacity to lead organizational change."
Furth is one of 54 women in the 20th incoming class for ELAM®. The one-year, part-time program combines three week-long, in-residence sessions with distance learning, designed to take the leadership lessons gained from the classroom to practice in the fellows' institutions.
"I look forward to acquiring new skills and bringing them back for the benefit and growth of Georgetown University Medical Center," Furth says.
By Sarah Reik
GUMC Communications