Professor Named President of American Society of Echocardiography
Posted in GUMC Stories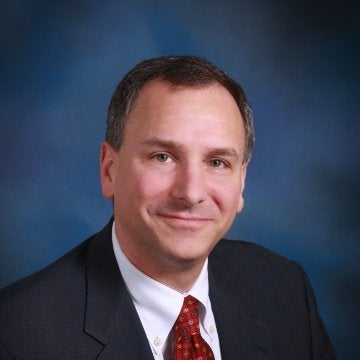 JULY 16, 2014 – Neil Weissman, MD (new window), professor of medicine at Georgetown University School of Medicine (new window) and president of MedStar Health Research Institute (new window), has been named president of the American Society of Echocardiography (new window) (ASE) for a one-year term. The ASE is the largest international organization for cardiac imaging.
An internationally recognized expert in cardiac ultrasound, Weissman says he hopes the ASE can improve the quality of patient care by helping expand the use of cardiovascular ultrasound to a higher number of caregivers in more diverse clinical settings. The ASE is well situated to lead the use of this technology in a rapidly changing health care environment, he says.
"This international, nonprofit organization has provided me an opportunity to have many firsts, such as my first poster and oral presentations at a national meeting, and it with ASE that I had my first opportunity to chair a committee," Weissman says. "Now is my chance to give back to the cardiovascular imaging community and to help guide it toward its future success."
Weissman has been involved with echocardiography for more than 25 years. His leadership and vision will greatly benefit the ASE, according to outgoing ASE president, Benjamin F. Byrd III, MD, of Vanderbilt University School of Medicine.
"Neil is a wonderful choice to serve as ASE president, and has already contributed a great deal to the organization over the past two decades," says Bryd. "His considerable expertise in clinical trials and research was particularly beneficial during his tenure as Chair of ASE's Guidelines and Standards Committee, and he has brought his passion for education and learning to many other ASE committees and task forces over the years."
The ASE is a 16,000-member professional organization of physicians, cardiac sonographers, nurses and scientists involved in echocardiography, or the use of ultrasound to image the heart and cardiovascular system.
By Sarah Reik
GUMC Communications
With additional reporting courtesy of MedStar Health Research Institute