Panel Reflects on Lessons From the Past to Secure Public Health for the Future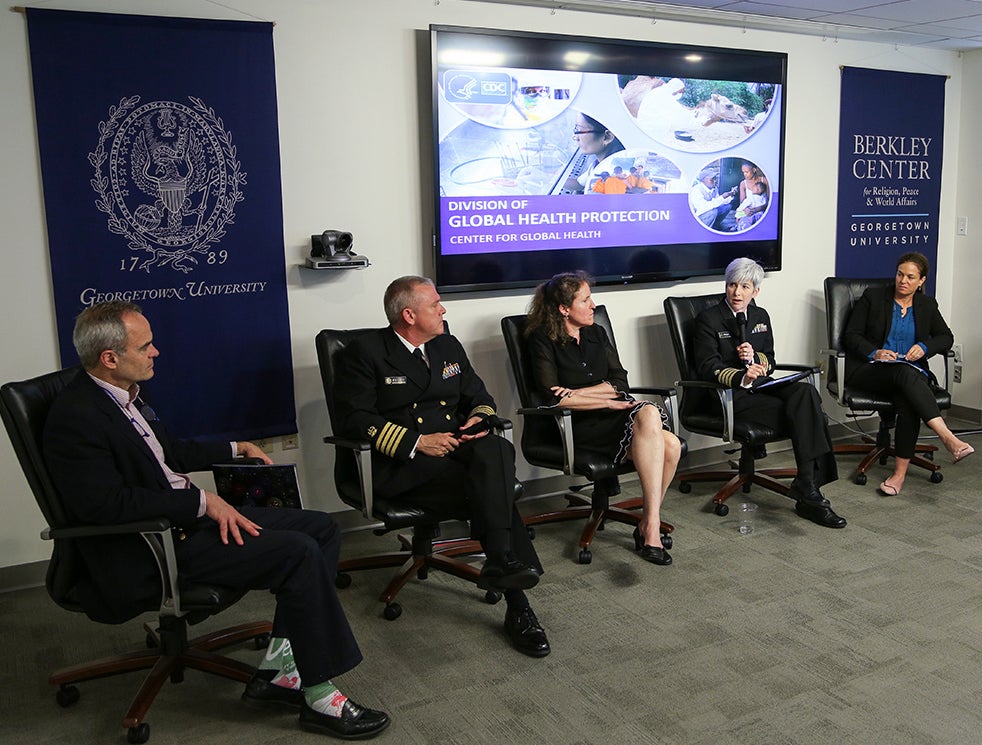 Posted in GUMC Stories | Tagged epidemiology, global health, infectious disease, public health
May 11, 2019 — While measures to improve infectious disease response have improved dramatically over the past decade, the global health community cannot afford to be complacent, according to experts who gathered at a Georgetown event Wednesday.

The Center for Global Health Science and Security, part of Georgetown University Medical Center, convened a panel discussion May 8 at the Berkley Center for Religion, Peace, and World Affairs to reflect on global progress in strengthening prevention, detection and response to life-threatening outbreaks. The event brought together expert panelists for an audience including high-level global health security experts.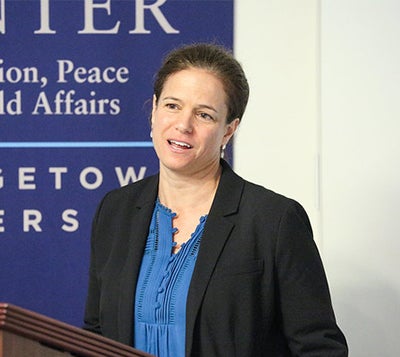 The discussion, "10 years and counting," marked the 10th anniversary of the CDC's Global Disease Detection (GDD) program.

Rebecca Katz, PhD, MPH, director of the Center for Global Health Science and Security, moderated the discussion. She said that she hoped it would serve as a springboard to help shape the conversation around the future of global health security.

"We want to provide an opportunity for these experts from the field to engage in a dialogue that may not be part of their daily work," Katz said. "Part of what we are trying to do is push the conversation forward and help raise the field up overall."

Learning from Mistakes of the Past
Scott F. Dowell, MD, deputy director for surveillance and epidemiology at the Bill & Melinda Gates Foundation, reflected on the origins of the SARS epidemic that led to the creation of the GDD program. He shared his memories of the early SARS days, recalling the untimely death of Carlo Urbani, MD, who was the first WHO officer to identify — and ultimately succumb to — SARS. The disease killed 774 people in the 2003 outbreak.

Dowell said that, after Urbani's death, he and others examined what breakdowns in public health allowed the outbreak to spread, and identified three themes: lack of transparency in public health reporting; insufficient epidemiological investigation; and a bottleneck in laboratory testing.

The GDD program has been a game changer, he said, but the current outbreak of Ebola in the Democratic Republic of the Congo (DRC) has revealed similar challenges, namely in data sharing transparency, epidemiology and laboratory capacity. While great strides have been made in each of these areas, the Ebola outbreak highlights that "there is lots to be proud of about GDD, but there is still plenty of work to be done."

Lasting Impact
Part of the GDD's lasting impact has been the formal and informal networks it helped establish.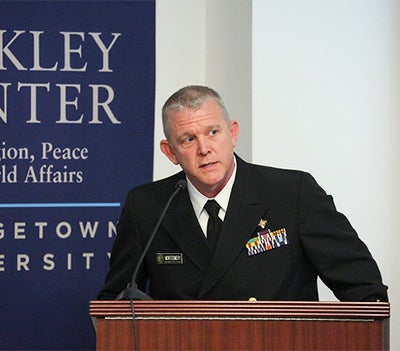 Capt. Joel M. Montgomery, PhD, chief of the Viral Special Pathogens Branch at CDC's National Center for Emerging and Zoonotic Infectious Diseases, said these are an extremely important outgrowth of the GDD because they facilitate capacity building and information sharing.

Montgomery said the challenge in the DRC has been the ongoing security issue due to armed conflict.

"We are only going to get past the risk with enhanced community engagement and by building trust in the communities, but you have to be there to do that," he said. "That's another reason why these informal networks we have through the GDD and other programs are so important."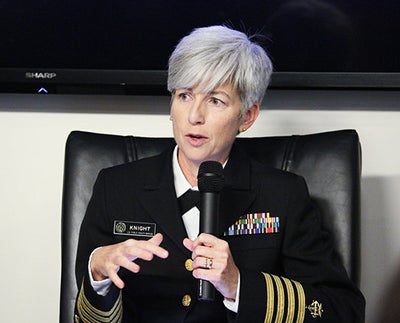 Capt. Nancy Knight, MD, director of the CDC's Division of Global Health Protection, emphasized that political instability presents a major challenge for global health experts, who may not be able to do their work because of security concerns.

"That's something we have to be thinking about: How do we address diseases in these settings where the disease can move around even when we can't?"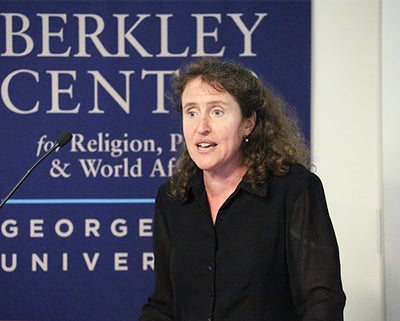 Carolyn Greene, MD, associate director for Influenza Preparedness and Response at CDC's National Center for Immunization and Respiratory Diseases, told the story of the 10-year partnership between the U.S. and China in combating influenza threats in China and beyond. This case study, born of the GDD, demonstrates how "successful influenza detection, prevention and response is very much dependent on successful international public health partnerships."

As the CDC evaluates the successes and challenges of the GDD and looks to how it should prioritize its resources moving forward, academic institutions such as Georgetown can play an important role.

"One of the things we can do in academia is… help provide the evidence and data to support strategic decision-making" around allocation of global health resources, Katz said. "For example, where is the highest prevalence of disease, where might the next outbreak emerge, and how might it spread."

Lauren Wolkoff
GUMC Communications