It Takes a Virtual Village: Educators, Patient Actors and Medical Students Build Connections with Telehealth Training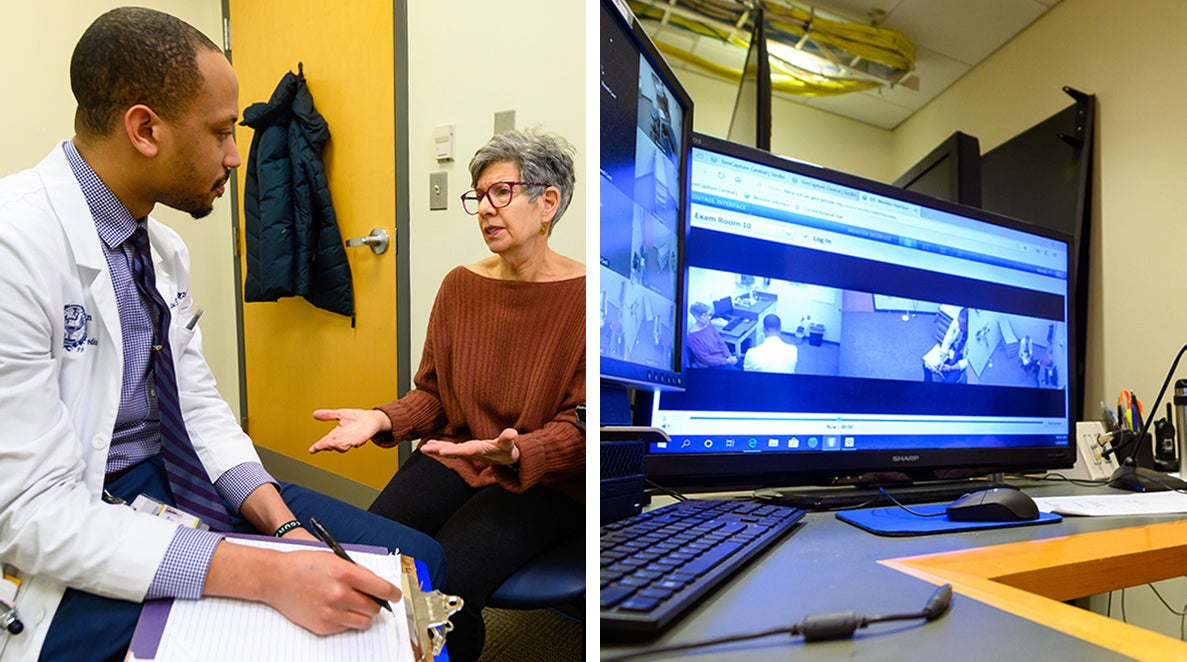 Posted in GUMC Stories | Tagged medical education, patient care, School of Medicine, telehealth
(June 26, 2020) — Just as medical practices rapidly transitioned to deliver health care remotely in the wake of the COVID-19 crisis, medical school faculty and administrators at Georgetown quickly integrated a telehealth training component into newly developed two-week virtual clerkships in pediatrics, OB-GYN, medicine and surgery for third-year medical students. In addition, rising fourth-year students were offered a new telehealth elective.
The students, eager to begin their clinical rotations, rose to the challenges posed by the new format. "It is really helpful to get the experience to do this before we start on the wards," said Emily Shaffer (M'21). "I am anticipating having to quickly adjust to doing telehealth visits once rotations start, and getting the chance to practice during this time is very valuable."
Mary Donovan, MA, MFA, administrator and educator for the standardized patient program at the Integrated Learning Center, did not miss a beat. Under the leadership of medical director John R. Yosaitis, MD, senior deans Mary Furlong, MD, Marian Wulf-Gutierrez, MD, and Carrie Chen, MD, PhD, clerkship directors Megha Fitzpatrick, MD, James Benson, MD, Catherine Okuliar, MD, and Shimae Fitzgibbons, MD, Donovan proposed a virtual learning curriculum over Zoom, leveraging best practices from years of experience implementing the objective structured clinical examinations (OSCEs). Together with Wendy Lakshman, BA, standardized patient and simulation educator, and several support staff and standardized patients (SPs), they translated the "brick-and-mortar" clinical skills center into a Zoom environment.
Offering students an opportunity to practice skills including clinical reasoning, decision-making, history-taking and physical examination, OSCEs or clinical learning experiences are usually conducted in person with trained actors posing as standardized patients. Communication between student doctors and SPs is key throughout the interaction. Though some modifications were required, all of those pieces carried over to the virtual clerkship.
"Because these students have not been able to start their clinical rotations, our main goal is to focus on building their confidence and skills in communication and counseling," Donovan said.
Students React to Virtual Training
Over the course of eight weeks, students learned about the paradigm of "continuity of care" by cultivating a longitudinal family relationship based on "patient" televisits every other week with members of a single family living in the same household. The presenting medical concerns include gastrointestinal issues in a toddler and chest pain in an adult. Additionally, the effects of the pandemic on the family are incorporated into the encounters. For example, their routines have changed during their quarantine and they have concerns about going to the emergency room.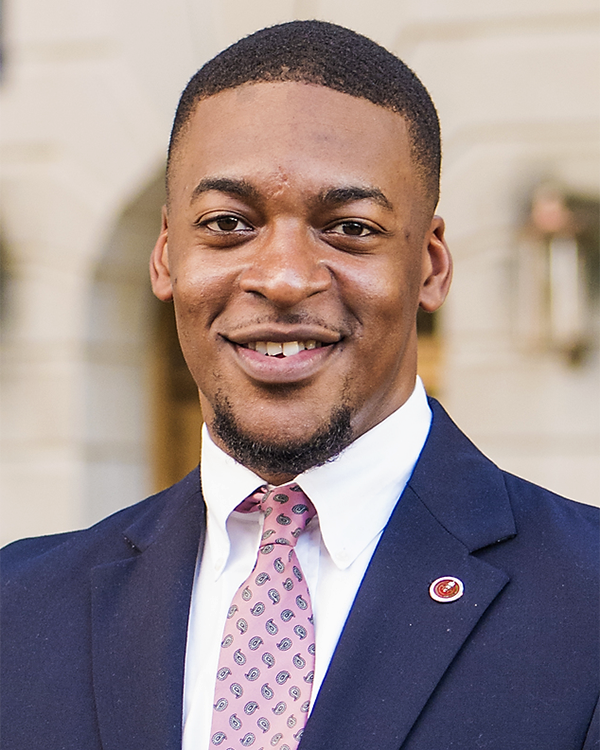 The students received background information on the case and Donovan oriented the class to each exercise before students were sent to Zoom breakout rooms in groups of four with their SP, a proctor and sometimes a faculty observer. For about 10 minutes, one student doctor interviewed the SP before the three other student peers asked additional questions. Afterward, the group debriefed with the SP and proctor, both sharing feedback on the interaction. The proctor also reviewed learning points that may not have arisen in the encounter.
Students quickly adapted to the virtual sessions. "Because we can't perform a full physical exam and order tests like we would in clinic, the history-taking and questioning are much more critical now," said Brendon Peterson (M'22). He also enjoyed establishing a connection with the SP. "The conversation came easily to me, and the platform didn't compromise my ability to connect and establish rapport," he said.
"Much of the education for my generation of learners has focused on integration of technology into the classroom and the workplace," said Caroline King (M'22). "I am grateful that learning the technological angle of virtual patient visits is a welcome addition to our skillset, instead of a setback, for my classmates and me."
The Standardized Patient Perspective
Just as the SPs provided feedback to the students, they also shared their feedback with Donovan and the instructional team to make adjustments and improve the experience in the future.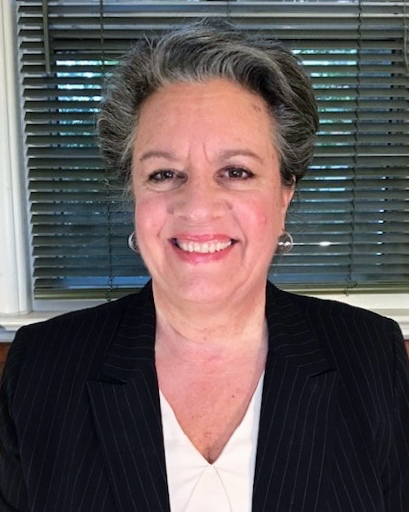 "The students are incredibly engaged and invested in the work, and seem to be putting a lot of energy into the encounters, even though they are not graded on these activities," said Kerry McGee, an SP with Georgetown since 2013.
For Barbara Pinolini, who has been doing SP work for over 25 years, the virtual training has provided some unique opportunities. "Working with more than one student at a time, where everyone is able to observe and contribute to the feedback, has been invaluable," she said.
Pinolini especially appreciated the emphasis on communication and teaching the students the value of building empathy. "There's a saying: A patient doesn't care how much you know until they know how much you care."
Students and SPs face occasional technical challenges, and addressing them in real time is part of the training. During an appointment McGee had with her own health care provider via telemedicine, the provider didn't acknowledge that their camera had stopped working. The experience made her realize that "little moments of trust and partnership can become so important," a point she shared with the medical students during their debriefings.
The Human Connection
While virtual visits are not a substitute for in-person interactions with patients, students continue to learn valuable lessons. For Darren Jackson II (M'21), staying engaged is key. "In the beginning, the SP encounters felt less personal compared to a conventional patient visit," he said. "I had to remind myself to be even more aware and present when considering the limited non-verbal communication and data I was gathering from my patient."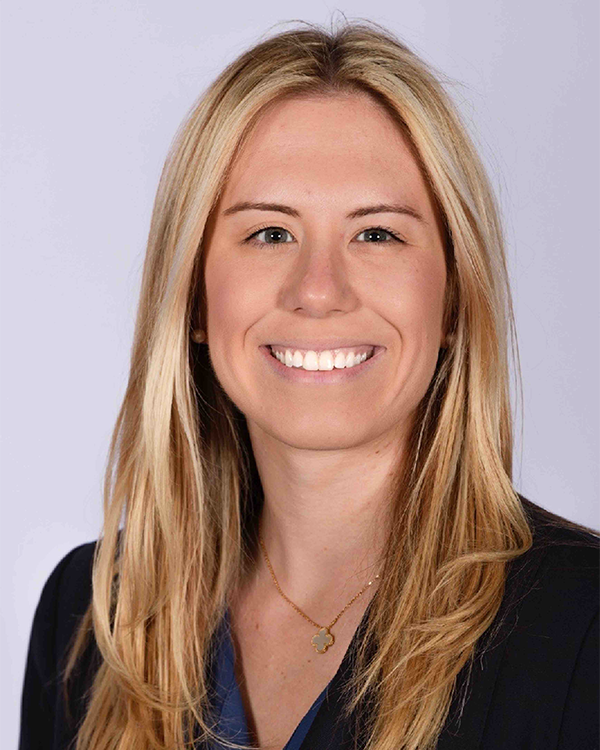 Pinolini expressed confidence that the virtual clerkship will make students better at communicating with patients. By offering this training early in students' medical careers, "attention to communication skills will become 'second-nature' to them, which will serve them well, not only with their patients, but in everyday life!"
Ultimately, the impact of the clerkship exceeded expectations, illuminating life lessons that clearly transcend the virtual classroom. "Our time spent away from colleagues and patients will make us more aware and more grateful for our time spent together in person," King said. "Telemedicine has placed an emphasis on using our words to directly convey empathy and understanding, which is ever more important in the context of COVID-19, given the physical barriers between us like PPE and six feet of social distancing."
She added, "I hope we can find that these same skills translate to our care of patients in person, with room for our nonverbal communication to find its place once again in the future."
Beth N. Peshkin
GUMC Communications