MCGSO Members Virtually Volunteer for BrainSTEM Week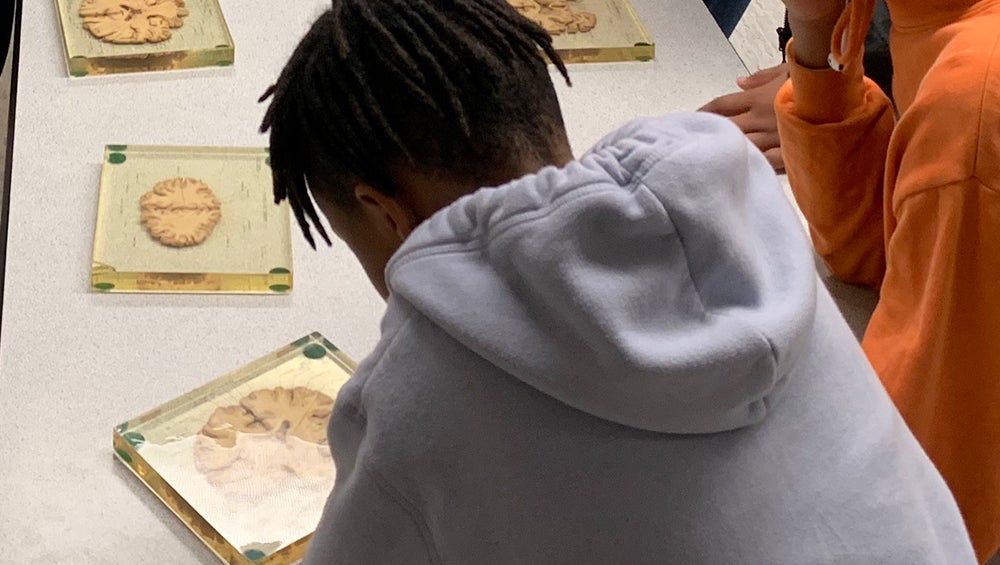 Posted in GUMC Stories | Tagged brain, community outreach, neuroscience, service to others
(April 23, 2021) — Members of the Medical Center Graduate Student Organization (MCGSO) shared their passion for science with students from Hardy Middle School in Washington, D.C., during BrainSTEM Week via Zoom April 5-9. Comprising demonstrations, career talks and research discussions, BrainSTEM Week combined two annual MCGSO events: Brain Awareness Week and STEM Night.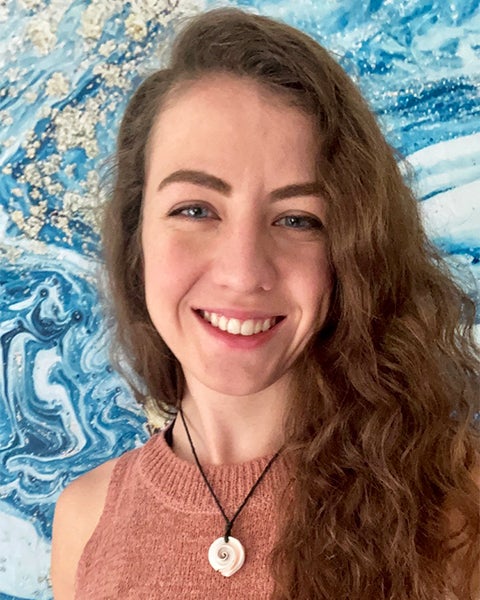 As an MCGSO outreach coordinator, Marissa Laws (G'23) helped organize Brain Awareness Week 2020 when the coronavirus pandemic forced its cancellation. For the 2021 event, Laws and Julia Cochrane (G'21) planned to hold the event virtually from its inception. Over four days, volunteers gave career talks, discussed their research and led demonstrations with the middle school students.
"I think that it went great," Laws said. "Julia and I and the Hardy science faculty were coordinating things for several months to make things engaging for the kids, and ultimately, I think it worked out really well and we got some good feedback. The kids were asking when is the next STEM Day."
Making Adjustments for the Virtual Setting
Previously, STEM Night was held for students in eighth grade, while seventh graders participated in Brain Awareness Week. "We opened it up to the whole middle school this year," Cochrane said. "Because of the virtual format, we thought that would be doable."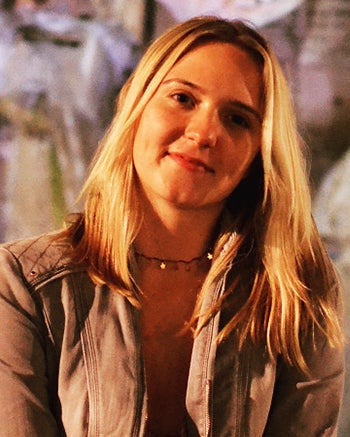 MCGSO volunteers prepared to lead demonstrations and experiments at six virtual science stations for the middle school students drawn largely from previous Brain Awareness Week and STEM Night activities, including strawberry DNA extraction and building a neuron with pipe cleaners. The volunteers also packed bags of supplies for the students to pick up from the school ahead of time to ensure that they had what they needed to participate.
"In terms of the kids' interest, I think that I was in some ways surprised by how much engagement there was," Laws said. "We weren't always sure whether it would be able to come across the same way, but I think these kids were so curious and passionate about asking questions.
"People were speaking out and holding up their experiments to the camera, and I think our volunteers did such excellent jobs," Laws added. "It was clear our volunteers were really dedicated to making it engaging for the kids in the virtual format."
Journal Clubs Spark Discussions
In addition to leading demonstrations and experiments, volunteers also spoke with the students about their research using journal articles from Frontiers for Young Minds, a scientific journal for young adults. "I knew people from my lab had written an article for it, so I knew about the journal," Laws said. "I discussed with the Hardy faculty whether they thought that would be a great idea and they were on board."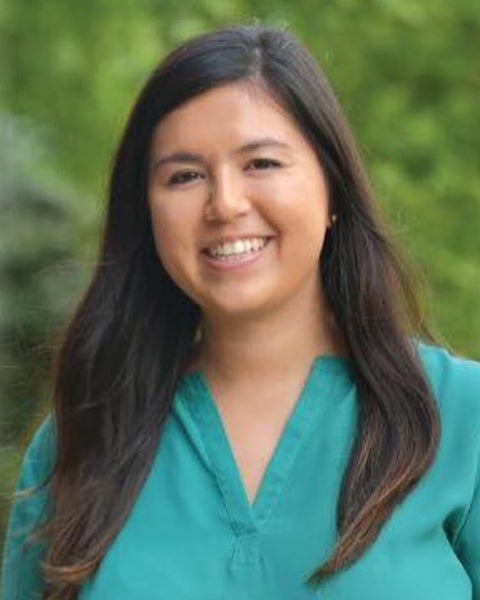 Amanda Schneeweis (G'22) talked with students about her career path from biomedical engineering to research on Alzheimer's disease, as well as the value of scientists having interests that aren't related to their fields. "My main theme surrounded the idea that your path to science should not exclude other interests," she said. "In fact, I credit many of my non-scientific experiences to getting where I am today."
Schneeweis was impressed by the students' questions, including what she does day-to-day in the lab, the models she uses to study Alzheimer's disease, the hardest parts of science and how they can prepare for careers in science. As a veteran volunteer for Brain Awareness Week, she believes it's important for students to learn about science from real scientists.
"Unless young kids have family members who are scientists, it's rare that they would ever interact with scientists," Schneeweis said. "Successful science will only come from a diverse pool of scientists. If only kids go into science who happened to have a family member in science, scientists will stay a homogenous group."
Positive Feedback
After BrainSTEM Week, Laws and Cochrane received a thank-you note from the students with positive feedback.
"Zoom fatigue was hitting pretty hard and I think this was near spring break, but they seemed incredibly grateful to do something different and exciting," Cochrane said. "They left really sweet comments for us afterwards. I was also impressed with the level of engagement and dedication from the volunteers."
"I just was kind of blown away by the feedback that we got from the kids," Laws said. "Not only did they have a really fun time, but they learned things to take away from it. These kids are so smart, and I am thoroughly impressed by their passion for science."
Kat Zambon
GUMC Communications