GWIM Recognizes Exceptional Women Faculty Members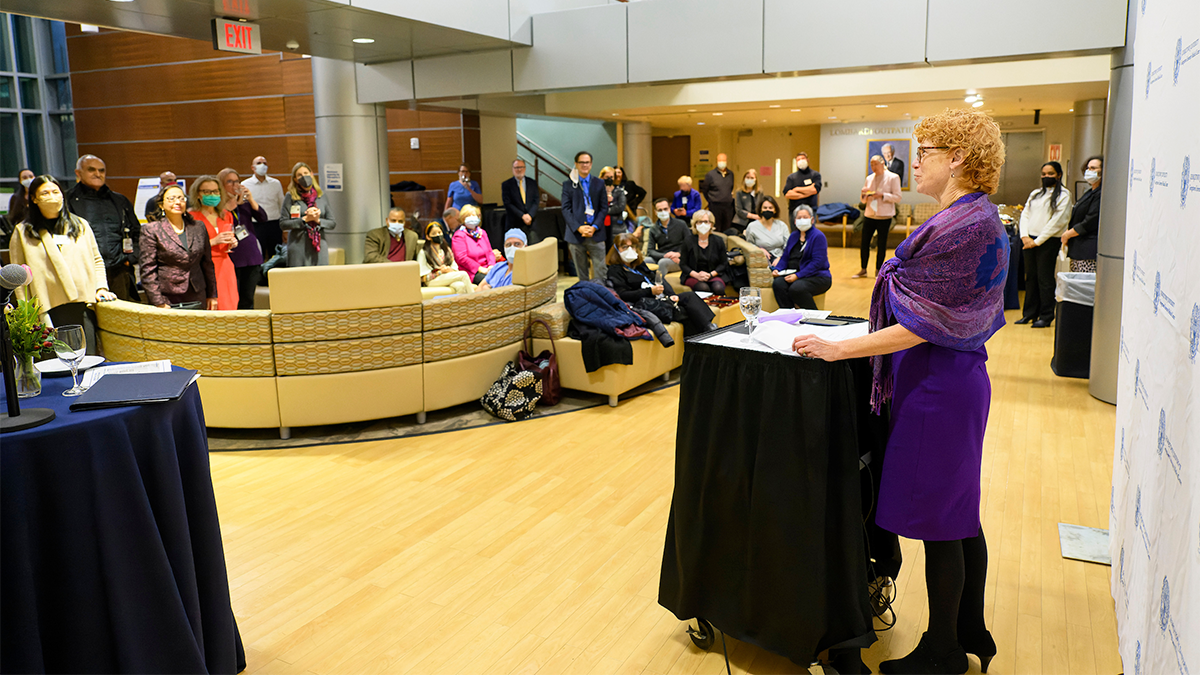 Posted in GUMC Stories | Tagged Georgetown Women in Medicine, women in STEM
(February 3, 2023) — At the Georgetown Women in Medicine (GWIM) Awards Ceremony and Reception, attendees honored women faculty members who have dedicated themselves to mentorship, research, education and service throughout the medical center.
In addition to recognizing the recipients of GWIM's awards, the January 26 ceremony in the Lombardi Atrium also honored newly appointed, promoted and tenured women faculty members.
Celebrating the accomplishments of GWIM's awardees, Edward B. Healton, MD, MPH, executive vice president of health sciences, noted the numerous ways women are leading important initiatives including the Racial Justice Committee for Change, the Faculty Diversity and Inclusion Committee, the Health and Health Sciences Strategy Initiative.
"I value your partnership and am committed to continuing to work together toward our shared goals including new work in 2023 around faculty development and mentorship," Healton said. "Congratulations tonight to all the award recipients who truly embody the quality of our strong women leaders we have among us."
Congratulations to This Year's GWIM Award Recipients
Karen Gale Outstanding Achievement Award
Awarded to:
Kathy Maguire-Zeiss, PhD
Professor, Department of Neuroscience
---
Estelle Ramey Mentorship Award
Awarded to:
Jamie S. Padmore, DM
Vice President, Academics & Senior Associate Dean for Medical Education
Professor, Department of Surgery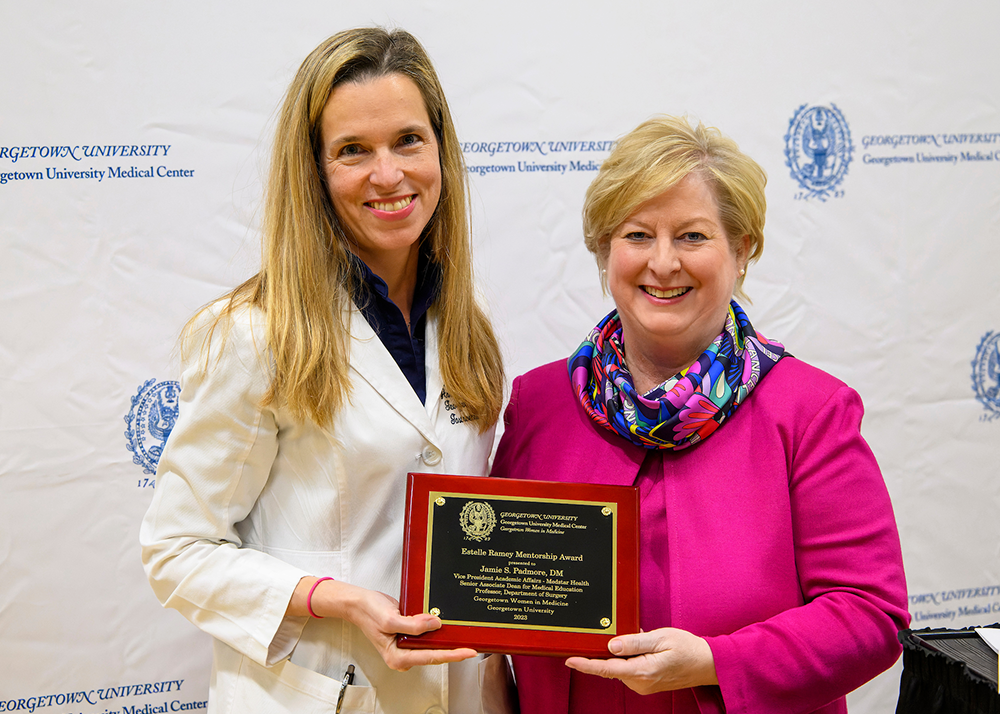 ---
School of Nursing Mentorship Award
Awarded to:
Cindy L. Farley, CNM, PhD, FACNM
Professor, WHNP & Nurse-Midwifery/WHNP Programs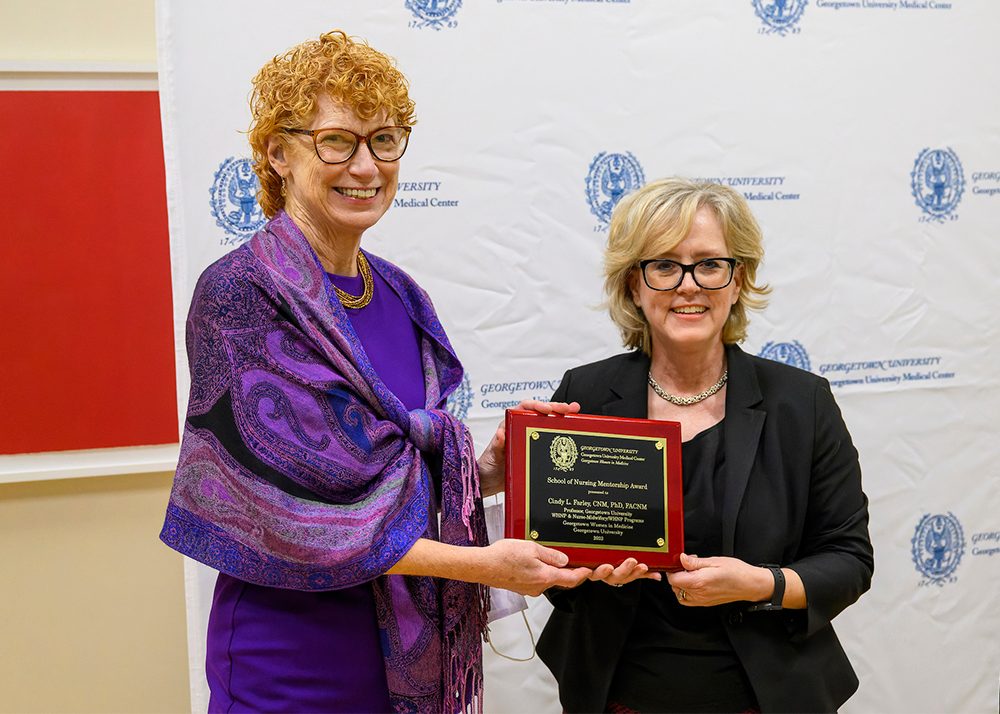 ---
School of Health Mentorship Award
Awarded to:
Rosemary K. Sokas, MD, MOH, MSc
Professor, Departments of Human Science and Family Medicine
Kat Zambon
GUMC Communications