Global Health Expert Joins Summit on Sexual Violence in War Zones
Posted in GUMC Stories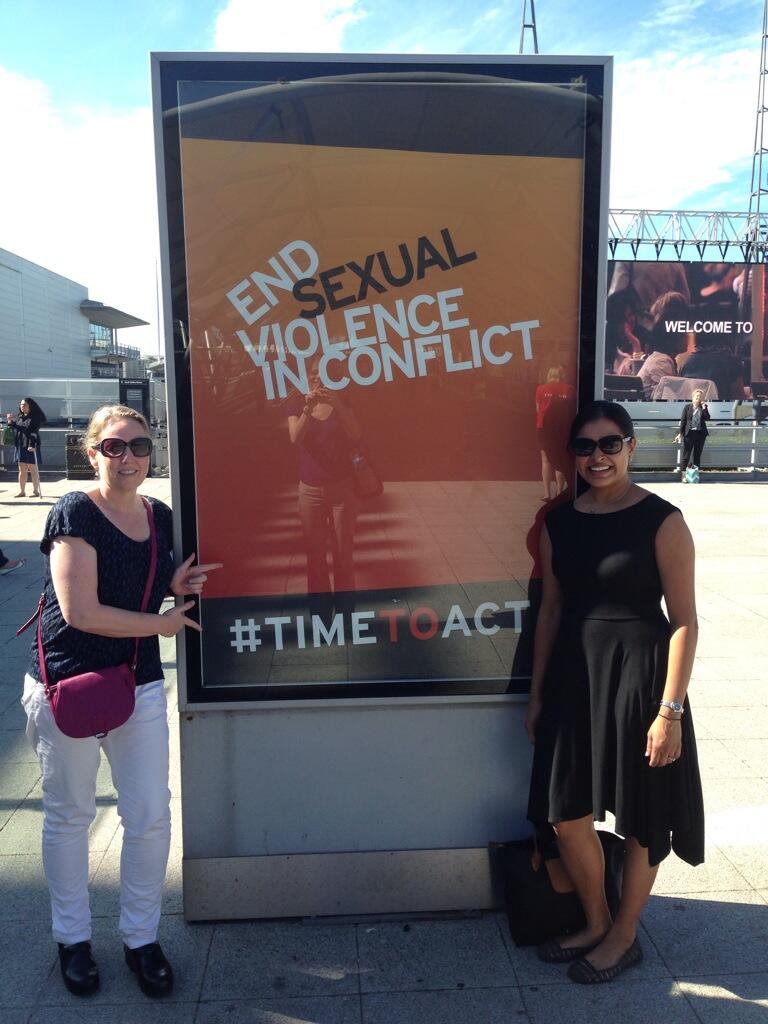 JUNE 13, 2014—Joining a delegation representing Physicians for Human Rights, an expert on global health from Georgetown University Medical Center took part in the Global Summit to End Sexual Violence in Conflict (new window), held June 10-13 in London.
Ranit Mishori (M'02), MD, MHS (new window), associate professor of family medicine and director of global health initiatives in the department of family medicine, was a key participant in a session at the four-day summit, which made international headlines in part due to high-profile co-hosts Angelina Jolie, a United Nations special envoy, and British Foreign Secretary William Hague. U.S. Secretary of State John Kerry also took part.  
Mishori's panel, sponsored by the Physicians for Human Rights (new window) (PHR), focused on the critical role of technology in securing forensic medical evidence in conflict situations to increase accountability for sexual violence. She was one of more than 30 representatives from PHR from around the globe, including doctors, judges, magistrates, police officials and advocates, from the Democratic Republic of the Congo, Syria, Kenya and others.
PHR is an independent organization that harnesses science and medicine to curb human rights atrocities around the world.  
Ending Impunity through Technology
Mishori presented the clinical perspective of collection and documentation of forensic medical evidence, and then moderated a panel featuring three of her PHR colleagues.
She says that participating in the summit exposed her to the latest thinking and initiatives among all sectors involved in studying, reporting, documenting and prosecuting sex crimes in areas of conflict.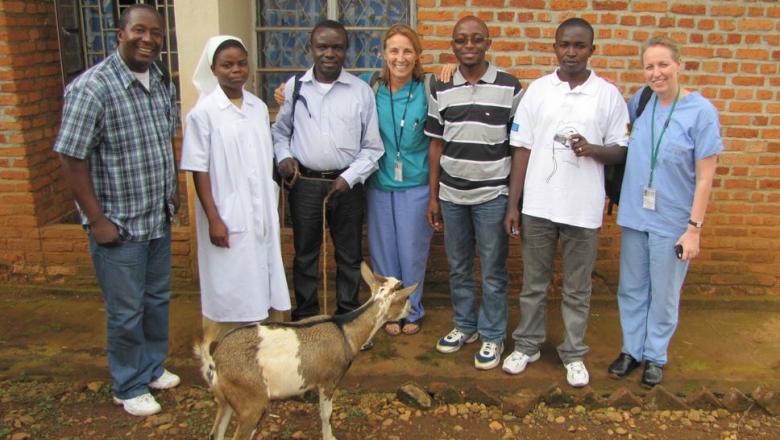 "Without the proper collection of evidence, gathering of data and accurate documentation, it is extremely difficult to bring some of these horrible cases to justice. Mobile-Health (mHealth) technology can be harnessed to improve accountability for sexual violence, and to end impunity for the perpetrators," Mishori says.
Mishori has worked in the Congo (new window) as part of a PHR program to train multisectoral teams how to document sexual violence cases.
Documenting Evidence
The PHR delegates introduced a mobile application called MediCapt (new window) that is in the early stages of development by PHR's Program on Sexual Violence in Conflict Zones. Its purpose is to more effectively collect, document and preserve medical evidence of sexual violence to support prosecutions.
MediCapt digitizes standardized medical intake forms for forensic documentation and combines them with a secure mobile camera to enable forensic photography.
The idea is that health care workers who currently lack the resources to effectively capture and transmit evidence of atrocities such as sexual violence and torture would now have a tool to preserve such evidence and send to authorities for use in courts.  
MediCapt took a top prize in the 2013 USAID-Humanity United Tech Challenge for Atrocity Prevention, and an early prototype is currently undergoing field tests in the Democratic Republic of the Congo.
In the panel discussion moderated by Mishori, the participants explored the realities on the ground in conflict zones, and discussed the role that MediCapt and other technologies can play in mitigating these challenges.
'Palpable' Energy
"The energy here is palpable. It is an incredible gathering of politicians, judicial and law-enforcement authorities, health workers, advocates and survivors from around the world," Mishori says. "The real work, however, will continue after all the speeches end, and we all head back to our countries of origin."  
Melanne Verveer (I'66, G'69) (new window), executive director for the Georgetown Institute for Women, Peace and Security (new window) (GIWPS), was also in attendance at the summit. Verveer is President Obama's first ever ambassador-at-large and director of the State Department's Office for Global Women's Issues.
Verveer was accompanied by Mayesha Alam (new window), assistant director of GIWPS. Jane Stromseth, JD (new window), professor of law at Georgetown University Law Center, also attended.
By Lauren Wolkoff
GUMC Communications