Georgetown Hosts First International Systems and Network Medicine Conference
Posted in GUMC Stories | Tagged biomedical informatics, systems medicine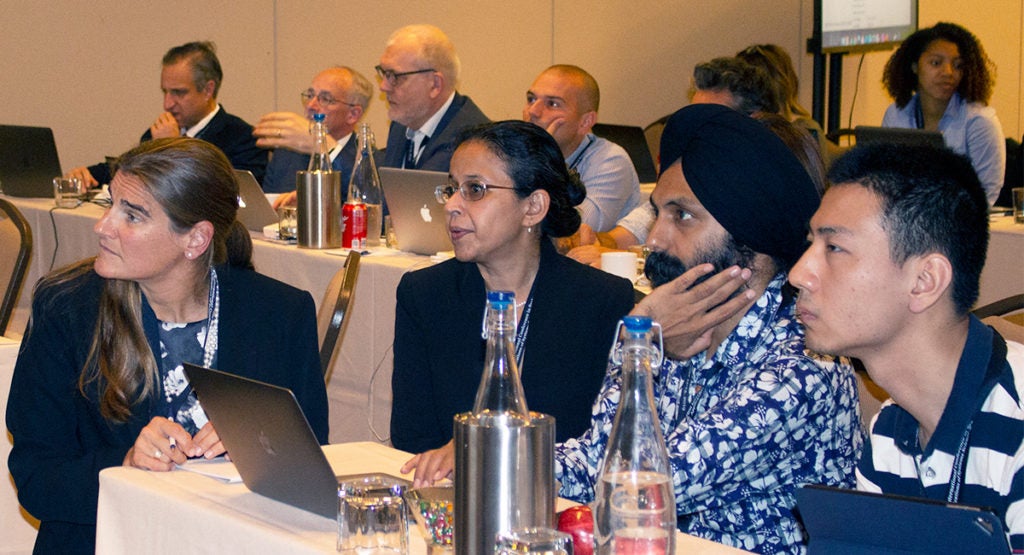 (September 20, 2019) — The First International Conference in Systems and Network Medicine brought together experts in the field who explored the topics from their diverse perspectives including academia, public policy and business. Organized by Sona Vasudevan, PhD, professor in the department of biochemistry and molecular & cellular biology, the conference took place September 11-13 at Georgetown University Hotel & Conference Center.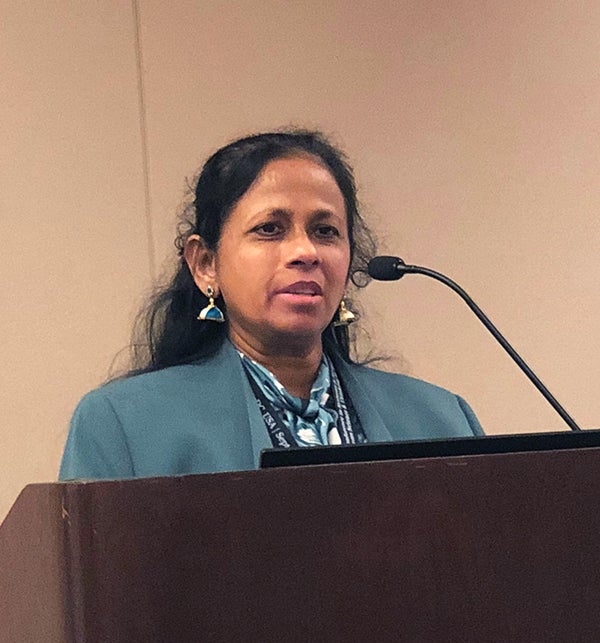 "It takes a village to put all of this together," Vasudevan said at the conference, which was hosted by the Georgetown University Medical Center Systems Medicine Program and the MedStar Institute for Innovation. "It has been wonderful to do this and I can't believe it's all coming together."
More than 150 attendees participated in the conference, which covered topics including the role of systems and network medicine in clinical practice, -omic technologies in health care, education and ethics in clinical practice, systems medicine in rare diseases and artificial intelligence in medicine.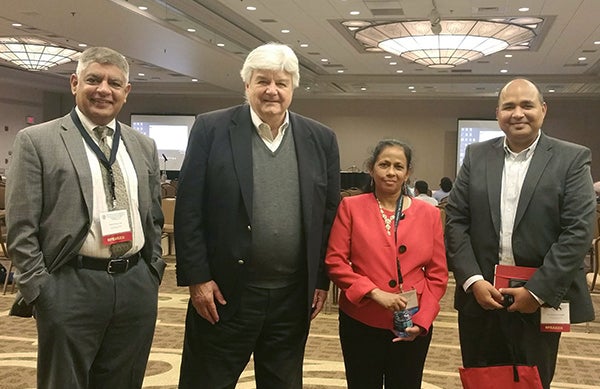 In his welcome to conference attendees, Elliott Crooke, PhD, senior associate dean of faculty and academic affairs at Georgetown University Medical Center, recognized those who traveled long distances for the event, including attendees from Slovenia, Spain, India, the Netherlands and Italy.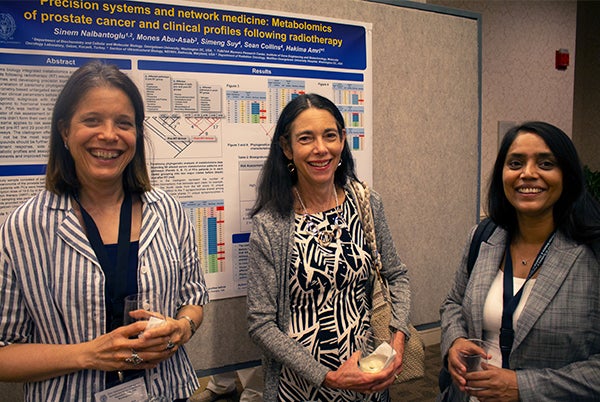 "It is an honor to have so many pioneers and leaders in the field of network medicine among you," said Crooke, who also serves as chair of the department of biochemistry and molecular & cellular biology. "We are in an unprecedented time in medicine where data is driving research, imaging, diagnostics and treatment — really all that we do in medicine. So this conference is quite timely as the practice continues to change."
Crooke also praised Vasudevan for organizing the conference as well as teaching courses in biochemistry, structural biology and informatics, establishing an MD/MS dual degree program in systems medicine and creating a standalone MS in systems medicine.
Developing a Sociotechnical System
Ultra large scale systems like electronic health records are sociotechnical systems, said Doug Fridsma, MD, PhD, president and CEO of the American Medical Informatics Association (AMIA), in his plenary address. "People are not interacting with the system," he said. "They are part of the system."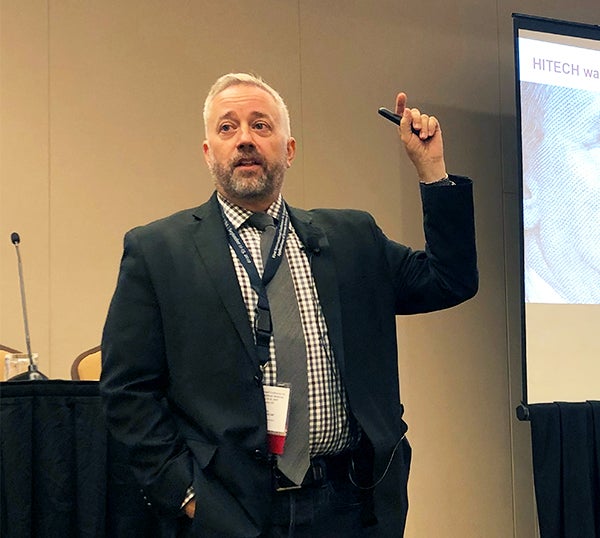 Developing an ultra large scale system is more like urban planning than building a house, Fridsma explained. "You really have to think systematically about how all of the pieces fit together," he said.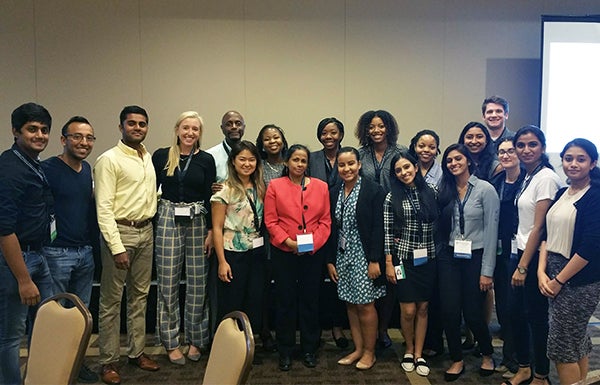 To overcome challenges related to interoperability in an ultra large scale system, developers need to plan for sets of standards for the technical and sociotechnical sides of the system. "You need a traditional technical stack that helps you with security, transport, syntax, the formats and then the semantics and meaning," Fridsma said. "But because health care is a sociotechnical system and because it has all of these other pieces, we had to realize that there are implementation issues, context and workflow.
"We can't solve the problems that we have in health care and electronic data in a reductionist way," he said. "We really have to think about it in a much more systematic way to make that happen."
Kat Zambon
GUMC Communications