Fourth-year Medical Students 'Speed Date' to Hone Interviewing Sk
Posted in GUMC Stories
The interview. It is one of the most important determinants in the selection of applicants by residency programs, and yet many students may feel anxious or unprepared.
In order to alleviate some of the anxiety surrounding these high-stakes interviews and to help fourth-year students gain insight into potential pitfalls, Georgetown School of Medicine recently completed two rounds of mock residency interviews. 
The event was organized by the Office of Student Affairs in conjunction with Dahlgren Memorial Library. The mock interviews are administered by faculty and staff and are conducted in the style of speed dating sessions, which in the dating world are a series of short "dates" of just a few minutes each that entail participants quickly rotating around the room. 
Now in their third year, the mock interviews took place on Sept. 24 and Oct. 10 at Georgetown. It has continued to be a popular event every year since it started, according to Cameron Jones, assistant dean for student affairs. 
"This year we were able to accommodate interviews for 50 of our fourth-year students and we hope to continue to grow our volunteer base to be able to accommodate even more in the future," says Jones.
After five-minute interviews in quick succession with each of four volunteers – including faculty, staff, clinicians and residents – students engage in feedback discussions about the appropriateness of their responses. They also get tips on body language, communication skills and personal presentation. Upon completion of their mock interviews, students receive a handout complete with a list of possible interview questions, along with tips they can take with them on the interview trail.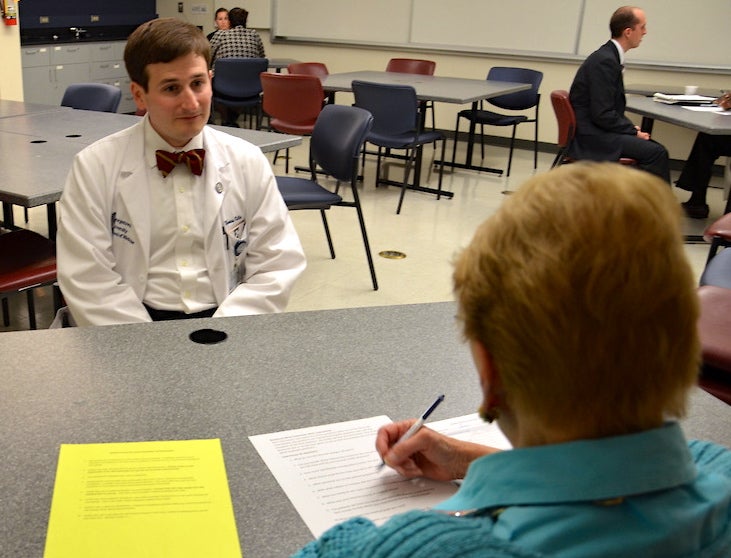 Each five-minute "speed date" session provides students with feedback to help them prepare for their residency interviews.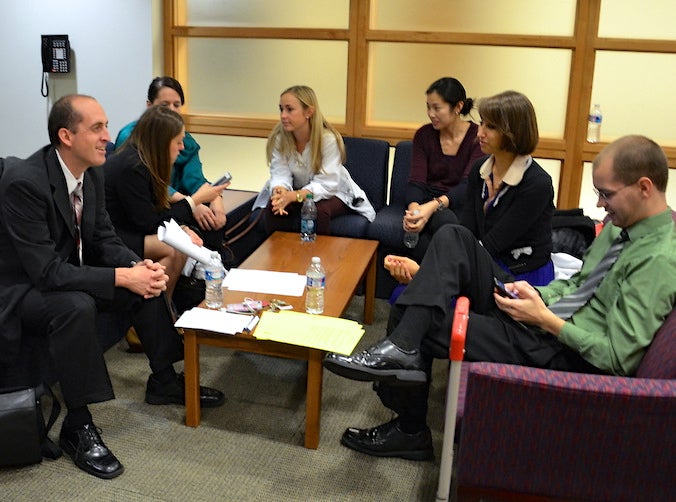 The mock interviews have continued to be a popular event over the years, as demonstrated by the number of students waiting for their sessions to start in the Integrated Learning Center.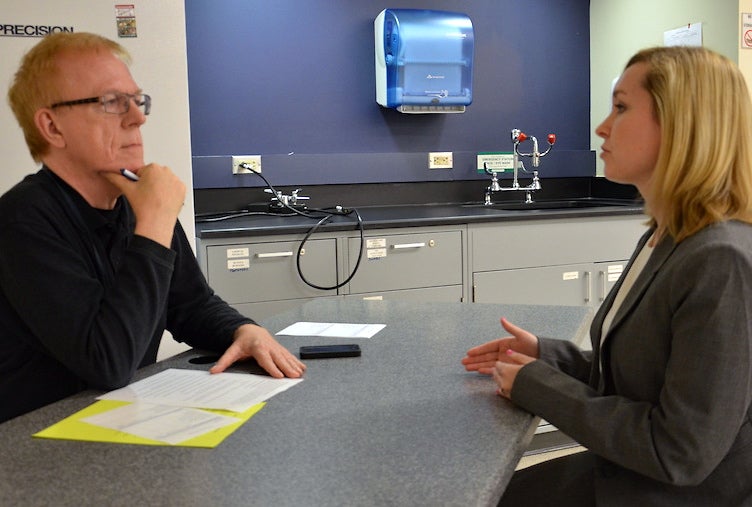 Volunteers comprising Georgetown Medical School staff, faculty, clinicians and residents played the role of interviewers at this year's events.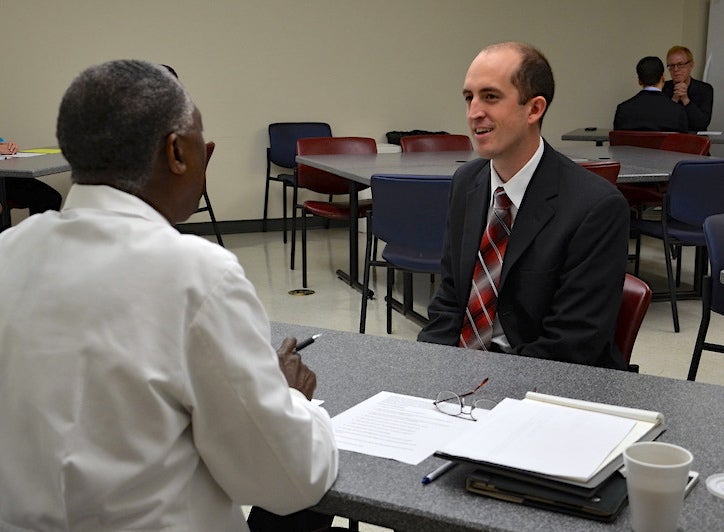 Fourth-year medical students get the opportunity to hone their skills in the interview process in a tight timeframe and to receive expert critiques on their responses.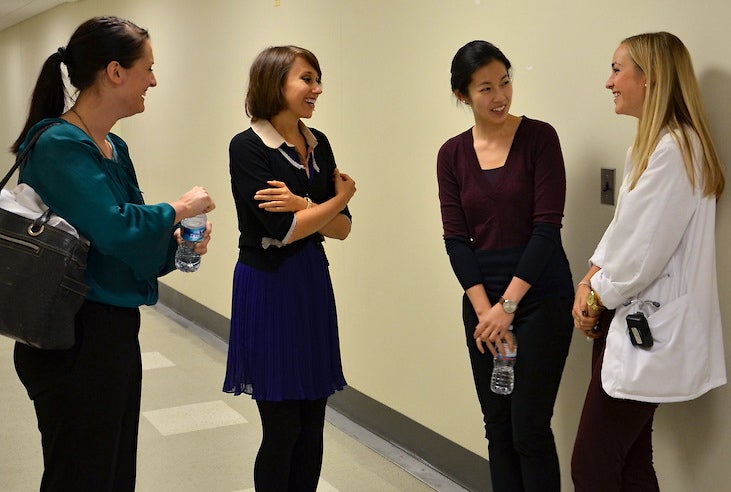 A group of medical students catch their breath and share their experiences after finishing the "speed dating" round. 
By David Blanco, GUMC Communications 
(Published October 16, 2013)