Cancer Genetic Counseling in the Time of COVID-19
Posted in GUMC Stories | Tagged COVID-19, genetic counseling, genetic testing, Georgetown Lombardi, telehealth, telephone genetic counseling
(May 28, 2020) — It may be hard to believe, but as recently as 2014, the idea of delivering genetic counseling for familial cancer risk remotely instead of in-person was quite controversial. Without data about whether this service could be provided effectively and without adverse effects, many genetic counselors were hesitant to adopt it and several insurers were unlikely to cover it.
Fast forward to spring 2020: Telephone and televideo genetic counseling is widely available, and such services have rapidly become feasible options for some patients during the current COVID-19 crisis.
Is Cancer Genetic Counseling an "Essential Medical Service"?
For some patients interested in genetic counseling, deferring their appointment for a few months due to COVID-19 concerns may not pose any problems. But in other instances, such a delay could complicate medical decision-making and heighten anxiety.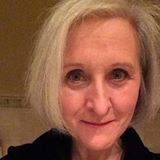 Veronique Weinstein, MGC, CGC, genetic counselor at Georgetown Lombardi Comprehensive Cancer Center, says that individuals at risk for inheriting a cancer susceptibility gene mutation known to be present in their family may be especially eager to get genetic counseling and testing. She adds, "Aside from addressing their anxiety about receiving a positive genetic testing result, we're also discussing how to handle potential delays in obtaining certain screening or risk-reducing procedures as medical facilities begin to fully reopen."
Weinstein also underscores the importance of ensuring that rapid genetic counseling remains available during the pandemic, particularly for newly diagnosed cancer patients whose genetic testing results may influence decisions about surgery or systemic treatment.
Rising to the Challenge
Prior to the pandemic, Georgetown Lombardi's cancer genetic counselors always provided pre-test sessions in person, and genetic testing results were provided to patients over the phone. But beginning in March, they started offering pre- and post-test televideo genetic counseling consults.
Most of the patients who have participated in televideo genetic counseling have had cancer and expressed relief that they could do the sessions from the comfort, safety and convenience of their homes. Weinstein was pleasantly surprised at how quickly she, her team and the patients transitioned to this new platform and how well it has been received by patients. "Although I was initially concerned that the technological interface may make the visit less personal, I found that it actually enhances the provider-patient relationship and patient engagement."
Research Drives Clinical Practice
Telephone genetic counseling became more widely accepted after research demonstrated that it was safe and effective. In 2014, Marc Schwartz, PhD, professor of oncology and research director at the Fisher Center for Hereditary Cancer and Clinical Genomics Research, published the first large randomized trial of telephone versus in-person pre- and post-test genetic counseling for women at high risk for hereditary breast/ovarian cancer. "We found that telephone delivery was a safe and effective approach to expand access to genetic counseling and testing," he says.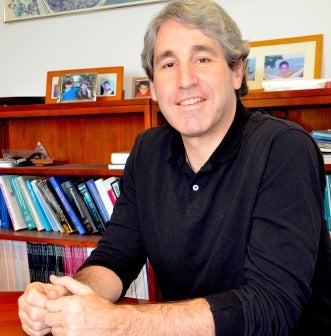 Schwartz speculates that his team's research catalyzed the acceptance of telephone genetic counseling: "From the patient perspective, the availability of telephone counseling reduces barriers to genetic counseling, making it easier to schedule a session and reducing the time and costs associated with in-person genetic counseling. For providers, telephone delivery can expand their ability to reach geographically distant patients and expand their reach to underserved areas."
Subsequent research with televideo genetic counseling showed that this method of delivery also produces favorable outcomes. And now, dozens of companies, laboratories and health care institutions offer virtual consults. In addition, several insurance companies will cover this expense. Alternatively, many patients are willing to pay out of pocket.
The Road Ahead
Research continues to explore other mechanisms of broadening the accessibility of genetic counseling and testing. For example, Schwartz and his team are currently conducting studies that assess the effect of print- and web-based educational materials on the use of cancer genetic testing in high-risk individuals, in lieu of traditional pre-test genetic counseling. "For those who want testing, we mail a DNA saliva collection kit to the participant's home. A genetic counselor then discusses the results by telephone," Schwartz explains. However, in one of the studies, post-test genetic counseling is provided only if the results are positive or uncertain. "Given the limited number of genetic counselors in the country, it is important for us to study scalable and effective methods of delivering education and results," he adds.
Finally, Schwartz cautions that although the pandemic may have accelerated the use of widespread telehealth visits for cancer genetic counseling, it remains important to study the impact of this process and determine how to optimize the use of this technology in the post-COVID setting. Weinstein says, "In my experience counseling via telemedicine is at least as good as in-person sessions for many patients, while at the same time there will always be patients for whom in-person counseling is preferable."
For more information about cancer genetic counseling and testing, or to make an appointment, please contact MedStar Georgetown Cancer Institute's genetic counseling program at (202) 444-0023 or GUH-LombardiGenetics@medstar.net.
Beth N. Peshkin
GUMC Communications