Alternative Spring Break Experience Provokes Reflection, Introspection for NHS Student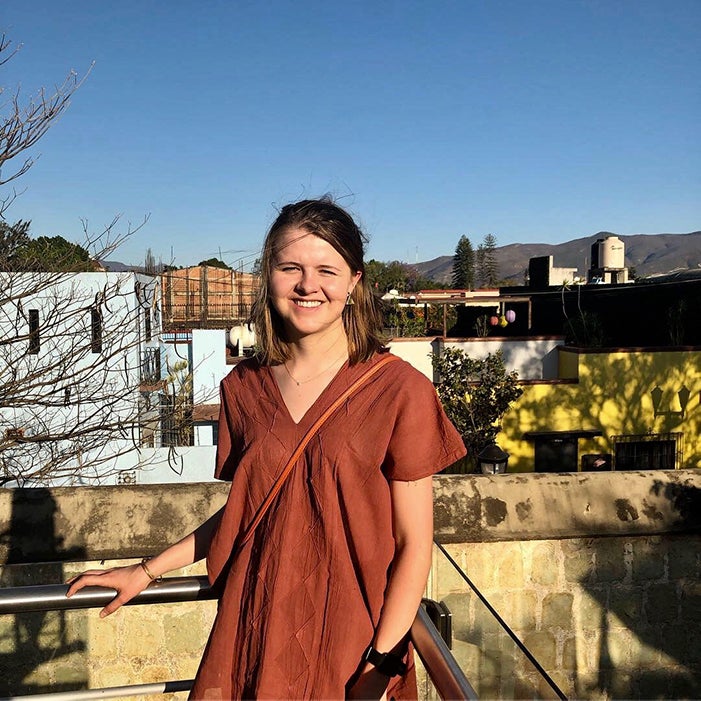 Posted in GUMC Stories | Tagged cura personalis, global health, School of Nursing & Health Studies
(March 29, 2019) — Growing up in Nebraska, Emily Graul (NHS'20) was already familiar with the challenges associated with rural health care accessibility, but leading an alternative spring break in Oaxaca, Mexico showed her that such difficulties are not confined to the U.S.

The program in Oaxaca was one of more than 20 Alternative Break Programs (ABP) offered by Georgetown's Center for Social Justice Research, Teaching & Service, giving undergraduate students opportunities to immerse themselves in different cultures through direct service. During this year's spring break in early March, ABP participants travelled to places including Jamaica, the Dominican Republic and several major U.S. cities, to learn about housing and homelessness, prison reform, health equity and more.

An aspiring physician majoring in global health at the School of Nursing & Health Studies, Graul said that her alternative break in Oaxaca was both "influential" and "substantial."
"I've realized my job as a physician will have to go beyond just knowing the science and the physiology of the disease or condition the patient is experiencing, but to also think deeply about the role their culture is playing and how its affecting them," she said.

Student Trip Leaders Build Community

Before Georgetown, Graul demonstrated her interest in health and medicine by sketching anatomical illustrations. On the Hilltop, she has taken advantage of several opportunities to nurture her interest in global health as a student fellow with the Global Health Initiative and as a research intern with the Center for Global Health Science and Security.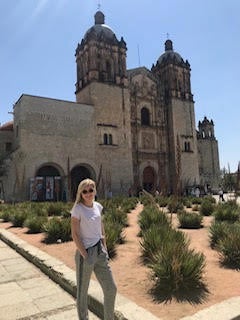 She also co-founded Georgetown University Students for Health and Medical Equity for students interested in learning about and addressing health disparities facing the District of Columbia.

Graul's interest in global health inspired her to become involved with the ABP as an "immersion leader," a year-long leadership development program through the Center for Social Justice that covers conflict resolution, mission-based programming, decision making and immersion pedagogy.

As one of the immersion leaders on the Oaxaca alternative breaks trip—referred to as "JUHAN," for the Jesuit Universities Humanitarian Action Network—Graul not only helped plan programming activities for before and after the trip, but also worked with Center for Social Justice staff to ensure the trip's themes and learning goals were integrated into their daily activities.

Graul used the training she received from the Center for Social Justice to inculcate a sense of intercultural competence among her nine peers on the trip. Her leadership also helped students recognize the complex puzzle that makes up the social determinants of health facing residents of Oaxaca, from small rural clinics to large public hospitals.

What Graul appreciated most about her experience in the ABP is that it focused on cultural humility, a profound respect for the local culture and its historical context. "Sometimes social justice involves taking a step back and learning from another community rather than going in and inserting your own values," she explained.

"I've always been told that the goal with social justice work is to not do things for a community, but rather ultimately to help the community do things for itself, while also learning from the community."

Cultural Influence on Health in Rural Contexts

During the ABP, students spoke with local health care providers about issues facing those living in the region, including extreme poverty, which has a major influence on their health outcomes. They learned that some areas of Oaxaca have only one health clinic for the entire town, paralleling the health care accessibility challenges Graul saw growing up in Nebraska.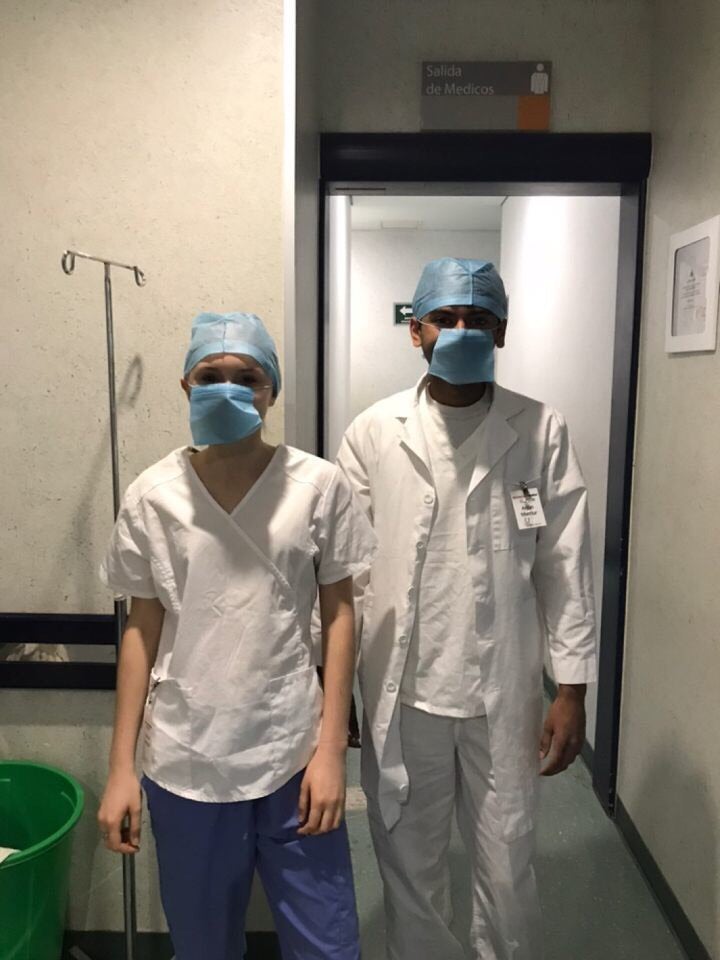 "In some rural areas of the midwest, you can still drive several hours and not reach another town," she said. "There are still monetary obstacles to health care for many communities, as well as issues with physical access, or how far you are away from the closest health provider or facility."

"Apart from health care accessibility, one other part of health and healing in Oaxaca I learned about were the traditional healing practices by curanderos," Graul recalled. These healers and their methods of integrating cultural tradition and spirituality with herbal remedies are highly-respected by the local communities, and remain central tenets of life in Oaxaca.

These providers derived their own healing practices, methods that have been passed down through generations and still used today by the indigenous population. The curanderos reflected the importance of collectivism in the region's culture, Graul explained, which emphasizes cohesiveness and care for one another's needs, and how this appeared to influence the provider-patient relationship in the health system as a whole.

"That was an eye-opening experience for a lot of the students and for us leaders as well, to learn more about how culture can affect both the practice and perception of healing," Graul said.

Seren Snow
GUMC Communications