Karen Anderson: A Passion Fulfilled for Treating, Researching Huntington Disease
Posted in GUMC Stories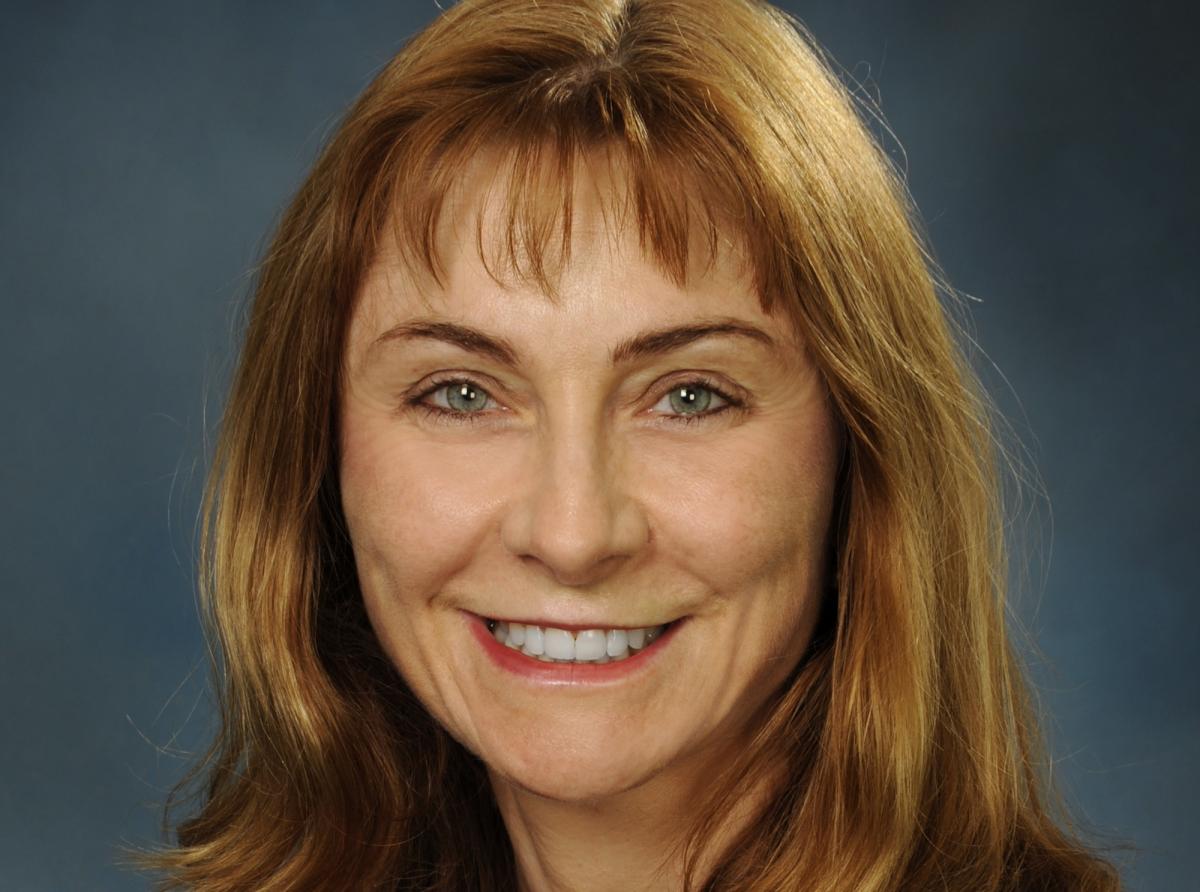 While training in neuropsychiatry at Columbia University Medical Center, Karen E. Anderson, MD, was asked to fill in at the institute's Huntington disease center for a bit. Anderson's main focus was Alzheimer's disease, but she agreed because, given the rarity of the disease, she thought this would be her only opportunity to learn something about the patients who inherit the single gene responsible for the progressive, and fatal, condition.
The experience changed her life. "Once I started working with patients and families living with Huntington disease, I found them to be so compelling and interesting that I decided to stay in that area," she says. 
Now, over a decade later, after working in clinics that treat a gamut of neurological disorders, Anderson can devote all of her time to the care of people with Huntington disease and their families, to research aimed at understanding the roots of the disorder and to medication trials to test possible new therapies.
Anderson is the newly appointed director of Huntington Disease Care, Education and Research Center, a joint endeavor of Georgetown University Medical Center and MedStar Georgetown University Hospital. It was established in 2012, and a $1 million grant from the Griffin Foundation earlier this year to support the center also made it possible to recruit Anderson.
The center will be one of only a handful in the country that will offer multidisciplinary care for Huntington disease patients, and the first in the Washington, D.C., area to conduct clinical trials that will test new medications for these patients. Anderson is also one of a few neuropsychiatrists in the country — she estimates the number at 10 or fewer — that devote some or most of their time to Huntington disease care and research.
She could not be more energized. 
"I am simply thrilled to have this incredible opportunity," says Anderson, who was at the University of Maryland School of Medicine before joining Georgetown. "I always wanted to pursue taking care of people with Huntington's as my full-time work and research."
Anderson says her passion for treating Huntington disease stems from the notion that this tragic disorder "really does bring out the best in so many people." Huntington disease is an autosomal dominant disease, meaning that each offspring of an affected person has a 50 percent risk of inheriting the mutant gene. The disorder slowly progresses, and causes a plethora of issues, including balance, movement and coordination dysfunction, cognitive decline and behavioral and emotional disturbances. 
Patients eventually require full-time care "and their families — which likely have other affected members — sacrifice so much to help them. Moreover, unlike other neurodegenerative diseases, the patients themselves are aware of what is going on around them through the very late stages of the disease," she says.
And Anderson knows she can make a difference in the lives of both patients and their families. 
Neuropsychiatrists are trained in both neurology and psychiatry, and so she understands both why a patient can develop depression, anger and obsessive compulsive behaviors, among other symptoms, and how to treat these issues.
"I feel rewarded because I can make a huge impact on a difficult disease by easing the burden on both the patients and their families," she says.
Anderson will lead a team of neurologists, neuropsychiatrists, neuropsychologists, genetic counselors, social workers and other specialists in the center. And she will focus on research to discover new approaches to both treat the symptoms and slow the progression of the disease. 
There are many mountains to climb in the quest to understand Huntington disease, says Anderson. Even though the gene that causes Huntington was one of the first single disease gene ever discovered, no one knows what the protein produced by the gene does, she says. "We also have nothing to slow down progression of the disease, or to treat the neurological symptoms, such as memory loss. This opportunity to have a Huntington disease center in the D.C. area is tremendous, as there has been a huge unmet need in this metropolitan region for many years."
The immediate impact this Center will have on the regional Huntington disease community is demonstrated by the local chapter of the Huntington's Disease Society of America's decision to honor the Griffin family, and Jack Griffin in particular, at their gala celebration later this year, Anderson adds.  
"I have never been in a better position to help the patients that mean so much to me, and for that, I am grateful to the Griffin Foundation and to Georgetown and MedStar," she says. "We'll all work together, and we'll work hard."
By Renee Twombly, GUMC Communications
(Published April 10, 2013)