Learning 'Webside Manner': Georgetown Medical Students Step Up as Telehealth Needs Surge
Posted in GUMC Stories | Tagged medical education, School of Medicine, telehealth
(May 28, 2020) — As COVID-19 began tearing through the U.S., medical clinics, hospitals and health care systems realized immediately that a shift in real time toward a heavier reliance on telehealth would be critical to minimize exposure risk and protect capacity for severe cases.
MedStar Health, Georgetown University Medical Center's medical education and clinical partner, was no exception. The health system, which oversees more than 300 locations including 10 hospitals, ambulatory centers and urgent care centers throughout the District, Maryland and Virginia, needed to ramp up its telehealth capacity in a very short time frame in early March.
Georgetown medical students stepped in to help make that happen.
As of February 2020, MedStar typically saw some seven patients a day on MedStar eVisit, the system's telehealth program for urgent care visits. With COVID-19, the demand escalated exponentially, driven largely by patients with concerns about COVID-like symptoms and requests for testing.
With the help of student volunteers, the system was able to accommodate more than 500 telehealth visits in one day within the first week alone. Now, the MedStar system often conducts more than 4,000 telehealth visits per weekday across a variety of platforms.
'More Than 100 Miles an Hour'
"We went from close to zero to more than 100 miles an hour in a very short amount of time," said Ethan Booker, MD, medical director of the MedStar Telehealth Innovation Center and MedStar eVisit. Booker, who oversaw the student effort, credits them for helping make a ramp up of this scale possible.
"Part of the ability to do that is being able to very quickly build a team to do the work. Being able to tap into the clinical skill set, adaptability and enthusiasm of our medical students was really exciting for us."
In total, more than 195 students have volunteered their time to date — with even more ready to help — to fill the need on a range of remote duties such as triaging MedStar eVisit patients, helping transition patients in need of testing, and delivering test results.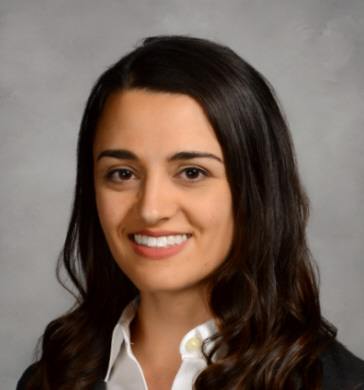 Tara Filsuf, MD, (M'20) and Joey White, MD, (M'20) were among the first to volunteer as student medical coordinators of the telehealth effort after their spring clinical rotations were canceled in mid-March due to the pandemic.
Sidelined from the clinic, students were eager to use their skills to support the pandemic response. Filsuf said the experience was a confidence booster — and a bit of a silver lining amid their disappointment about not being able to see patients in person.
"Sometimes as medical students, it's hard to believe you're not just a shadow on the wall behind the provider," Filsuf said. "Here, just because our clinical rotations had been canceled, that didn't mean we had to stop serving our community. It was really empowering to see that we didn't necessarily need an MD behind our name to start contributing."
Having both graduated from medical school on May 17, Filsuf is headed to Stanford for her residency, while White is off to Michigan Medicine in Ann Arbor.
'These Are Real People'
Despite the inherently virtual nature of telehealth, White said, the experience has underscored for the students and new graduates that health care is, at its core, highly personal.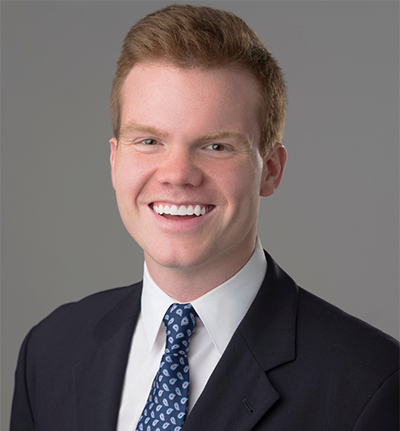 "When you interact with providers who are putting their lives on the line for our community, because they are our mentors and our soon-to-be colleagues, it's very personal to us. Also, when students have the chance to interact with patients, these are real people who have real stories — they are not just another climbing statistic or number," White said.
Filsuf also noted that this personalization applies both ways — with patients understanding they are dealing with real people on the other side of the screen.
"I think for patients, the first time they log on, they can be a bit leery about using this technology. But as soon as they see there is a real person there, they seem more reassured."
Enduring Impact
There was not much of a learning curve for the students, who were largely self-organized.
"They far exceeded the challenge that we set before them," Booker said. "This was not a group of people that needed direction. It was more them asking, 'What can we do to help? What are the broad outlines of what needs to be achieved?'"
Booker said he anticipates the system the students established will influence MedStar's telehealth protocols for the foreseeable future.
"They organized themselves and put the work together in such a way that it will endure far, far longer than their own individual efforts."
And this remains true today — students are still actively supporting MedStar's COVID-19 telehealth response, which includes a new focus on remote patient monitoring that MedStar is currently growing.
Teaching 'Webside' Manner
In the wake of COVID-19, Georgetown's School of Medicine is working to formally incorporate telehealth into the formation of future physicians. In the immediate future, rising fourth-year students will be offered the course in June. For subsequent students, the course will be incorporated into the general curriculum.
"The challenge of taking care of people is largely the same whether you're doing it over a video screen or in person," said Ethan Booker, MD, medical director of the MedStar Telehealth Innovation Center and MedStar eVisit.
Filsuf said she sees this as a valuable addition for medical students amid the changing health care landscape.
"Telehealth wasn't something that was previously part of our curriculum, but looking ahead, I think it's going to be a big part of our future," Filsuf says.
Future physicians will need to rely more heavily on what Filsuf calls "webside" manner.
"There are tools needed for doing a physical exam over a webcam, because it's not the same as you might have learned in person in medical school," she said. "There are ways to still get the same information you need to make a diagnosis and to inspire confidence in the patient."
The students also see a need to formalize training in telehealth as a means to better reach underserved communities.
"Once our country is able to return to a sense of normalcy, hopefully a silver lining in all this is that we will be able to leverage telehealth to reach patients who have not previously been able to have easy access to a physician or health care provider," White said.
While telehealth will undoubtedly require some nuanced training, Booker believes that what makes a good physician is not changing.
"The challenge of taking care of people is largely the same whether you're doing it over a video screen or in person — to be present in the moment and deliver the best care you possibly can."
Lauren Wolkoff (G'13)
GUMC Communications